Week in Review –
The Marian Blue Wave Expands with 'The Surge' – ALL Staff Marks the Expansion by Praying at DC Planned Parenthood, Next to a DC Elementary School
This past Wednesday, ALL leaders traveled to the downtown Washington, DC, Planned Parenthood location to pray the Rosary. The event marked the three-year anniversary of the Marian Blue Wave (MBW) program, as well as the welcome to the Marian Surge.
The Surge is the resurrection of American Life League's Bringing Jesus to Planned Parenthood through Mary program, under the new name and now under the MBW umbrella.
The Surge is focused on Bringing Jesus to Planned Parenthood by praying the Rosary at every Planned Parenthood facility in the nation and throughout the world as often as possible, under the banner of Our Lady. The Surge joins the huge army of prayer warriors who already make up the Marian Blue Wave as special forces.
The Surge will take the spiritual fight directly to the gates of hell at Planned Parenthood, where the most horrendous acts of deadly violence against innocent babies are perpetrated day in and day out, year after year. Spiritual battles are won by spiritual warfare.
Our goal is victory over the evil that drives and enables the deadly agenda of Planned Parenthood. When the Rosary is prayed earnestly and images of Our Lady appear regularly, demons flee, and lives and souls are saved. When the demons flee, Planned Parenthood shuts down.
If you are already a member of the Marian Blue Wave, you do not need to rejoin to be a part of the Surge. We invite you to continue your weekly prayers from where you regularly pray. When and if you can, grab a friend and an image of Our Lady and pray at a Planned Parenthood facility. Every Rosary, whether or not prayed at PP, multiplies our effectiveness against evil.
ALL staff gathered to pray this week at the DC Planned Parenthood facility. MBW director, Katie Brown, remarked that the peaceful and prayerful event needs to be the first of many.
When our team gathered to pray at the DC Planned Parenthood, I didn't realize it was adjacent to an elementary school. It was a stark reminder for me that Planned Parenthood and abortion violence have been so desensitized in the community that children go to school next door to a place that could have murdered a would-be classmate, teammate, or best friend. 

One-third of my generation is missing. One-third of the elementary school students' generation is missing. All because women are told abortion is the best way out of a difficult situation. As we stood outside and prayed, we watched a dozen or more young women head into the abortion mill, and all I could think was, "Lord I hope our presence touched someone's heart."

We might never know how many women go inside only to turn right back around or attend a consultation and then never return. The need for a source of hope is great, and that is something the Marian Blue Wave and the Surge are ready to offer. 

Now, more than ever, we need to be peaceful and prayerful witnesses and a constant reminder to every mother contemplating abortion that better options exist for her.
---
ALL in the News

– Catholic World Report Covers ALL's DC Event; Hugh Brown on Relevant Radio and American Family News; CLM Blog Exposes Dark Humor of Hollywood Elites toward Abortion

This week, ALL staff headed to DC to pray the Rosary at a Planned Parenthood facility. The event marked the anniversary of the Marian Blue Wave and the welcome to the new Marian Surge. The event was covered by Catholic World Report.

Hugh Brown, executive vice president of ALL, was a recent guest on the Relevant Radio show, Trending with Timmerie. The pair discussed marriage and the current culture climate among young people. Hugh was also recently interviewed by American Family News concerning a claim that Catholic hospitals should be shut down because they do not provide abortions.

Celebrate Life Magazine editor Susan Ciancio writes a blog once a week. The blog features topics ranging from helpful Christian insight to current events. This week's blog was featured as an op-ed on LifeSiteNews. Susan writes about Hollywood stars poking fun at abortion violence.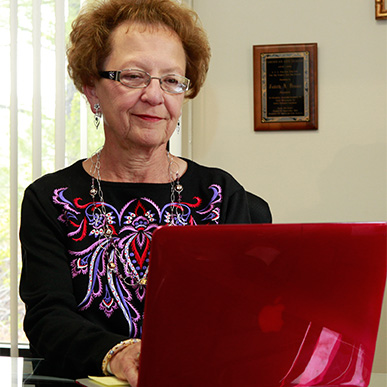 Twice a week, Judie's commentaries are distributed to an expansive media list. The list contains over 100 media outlets, such as Fox News, The Federalist, Breitbart, and The Daily Caller, among others. Judie's commentaries are each featured on the front page of ALL.org. Each commentary is also featured as a part of Judie's recurring column on Renew America.
---
Video of the Week

– Marian Blue Wave Begins Its Third Year. Are You a Part of It?
The Marian Blue Wave begins its third year. Its foundation was laid over a decade ago when American Life League and STOPP International launched "Bringing Jesus to Planned Parenthood Through Mary." These Marian campaigns are necessary for bringing an end to the preborn holocaust and shutting down the institutions responsible for it. Killing preborn children is not a court battle or a legislative battle; it's a spiritual battle against the demonic influence perpetuating these evils. The first video is the original launch of Bringing Jesus to Planned Parenthood Through Mary; the second is the launch of the Marian Blue Wave.
You, too, can be a part of the next Rosary victory.
---
Action Item of the Week

–

The Pro-Life Essay Contest Starts Now!

Calling all middle and high school kids! The Culture of Life Studies Program is sponsoring a pro-life essay contest this October!

What an amazing way to grow in faith! What an amazing way to grow as a human being!

Due to high demand and because we know how important it is to hone the ability to articulate pro-life beliefs, we have brought the contest back!

This year, our contest is just for middle and high schoolers. There will be two age categories (middle school is 5th through 8th grade, and high school is 9th through 12th grade) with one prompt for each category.

The prompts, the rules, the prizes, and all the details are posted NOW! Students have until November 1st to submit their essays.

Good luck to all! See the rules and prizes here!
---
Pro-Life Social Media

 –

'Stop having babies!', Yahoo! Finance Blames Pregnancy Centers for Mythical Diaper Crisis

A recent Yahoo! Finance article claims America is suffering a "diaper-crisis." Sounds serious. Ordinarily, a product crisis implies an imbalance of supply and demand. A Google search of "empty diaper shelves" will show you there is no shortage of diapers. The problem, like everything else on store shelves, is rising costs. But left-wing Yahoo! Finance ignores Democrats' addiction to billions in wasteful spending and puts blame on the wasteful spending of a single pregnancy care center in Ohio.
America is facing a diaper crisis, and the anti-abortion movement may not be helping https://t.co/Uz4y07grfP by @srsalathe pic.twitter.com/9M7vonukhy

— Yahoo Finance (@YahooFinance) October 9, 2022
Oh, brother.

The article describes the inability of mothers, er . . . "caregivers," inability to afford disposable diapers. While federal programs could be revised to better help parents, Yahoo fails to mention state programs that fill the gap. Twitter was none too convinced by Yahoo! Finance's headline blaming those pesky pro-life care centers.
This "story" is based on "research" provided by a group led by a former @NARAL employee.

— Leslie Palma (@leslieps918) October 11, 2022
How convenient the article doesn't mention that.
That may be the most anti-humane position I have ever seen

— Kudzu Jelly (@rollingwitit) October 13, 2022
"pregnant people"

Two words that tell me all I need to know about this article.

— X (@Xitqu) October 13, 2022
"It's better to be murdered than alive without access to a disposable diaper."
— Yahoo

— Megan 🍂 (@mrsdobbins_) October 10, 2022
Protip – you can use a cut up towel.
Also it's reusable, thus, more environmentally friendly than disposables.

— Anundy Ingrob O'Tskelly (@Azmolial) October 13, 2022
Cut towels! But think of the children?
America is facing a journalistic integrity crisis, and @YahooFinance is not helping.

— Shiny (now with 20% more toxicity!) (@bigshiny90) October 13, 2022
STOP HAVING BABIES, WE CAN'T KEEP UP WITH DIAPER DEMAND.

Great take Yahoo.

— TooManyKids (@ToddlersTeens) October 13, 2022
Was this proof read?

— stick24 (@realstick24) October 12, 2022
This is a truly insane story. They use the pejorative acronym "AAC" as though it's an official term, even though none of them use that term. They have an "expert" declare with no evidence, and no pushback from the reporter, that they aren't helping people.

Just nuts.

— Pudge nAndor (@pudgenet) October 13, 2022
This is 🗑

— Sean McHugh (@evonomicsDLT) October 9, 2022
---