Week in Review –
Virginia Woman Fired from CVS for Refusing to Sell Abortifacients
A Virginia woman is taking legal action against CVS Pharmacy after the company's MinuteClinic terminated her employment for her refusal to sell abortion pills.
Alliance Defending Freedom (ADF) issued a press release on Wednesday, August 31, stating their attorneys are representing Paige Casey, a Catholic nurse practitioner who formerly worked for CVS in Prince William County, Virginia.
Paige, who is a practicing Catholic, cannot sell, prescribe, or provide and drug or device that would cause an abortion, in keeping with the Catholic faith. Virginia has a Conscience Clause which allows employees like Paige to practice their faith without being discriminated against by their employer. However, it seems CVS's MinuteClinic broke this clause.
ADF's press release states CVS previously had no issues with Paige refusing to prescribe abortifacients.
Casey's religious objection never posed an issue to coworkers, patients, or supervisors, and just two days before she was fired, she received a merit-based pay increase. For three-and-a-half-years CVS respected Casey's religious beliefs by allowing her to decline to provide or facilitate the use of abortion-inducing drugs. But in January, CVS informed her that they would no longer accommodate her faith and fired her a few months later—directly violating Virginia's Conscience Clause.
The press release also included a quote from ADF senior counsel Denise Harle, the director of ADF's Center for Life: "Corporations like CVS cannot defy the law by firing professionals who want to work consistently with their faith. Paige had a spotless record of caring for patients, yet CVS decided to abruptly fire her solely because of her religious belief that life begins at conception. Virginia law protects the freedom of everyone to work without fear of being fired for their religious beliefs prohibiting participation in abortion."
This case follows a trend of Christians being attacked for their beliefs following the demise of Roe in June 2022.
---
ALL in the News

– LifeNews Covers Latest WSR; LSN Features ALL Op-Ed

This week, LifeNews picked up an article that had first appeared in last week's Wednesday STOPP Report. In the article, Rita Diller discussed PP's admission of their own racist roots.

Celebrate Life editor Susan Ciancio's weekly op-ed was featured in LifeSiteNews this week. Susan covered the show Hamilton's creator's new venture, Ham4Choice, encouraging people to donate to abortion groups.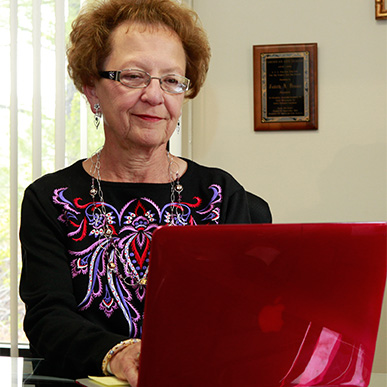 Twice a week, Judie's commentaries are distributed to an expansive media list. The list contains over 100 media outlets, such as Fox News, The Federalist, Breitbart, and The Daily Caller, among others. Judie's commentaries are each featured on the front page of ALL.org. Each commentary is also featured as a part of Judie's recurring column on Renew America.
---
Video of the Week

– How the Birth Control Pill Kills
The Church's infallible teaching on the evil of birth control isn't up for debate, but folks in the Vatican are creating a stir. The Pontifical Academy for Life has Catholics believing the Church might change her teaching regarding the use of contraceptives. See Judie's commentary for more.
Birth control isn't just bad for human souls. It comes with physical costs as well, as Dr. Angela Langranchi explains in our 2012 video, "How the Pill Kills"
---
Action Item of the Week

– Sign Up for the Wednesday STOPP Report!

Do you want front-line news from the experts fighting Planned Parenthood?

Look no further than the Wednesday STOPP Report, a bi-monthly report delivered right to your inbox. The report covers the most current news about the local, state, and national fight against Planned Parenthood.

The latest WSR covered topics like:
Planned Parenthood Admits Its Roots Are Inherently Racist and Have Caused Harm to Countless People
Planned Parenthood Throws $50 Million into Midterm Elections to Hold onto Abortion
Planned Parenthood Sues Henrietta, New York, for Blocking Abortion Center Permit
And more!
If you haven't already, sign up for this FREE report now!
---
Pro-life Social Media

 –

Democrats on Twitter Express Outrage at Abortion Suggestion

A strange thing happened on Twitter. A user named James Tate posted the story of his "MAGA" father's reaction to having a grandson with Down syndrome. Comments by pro-abortion supporters expressed outrage.
True story, My #MAGA father called me on the phone & asked me how I am doing. I have a boy with Down Syndrome & medical issues so I said taking care of my sick son. His next words were "Why didn't you guys get an abortion". My next words were "Have a nice life, don't call again."

— James Tate (@JamesTate121) August 30, 2022
Mr. Tate's story reminds us that political affiliation isn't a guarantee of one's position toward preborn child killing. Tate describes himself as a Democrat in his Twitter bio followed by three blue-wave emojis. If his "MAGA" father fears a grandchild with DS, then Mr. Tate's reaction is only natural. While the grandfather's question to his son sounds offensive, context matters. Could the grandfather have asked his son why they didn't get an abortion, since he sides with the pro-abortion, Democratic party? Isn't that what Democrats are supposed to do? Hard to say.
How sympathetic were folks in their comments?
I'm so sorry. I've cut my only brother out of my life because he's MAGA. I think about him often, but can't allow him back into my life.

— Nancy Stephens (@nlstephens55) August 30, 2022
It's one thing to cease communication with a relative who wishes your child dead, but because they vote differently? Sad.
I thought you were going to write he saw the video of Biden hugging the young man with Down Syndrome & saw the light about how wrong he's been to be in the MAGA Fascist cult. I'm so sorry he didn't. You're a great guy & even greater dad. It's your father's loss.

— TR Persists 💯% (@trpersists2) August 31, 2022
Biden hugged a child? But we knew that already.
The EXACT same week White House, CDC etc started hysteria over children, they had Biden at events hugging children REAL CLOSE like this…🙄 pic.twitter.com/mgLpTlyKVF

— Visceral Literalist (@MartinRedmonddd) October 25, 2021
Hugging children with DS isn't a Biden exclusive.
Thought you would love this short video clip of President Trump kissing my amazing daughter Chloe at the White House during the 2018 March for Life! Chloe and I advocate to end the prenatal Down syndrome Genocide and hope to meet you one day. Merry Christmas! pic.twitter.com/n18OWVQB4Q

— Kurt Kondrich (@Dadkurt) December 21, 2019
So, abortion is ok if the child has a "problem", but not for "normal" fetuses? People blow my mind. Your son is better off without that man in his life…I'm sure your boy is perfect and absolutely beautiful 💙💙

— Lindsay Wheeles (@lindsay_wheeles) August 31, 2022
Killing preborn children is never okay.
He's adorable! I don't think people "on the outside", so to speak, really understand what a joy these children are.
This is my Abey. Severe dev disability due to rare genetic defect. I had 6 yrs with my sweet boy. He laughed and smiled a lot. He was a joy.💖 pic.twitter.com/3tRI11YJh7

— Gen-X Slacker ☮️🏳️‍🌈🌻🇺🇲 (@WhiskyBirdDog) August 31, 2022
Oh my god. Your response was correct. This is Elise, our granddaughter. Pretty adorable, I know. pic.twitter.com/tXlZJe6O6M

— Nancy Hadgisava 🌊🌊🌊🌊 (@NHadgisava) August 31, 2022
Adorable kids. So why are all these people "my body, my choice"?

Twitter is strange.
---