Week in Review –
Planned Parenthood Sues Henrietta, NY, after the Town Denied Their Permit
Back in June, we told you about a town in upstate New York that successfully barred Planned Parenthood from setting up shop in a local strip mall. Now it seems Planned Parenthood has decided to sue that town.
After Planned Parenthood was snuffed out of Brighton, NY, by tenacious pro-lifers, the abortion giant then set their sights on the neighboring town of Henrietta, NY.
Their plans in Henrietta were stopped when the town board denied them a permit in a 3-2 vote in June of this year. Planned Parenthood is now taking revenge by suing the town of Henrietta.
Fox News reports that Planned Parenthood filed the suit nearly a month later in July and alleges that their permit was in accordance with town zoning and land-use criteria to open in a B1 district and that the town's decision ultimately "came down to personal opinions and public objections surrounding abortion services."
The suit is set to come before the New York State Supreme Court at a later date, and according to Fox News, PP will attempt to nullify the town board's vote, as well as direct it to approve the permit and pay Planned Parenthood's legal fees.
So, just to reiterate, Planned Parenthood is trying to force their way into the town of Henrietta while asking them to pay for PP's legal fees. All this after the town already barred them in June.
The town's board members who voted against giving Planned Parenthood the permit are standing firm.
Lisa Bolzner, M. Rick Page and Joseph Bellanca voted against the permit, arguing that "a surgical medical facility" is "completely inconsistent" within the strip mall in question and that the retail area does not have adequate space for vehicles or ambulances transporting patients who have undergone medical procedures.
The board members also spoke with the local business owners at the strip mall, who stated that they felt having Planned Parenthood join the mall would negatively affect their own shops, especially considering protests and sidewalk counselors would inevitably come onto the scene, creating controversy around the other shops.
The local pro-lifers are also standing firm against Planned Parenthood, with Rob Pokalsky telling the Wednesday STOPP Report "Those of us who are pro-life worked hard to stop them the first time they applied, and we'll keep peacefully fighting to stop them again."
---
ALL in the News

– Illinois Family Institute Writes about Judie Brown and ALL; Pregnancy Help News Covers Facilities Report

Illinois Family Institute wrote a piece on Judie Brown's work with American Life League, detailing all the projects with which ALL is involved. They interviewed ALL executive vice president Hugh Brown, who gave a great testament to his mother's work.

Pregnancy Help News covered the recent Planned Parenthood Facilities Report, which shows PP's increasing push on the abortion pill. To read the full report, click here.

Hugh Brown was interviewed by Church Militant on the same report. The news outlet covered the dramatic rise in abortion pills, or DIY abortion.

Celebrate Life editor Susan Ciancio's weekly op-ed was featured in the National Catholic Register this week.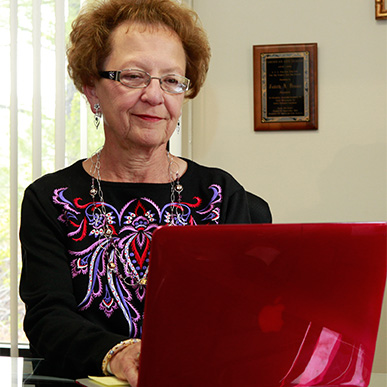 Twice a week, Judie's commentaries are distributed to an expansive media list. The list contains over 100 media outlets, such as Fox News, The Federalist, Breitbart, and The Daily Caller, among others. Judie's commentaries are each featured on the front page of ALL.org. Each commentary is also featured as a part of Judie's recurring column on Renew America.
---
Video of the Week

–Planned Parenthood Pushes Poison Pills
Even though Planned Parenthood's presence across the United States is in decline, its killing business continues to climb. This is because the method of using sharp knives and vacuums to kill is falling out of style. Planned Parenthood prefers to dispense poison pills and leave mothers with the task of cleaning up their dead children.
Church Militant invited ALL's Hugh Brown to explain Planned Parenthood's plan to ramp up its pill business despite having fewer buildings year after year.
---
Action Item of the Week

–

Sign Up for the Wednesday STOPP Report!

Do you want front-line news from the experts fighting Planned Parenthood?

Look no further than the Wednesday STOPP Report, a bi-monthly report delivered right to your inbox. The report covers the most current news about the local, state, and national fight against Planned Parenthood.

The latest WSR covered topics like:
Planned Parenthood Admits Its Roots Are Inherently Racist and Have Caused Harm to Countless People
Planned Parenthood Throws $50 Million into Midterm Elections to Hold onto Abortion
Planned Parenthood Sues Henrietta, New York, for Blocking Abortion Center Permit
And more!
If you haven't already, sign up for this FREE report now!
---
Pro-life Social Media

–

Vice President's Opposition to Ban Child Killing Draws Out Pro-Life Twitter

Vice President Kamala Harris isn't happy about abortion bans. She describes the latest state measures to protect preborn human life as "extreme."
Today, abortion bans are going into effect in Idaho, Oklahoma, Tennessee, and Texas. Tomorrow, one will likely go into effect in North Dakota. The legislators who passed these extreme laws don't trust women of their states to make decisions about their bodies. @POTUS and I do.

— Vice President Kamala Harris (@VP) August 25, 2022
Sensible people who want to protect the preborn don't want mothers and abortionists to decide to tear up the baby's body.
A baby's body is not a woman's body. pic.twitter.com/W8sOH81WYR

— LifeNews.com (@LifeNewsHQ) August 25, 2022
Kamala broke the newest rule of abortion advocacy . . . abortion isn't about women anymore.
What about the women inside pregnant women?

— Douglass (@flakenacho1) August 25, 2022
They can't even define a "woman."
Just like you trusted women to make their own decisions about vaccines. Bodily autonomy is an even more convincing argument when it's selective. 🙄

— Arizona Mises Caucus (@MisesAZ) August 25, 2022
I can't believe that you were all sitting here discussing whether we should kill babies or not.

— Don Leo (@wartigereagle) August 25, 2022
Abortion is not healthcare

— KravChick🇺🇸 (@KRAVCHICK) August 25, 2022
Supreme Coirt decided, elected officials in respective states decided. Both are the essence of US democratic system.

— Jasone (@JA51VAG) August 25, 2022
How many times in the past two years have we heard that interfering with legislative and judicial processes is a Threat to Democracy™?
Be honest. Only a few bans. The rest are six weeks.

— Joseph Sorrendino (@JoeabdAmi) August 25, 2022
Isn't THAT the truth.
---