Action Item of the Week
–
Next Week: The Virginia March for Life
Next week, on February 1, 2023, the fourth annual Virginia March for Life will take place in the state's capital in Richmond, VA.
American Life League will be in attendance, along with the thousands of other Virginians seeking to protect all innocent human life from the moment of creation onward. For more information about this important event, visit the March for Life website.
If you don't live in Virginia, check out the other state marches around the country. If you live in a state without a march, reach out to March for Life to get one started.
In this post-Roe society, state marches will become more and more important as the fate of innocent lives are now in the hands of state legislatures.
As we march for life around our nation, join us in doing so for all pre-born babies, without exception and without compromise.
---
Week in Review

 – American Life League at the 2023 National March for Life and 2023 National Pro-Life Summit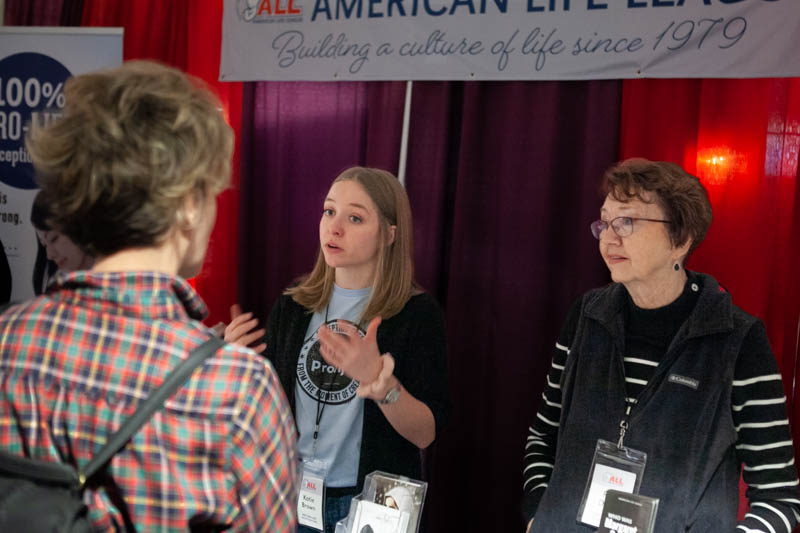 Last week, American Life League representatives joined thousands of other pro-life Americans in our nation's capital for the 50th annual National March for Life.
Leading up to the march, ALL representatives had a booth at the March for Life Expo. Although the event was smaller than in previous years, ALL was able to network with thousands of people. The team distributed hundreds of free resources on Planned Parenthood, Margret Sanger, and abortion statistics.
In the last few months, ALL has been working to resurrect its associates program, which provides aid to abortion-fighting networks across the country. At the march, ALL was able to connect with at least 50 new potential associates, who are all doing great pro-life work in their communities across the country.
The day after the national march, ALL attended the National Pro-Life Summit held in DC by Students for Life. The Summit is an annual pro-life conference aimed at equipping young pro-lifers with the tools they need to win pro-life arguments and convert hearts and minds.
All in all, American Life League's week in DC was a huge success. It was the first March for Life Expo since Covid shutdowns, and it was certainly good to be back.
As ALL's director of communications, Katie Brown noted there was a huge turnout of young people, especially young women. Brown notes, "We were able to network with thousands of people, and for every 10 I spoke with, eight or so were first-timers to the March for Life. To me, this is profound. Yes, the overturn of Roe entrenched some people in their evil, but for others, it was a moment of hope."
She continued, "For the first time in these kids' lifetimes, and in my own, there is life after Roe. In a symbolic way, it shows us that there is a chance we can live in a post-abortive world. For the young people at the march, I think it made marching this year more important than ever."
As we continue to work for a world without abortion, ALL is happy to be attending events in person as Covid restrictions finally seem to have subsided. Our next event will be the Bringing American Back to Life Convention in March of this year. If you will be in attendance, we look forward to meeting you in person!
---
Rolling Stone interviewed American Life League executive vice president Hugh Brown last week. RS covered the annual March for Life in Washington, DC, and spoke to Hugh about where he sees the fight against abortion headed post Roe. Read the full article here.
ALL's attendance at the March for Life was covered by both Breitbart and Church Militant.
Hugh Brown was a recent guest on OANN's Tipping Point to discuss the rise in abortion pill usage and Planned Parenthood's major profit margin. View the video interview here. LifeSiteNews covered the same story in an article linked here.
Susan Ciancio, Celebrate Life editor, writes a weekly op-ed often featuring current cultural events with a fresh Catholic perspective. This week's article was a review of Tom Hanks latest film, A Man Called Otto. Read the article here.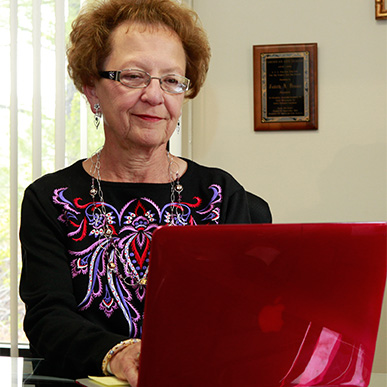 Twice a week, Judie's commentaries are distributed to an expansive media list. The list contains over 100 media outlets, such as Fox News, The Federalist, Breitbart, and The Daily Caller, among others. Judie's commentaries are each featured on the front page of ALL.org. Each commentary is also featured as a part of Judie's recurring column on Renew America.
---
Pro-Life Social Media
–
There Is a Dearth of Morally Courageous People
Hugh Brown, executive vice-president of ALL, joins the Fides Show with Jerry Cirino. In this 26-minute episode, Hugh discusses why there is no such thing as a pro-choice Christian or a Christian Democrat.
Rep. Jan Schakowsky:
Rep. Jan Schakowsky (D-IL): "[The bill] requires immediately taking a struggling baby to a hospital. That hospital could be hours away and could be detrimental to the life of that baby." pic.twitter.com/gsw9atN06u

— Greg Price (@greg_price11) January 11, 2023