Action Item of the Week
–
The March for Life is Two Weeks Away!!
On January 18, 2023, the annual March for Life Expo will officially open! Our American Life League staff has already begun planning for this year's expo, including the design of a new tee shirt to be sold exclusively at the expo.
The expo will open the evening of the 18th and run through Friday, the 20th. The March will be held in Washington, DC, to celebrate the overturn of Roe.
We hope you will stop by and see us! We will have a table full of giveaways and helpful information for all pro-lifers. For more information, please visit the March For Life website.
---
Week in Review

 – Mifepristone Now Available at Local Pharmacies like CVS or Walgreens

This week, the FDA updated its regulations on mifepristone, also known as the abortion pill. The pills will now be available at any neighborhood drug store, like CVS or Walgreens.

According to the New York Times, mifepristone was previously only obtainable through mail-order pharmacies or "specially certified doctors or clinics," like Planned Parenthood. In the same article, theNYT reports, "under the new F.D.A. rules, patients will still need a prescription from a certified health care provider, but any pharmacy that agrees to accept those prescriptions and abide by certain other criteria can dispense the pills in its stores and by mail order."

This comes a few weeks after Rita Diller, interim STOPP director at American Life League, exposed just how much money Planned Parenthood has made off this profitable abortion pill business. Until this recent FDA change, women could only get the mifepristone pill through agencies like Planned Parenthood.

In Diller's latest STOPP Report, she deduced that since the generic mifepristone pill is available via retail for around $30, and Planned Parenthood is on record for charging upwards of $800 for an "abortion-by-pill," the abortion giant is undoubtably coming away with hefty profit margins.

The move to allow corner drug stores to dispense mifepristone is just one of many taken by the extremely anti-life FDA. During the Covid pandemic, the FDA lifted regulations on the abortion pills allowing them to be shipped through the mail.

These moves by our FDA to increase access to these deadly pills without regulation and without care for the dangers they cause to women is truly evil. Since most cases of abortion pill tragedies go unreported, we have no idea how many horrific things have happened to women because of the flippant distribution of these pills.

The ones we do know about are devastating. A 31-year-old woman lost her life due to undetected sepsis as a side effect of abortion pills. More recently, a man attempted to drug his pregnant wife with abortion pills to kill his own child.

It is our duty to spread the word to women and men that pro-life options exist, and a whole movement of people are ready and willing to help them and their baby.
---
Judie Brown was a recent guest on the show From the Median. She discussed her life's mission, protecting life without exception. Listen to the show here.
Judie's most recent commentary was the focus of an article from The Newark Daily Times this week. She defends the no exceptions position, while pointing out the damage politicizing the baby has done.
Susan Ciancio, Celebrate Life editor, writes a weekly op-ed often featuring current cultural events with a fresh Catholic perspective. This week's article was published by LifeSiteNews.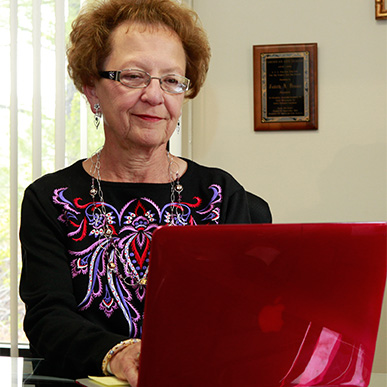 Twice a week, Judie's commentaries are distributed to an expansive media list. The list contains over 100 media outlets, such as Fox News, The Federalist, Breitbart, and The Daily Caller, among others. Judie's commentaries are each featured on the front page of ALL.org. Each commentary is also featured as a part of Judie's recurring column on Renew America.
---
Pro-Life Social Media
–
Pill Abortions are 'Safe and Effective,' says Catholics for Choice
After Benedict XVI passed away last week, the heretical abortion group, "Catholics for Choice," published an immediate requiescat in pace.
Ok, not really.

Catholics for Choice offered no sorrow for the pontiff's passing because its sole focus is the destruction of human souls, most especially through preborn child killing.
When the FDA announced it was loosening regulations surrounding the distribution of pill abortions, Catholics for Choice couldn't contain its glee. It set out to remind its Twitter followers that killing your preborn child with a series of pills is "safe and effective."
Medication abortion is a safe and effective way to terminate a pregnancy and needs to be treated as such. Period.

— Catholics for Choice (@Catholic4Choice) January 4, 2023
Effective? Sure. It delivers the dead baby if the mother so desires. If it's "safe," then why are babies dead and why are post-abortive mothers going to the hospital?
Then why are ER visit rates for chemical abortions increasing so much? No period, just a question mark. https://t.co/KU2Vrzk9Ul

— Chuck Donovan (@cantdon) January 4, 2023
"Terminate a pregnancy" = #AbortionIsMurder

— G. Lopes da Silva (@GLopes888) January 5, 2023
You are against catholic doctrine here, surely

— Finnius (@anfionn) January 5, 2023
Not very safe for the unborn child

— Brandon Lucus (@SBG4LF) January 4, 2023
When you terminate a pregnancy you kill a human being, but you know this.

— Pro Life Pop Pop (@prolifepoppop) January 5, 2023
Everyone knows abortion is the killing of a human child. Those who pretend otherwise are lying to themselves.