Week in Review – Planned Parenthood Drops Lubbock (TX) Lawsuit
This week, there was a major victory for the folks down in Lubbock, Texas!
Last year, the citizens of Lubbock voted to make their town a "Sanctuary City for the Unborn." They first attempted to get the city council to make the declaration, but the council did not take that step. So the citizens circulated a petition to have the residents enabled to vote on the matter. Citizens collected more than enough signatures, and the question appeared on the city ballots on Saturday, May 1, 2021. Over 34,000 residents went to the polls that day, and the Sanctuary City ordinance was approved with 62 percent of the votes.
Following the vote, the city certified the results on May 11, and the new ordinance could be in effect as early as June 1, 2022.
It came as no surprise that almost immediately following the vote, Planned Parenthood filed a lawsuit against the city of Lubbock.
Now, eight months later, The Texas Tribune reports that Planned Parenthood has dropped the lawsuit. According to the Tribune, Planned Parenthood stated, "It is clear we cannot depend on the courts to protect our constitutional rights."
Not only is this dropped lawsuit a major milestone for Lubbock, but as director of Right to Life of East Texas, Mark Lee Dickson, stated, "The Lubbock ordinance marks the first time that an abortion ban has survived court challenge in the United States since Roe v. Wade."
In May of 2021, ALL executive director, Jim Sedlak, wrote, asking for prayers for the attorneys representing Lubbock in this case. Jim has since passed, but I am confident that this victory in Texas is the first of many good things to come from Jim's powerful intercession.
---
ALL in the News – Top 5 Judie Brown Commentaries of 2021
Just in case you missed one of these, here are the top 5 most-read Judie Brown Commentaries from 2021:
Ask Catholic Bishops to Protect Christ from Sacrilege – February 5, 2021
https://all.org/ask-catholic-bishops-to-protect-christ-from-sacrilege/

Aborted Baby Cells and Your Conscience – March 23, 2021
https://all.org/aborted-baby-cells-and-your-conscience/

The Trouble with Doctor Anthony Fauci – August 3, 2021
https://all.org/the-trouble-with-doctor-anthony-fauci/

Grandma Death – September 28, 2021
https://all.org/grandma-death/

Bishops, Tainted Vaccines, and the Blood of the Innocents – August 27, 2021
https://all.org/bishops-tainted-vaccines-and-the-blood-of-the-innocents/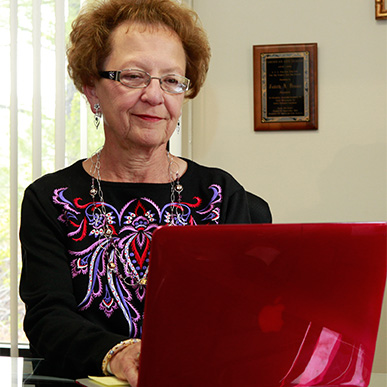 Twice a week, Judie Brown's commentaries are distributed to an expansive media list. The list contains over 100 media outlets such as Fox News, The Federalist, Breitbart, and The Daily Caller, among others. Each commentary is also featured as a part of Judie's recurring column on Renew America. 
---
Video of the Week – Pro-Life Polls Illustrate Disturbing Trend
Corporate media and pro-life organizations conduct polls year after year in search of new trends in Americans' attitudes toward abortion violence.  And what does the data show? There are no new trends. The data has not changed. 
---
Action Item of the Week – Marian Blue Wave Prayer Companion FINALLY in Stock!
The new Marian Blue Wave Prayer Companion: Pray the Rosary to Defeat Evil is finally in stock, following complications due to a nationwide paper shortage.
This book will aid all those who pray for an end to abortion and Planned Parenthood and is designed to provide the faithful with HOURS of pro-life prayer material. It can be used at home, in Adoration, in a prayer group, or in front of an abortion facility.
Here's what you will find in this new prayer book made exclusively for the MBW and pro-life warriors:
Evergreen monthly spiritual reflections written by national pro-life heroes such as Fr. Shenan Boquet, Fr. Stephen Imbarrato, and Fr. Frank Pavone.
Four sections of prayers, one for each of the MBW intentions. Each section contains a litany of prayers, readings, and hymns specific to that intention.
Reflections on the Mysteries of the Rosary, written exclusively for the MBW by Judie Brown.
Instructions on how to pray the Rosary.
Prayers written for the laity by a Catholic exorcist.
And much, much MORE!
---
Pro-life Social Media – Las Vegas Bishop Stops Short of Enforcing Canon 915
It's a formula even a middle-school student can follow.
Catholic politician publicly takes action enshrining abortion violence into law.
Catholic politician, therefore, separates himself from the Church and her sacraments, most especially Holy Communion.
Catholic politician publicly repents of the scandal he has caused.
Catholic politician's communion with the Church and her sacraments is restored.
So why can't Catholic bishops make sense of it?

This week, Bishop George Thomas of the Diocese of Las Vegas issued a pastoral letter rebuking a US representative's public advocacy of abortion violence. While we praise the seriousness of the bishop's defense of vulnerable preborn life, it seems protecting Christ from sacrilege isn't on his to-do list.
"If a politician from the Diocese of Las Vegas finds himself or herself at odds with the Church's teaching on the sacredness of human life, I ask him or her voluntarily to refrain from the reception of Holy Communion while holding public office.

I place the onus of that decision upon the individual politician's shoulders, and not on the backs of Pastors."
Some on Catholic Twitter were quick to praise Bishop Thomas, including Archbishop Salvatore Cordileone of the Diocese of San Francisco.
Thank you to Bishop Thomas for a powerful statement on our Catholic teaching on life, asking pro-abortion politicians to refrain from Communion. "[T]here are to be no throwaway people, no disposable souls, and no second-class citizens," he wrote. https://t.co/xx7rnA33QT

— Archbishop Salvatore J. Cordileone (@ArchCordileone) February 3, 2022
"Powerful."
So what happened to denying Communion to those who publicly and obstinately persist in their sinfulness, and still present themselves to receive the Body of Christ?
The best option is always for a Catholic to repent of supporting legalized murder & convert. Option B is to not present themselves for Communion as this bishop notes. We need to be ready for option C – denying Communion – if the 1st 2 don't work. https://t.co/HOPLxlJott

— Fr Matthew P. Schneider LC ???? (@FrMatthewLC) February 2, 2022
Sound, but the real question is, will the Bishop enforce Canon 915?

— RodHalvorsen (@RodHalvorsen) February 2, 2022
Yeah, well, the real question is what he will do when such people approach Novus Ordo communion anyway, and the answer is NOTHING. https://t.co/YmAVJvd9lp

— Novus Ordo Watch (@NovusOrdoWatch) February 2, 2022
He has a duty to refuse communion to members of the church that are in a continual state of mortal sin. To make the matters worse they are not contrite.

— Matthias Corvinus (@MatthiasCorvin5) February 2, 2022
If the politicians in favor of child-killing won't abide by Church teaching against child-killing, what makes a bishop believe a politician will abide by his instruction to not present himself for Communion?  Protecting Christ in the Eucharist is paramount to protecting the egos of politicians. If bishops are serious about saving men's souls, then bishops better get serious about the Eucharist.