Action Item of the Week
–
Pro-Life Virtual Conference: Abolish Abortion NOW!
Saturday, August 19, 7:45 am-6:15 pm ET (lifetime access to content with registration)

IT'S TIME to abolish abortion. Top pro-life speakers will equip you with ongoing information to fulfill your role and help you push on to the end.
You will also have the opportunity to interact with speakers via Live Q&A sessions on Saturday, August 19 (limited to 250 – first come, first served). If August 19 is not a good day for you, don't worry — when you register you will have lifetime access to all the conference content.
Speakers and presentations include:
Fr. Stephen Imbarrato – "Decisively Ending Abortion Now"
Terry Beatley – "Exposing Marxist Feminism and the Big Lie of Abortion"
Jacinta Robin – "Helping People Face Reality"
Theresa Bonopartis – "Sharing the Hurt and the Healing"
Jim Havens – "Authentic Masculinity"
Myah Abraham – "Authentic Femininity"
Pam Stenzel – "No Exceptions"
Hugh Brown – "No Compromise"
Walter Hoye – "There is Such a Thing as Too Late"
Bishop Joseph Strickland – "Calling Our Leaders On"
---
Week in Review

– New Report Shows Catholic Healthcare Organization Supports Abortion; North Carolina Bans Transgender 'Girls' from Women's Sports

A new report from The Lepanto Institute exposes the largest Catholic healthcare network in the US for funding a telehealth abortion business.

In 2021, CommonSpirit, a Catholic healthcare network, partnered with women's health clinic, Tia. In 2022, Tia began offering telehealth abortions.

Tia began as an app-only service, offering answers to questions about sexual health, birth control, and the like. It wasn't until the fall of Roe v. Wade that the organization announced it would start to offer telehealth abortions.

Lepanto states that Tia would not be where it is today, offering telehealth abortions, without its partnership with CommonSpirit: "Through its partnership with CommonSpirit, Tia has gained access to women it never would have been able to access before. It has gained prestige and leverage for fundraising that would not otherwise have been so easily accessible, propelling what was little more than a birth control app to a $100 million operation."

This week, the North Carolina State General Assembly voted to override Governor Roy Cooper's veto of the Fairness in Women's Sports Act.

The act, which went into effect immediately after the vote, bans transgender "girls" and "women" in middle school, high school and college from joining women's sports.

Fox News reports that North Carolina HB 808, which does not allow medical professionals to provide hormone therapy, puberty-blocking drugs or gender-transition procedures to anyone under 18, was also overridden.

According to Fox News, North Carolina became the 22nd state to ban trans minors from medical care that includes hormone therapy, puberty-blocking drugs and surgical procedures for gender transitioning.

—————————————

This week, ALL's Culture of Life Studies Program issued a press release on ways parents can "immunize" their children to Planned Parenthood in public schools. The release was republished by LifeNews.

Susan Ciancio, Celebrate Life Magazine editor and head of CLSP, writes a weekly commentary on timely pro-life topics. This week she wrote an op-ed entitled "Keep Planned Parenthood's transgender grooming away from our children." The op-ed appeared as an exclusive on LifeSiteNews. Read it here.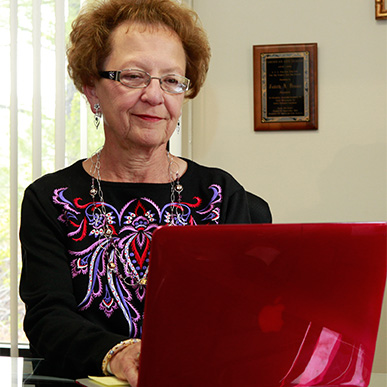 Twice a week, Judie's commentaries are distributed to an expansive media list. The list contains over 100 media outlets, such as Fox News, The Federalist, Breitbart, and The Daily Caller, among others. Judie's commentaries are each featured on the front page of ALL.org. Each commentary is also featured as a part of Judie's recurring column on Renew America. 
---
Pro-Life Social Media
–
Judie Brown Presents The Paul Brown Chronicles
If you're not a subscriber to American Life League's ALL News, then you've been missing Judie Brown's short stories about her late husband, Paul Brown. The Paul Brown Chronicles are snippets of American Life League's history of education and activism.
We're re-presenting The Paul Brown Chronicles on our Instagram page. So, be sure to follow us on Instagram as we continue to pass on Judie's short stories of uncompromising truth from ALL's early days. Below are two short stories, with more coming on Instagram.