Week in Review –
Woman Arrested for Praying Rosary Wins Case; Disney Makes More Gender Confusion, Erases Fairy "Godmother" Title at Parks
In Liverpool, England, a 76-year-old grandmother has been cleared of charges brought against her after she was arrested for praying the Rosary in front of an abortion facility.
Fox News reports that Rosa Lalor was fined for breaking COVID-19 lockdown orders after she was approached by officers in February 2021. Lalor was walking and praying outside a Liverpool abortion facility when she was arrested.
According to Fox, the officers said that because she was "protesting" the abortion clinic it was not a valid reason to break lockdown restriction, thus she was arrested and fined.
In a news release from Lalor's legal counsel, Jeremiah Igunnubole, he celebrated the victory, saying there was never any need to arrest a woman praying, but noted that "This follows a worrying trend in law enforcement where individuals are routinely arrested simply because their views are considered to be controversial or offensive."
In a statement of her own, Lalor said, "I'm delighted that the prosecution has finally dropped this charge after a long and exhausting battle for justice. I took this challenge forward with support from ADF UK to show that we do all have a fundamental right to pray – not least pray as I did, in the privacy of my own mind."
Also from Fox News this week comes reports that Disney continues to go "woke," as they say.
If it wasn't already obvious that Disney has an agenda, the latest news is that, in an attempt to further erase gender, Disney has officially changed the titles of Walt Disney World cast members in the "Bibbidi Bobbidi Boutique" from "Fairy Godmothers in Training" to "Fairy Godmother's Apprentices."
According to Disney, this move is to accommodate employees who "might not identify as female," but would still like to "be part of the process to dress up and style the children without having to refer to themselves as a female Disney character."
This comes after Disney has made numerous left-wing attempts on children so far this year, including offering to pay for employees abortion travel costs.
---
ALL in the News

– Marian Blue Wave Highlighted on Catholic Radio Program; ALL Rep Discusses Companies Paying for Abortion; ALL Blogs on LSN and CWR

This week, Katie Brown, director of ALL's Marian Blue Wave program, was a guest on The Catholic Current radio show. Katie and the show's host, Fr. Robert, discussed the importance of prayer in the fight to end abortion, as well as the future of the pro-life movement after Roe. Listen to the full show here.

Dwain Currier, ALL's director of Public Policy, interviewed with the Catholic News Service about companies funding employees' abortion travel. The interview has since appeared on several sites, including The Boston Pilot and The Catholic Sun.

Once a week, ALL's Celebrate Life Magazine posts an editor's blog on its website. The content can range from helpful advice to deep dives into current events. This week's blog was featured as an exclusive by LifeSiteNews. CLM editor Susan Ciancio wrote an additional piece for the Catholic World Report. This article concerned a new crisis pregnancy center that will be built in New Mexico.

The bi-monthly STOPP report was released last Wednesday. The report featured reports from PP employees as well as the status of several "trigger laws" and their effects.

Every Friday, ALL executive vice president Hugh Brown hosts a talk-radio show on the Radio Maria USA network. The show is a continuance of Jim Sedlak's Pro-Life Activism from Creation to Death and can be heard live every Friday at noon (ET). Each show features an update on what is happening in the pro-life world and frequently guests will appear on the show to provide first-hand updates and experiences.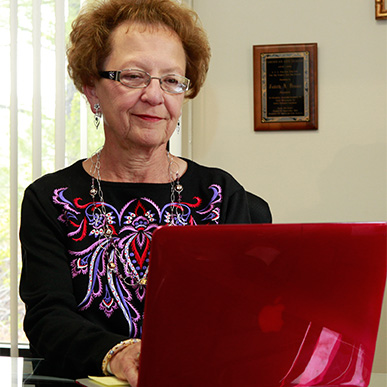 Twice a week, Judie's commentaries are distributed to an expansive media list. The list contains over 100 media outlets, such as Fox News, The Federalist, Breitbart, and The Daily Caller, among others. Judie's commentaries are each featured on the front page of ALL.org. Each commentary is also featured as a part of Judie's recurring column on Renew America.
---
Video of the Week

 – Important Facts About Tubal Pregnancy and Abortion
Is treating an ectopic pregnancy considered abortion? You might have heard influential pro-life advocates claim that it's not, but it isn't that black and white. What's missing in the discussion are the various treatments doctors use when a mother is diagnosed with a tubal pregnancy. While one treatment is not an attack on the preborn child, two other treatments are!
---
Action Item of the Week

–

Pro-Life Education? Yes, please!

In the wake of Dobbs, we cannot deny the fact that society needs life-affirming education now more than ever. That's where the Culture of Life Studies Program—or CLSP, as we like to call it—comes in.

The Culture of Life Studies Program provides Catholic pro-life home and classroom materials, resources, and trainings to educators, schools, and dioceses equipping them to help younger generations bring an end to abortion and other threats against human beings, preserve the sanctity of marriage, and restore the kingdom of heaven on earth.

Our vision is to create a world in which God's word is resolutely proclaimed and willingly embraced; the institutions of sacramental marriage and family are protected and fostered; and all human life is treated with respect, dignity, and love from the moment of creation until death.

For more information and to view available teaching materials, visit the CLSP website here.
---
Pro-life Social Media

 –

Five Prayers and Devotions to Add to Your Smartphone's Photo Gallery

We've all put off including traditional prayers into our daily devotions at some point. Maybe you have a prayer card taped next to your computer screen, but you never recite the prayer. You tucked a novena in your car's visor a year ago, and now the colors have faded from lack of use. Since we regularly scroll through images taken with our Smartphones, consider capturing a few prayers as an image to remind you to pause for 15 seconds to recite a favorite prayer.

Below are five prayers and devotions you could add to your Smartphone's photo gallery. That way, you'll always carry the prayers with you.

Click on each image to enlarge it and capture it to your phone.

One to begin your morning:
For later in the day:
For noon:
Prayer to St. Anthony for a specific intention:
And just as important, a prayer for preborn, vulnerable people:
---