Week in Review –
Texas PP's Have Ceased All Abortions; Media Exploits 10-Year-Old Minor for Abortion Agenda
In the latest Wednesday STOPP Report, interim STOPP director Rita Diller reported some incredible news—every Planned Parenthood affiliate in Texas has ceased doing abortions following Dobbs.
Diller reports Jeffrey Hons, president and CEO of Planned Parenthood South Texas, announced the cessation of abortion at all Texas Planned Parenthood affiliates on June 24, 2022, saying: "We must pause abortion services at our separate organizations while our legal teams continue to review today's devastating ruling and how it impacts and triggers existing Texas laws, including total abortion bans," referring to the Supreme Court decision returning abortion restriction capability to the states.
He said abortions at Planned Parenthood Gulf Coast, Planned Parenthood of Greater Texas, and Planned Parenthood South Texas have all ceased.
The three Planned Parenthood affiliates operate all the PP facilities across Texas.
A Google search of Texas Planned Parenthood abortion centers showed that not one is currently offering abortions and that PP's Audre Rapoport Abortion Services Center in Waco is "temporarily closed until further notice as of 6/24/2022."
STOPP is dedicated to following and tracking every move Planned Parenthood makes. For the latest information on the abortion giant, check the STOPP page regularly.
In the news following Dobbs, the media has made every effort to prove that killing preborn children is a necessary evil. In their latest attempt, big media names like CBS and NBC are exploiting a 10-year-old rape victim, reports LifeNews.
A 10-year-old girl from Ohio was raped by a 27-year-old violent criminal, who is in America illegally. Instead of offering this child anonymity, resources to help her heal, and emphasis on prosecuting this violent and dangerous child predator, the media is exploiting this child by pushing for her to have access to abortion.
LifeNews reports that there is no mention of the criminal or his violent nature in the media. Instead, the only focus is on abortion access, proving that this poor child is only in the news for one reason—to push the agenda of the murder-hungry media.
Let us keep this child in our prayers, that the Lord may help her heal from this violent trauma.
---
ALL in the News

– Hugh Brown a Guest on Several Catholic Radio Programs; CLM Blog Exclusive in National Catholic Register; ALL Places Ad in The Pulse

This week, Hugh Brown, ALL executive vice president, was a guest on several Catholic radio programs. On Wednesday evening, Hugh was a guest on Driving Home the Faith, a program on Sacred Heart Radio. Shortly after, Hugh was a guest on Trending with Timmerie, a program on Relevant Radio.

In the Catholic Medical Association summer issue of The Pulse, ALL placed an ad advocating to save babies from abortion violence in all cases—even life of the mother.

Once a week, ALL's Celebrate Life Magazine posts an editor's blog on its website. The content can range from helpful advice to deep dives into current events. This week's blog was featured as an exclusive by National Catholic Register. 

The bi-monthly STOPP report was released last Wednesday. The report featured a breakdown of the aftermath of Dobbsand the effects it is already having on Planned Parenthood.

Every Friday, ALL executive vice president Hugh Brown hosts a talk-radio show on the Radio Maria USA network. The show is a continuance of Jim Sedlak's Pro-Life Activism from Creation to Death and can be heard live every Friday at noon (ET). Each show features an update on what is happening in the pro-life world and frequently guests will appear on the show to provide first-hand updates and experiences.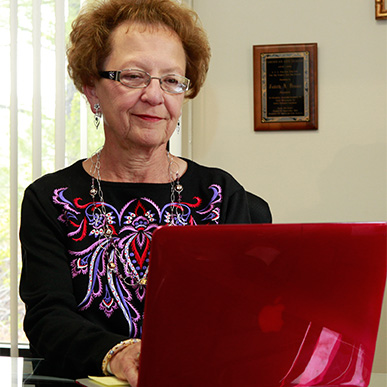 Twice a week, Judie's commentaries are distributed to an expansive media list. The list contains over 100 media outlets, such as Fox News, The Federalist, Breitbart, and The Daily Caller, among others. Judie's commentaries are each featured on the front page of ALL.org. Each commentary is also featured as a part of Judie's recurring column on Renew America.
---
Video of the Week

– We Used to Be a No-Exceptions Movement
States are quickly implementing their pre-Roe pro-life protections. Many of these protections, however, contain exceptions that allow the killing of preborn children in certain cases. And Kansas is aggressively trying to enact a "Value Them Both" amendment to its constitution that paves the way for killing preborn children in cases of rape, incest, and when an abortionist claims the mother's life is in danger.
American Life League is constantly exposing the inherent evil of such measures. No one has the right to choose who is worthy of protection—no government, no individual, no legislature—possesses that right. Below is a reminder of when the pro-life movement used to stick by this principle.
---
Action Item of the Week

–

Pro-Life Education? Yes, please!

In the wake of Dobbs, we cannot deny the fact that society needs life affirming education now more than ever. That's where the Culture of Life Studies Program, or CLSP as we like to call it, comes in.

The Culture of Life Studies Program provides Catholic pro-life home and classroom materials, resources, and trainings to educators, schools, and dioceses equipping them to help younger generations bring an end to abortion and other threats against human beings, preserve the sanctity of marriage, and restore the kingdom of heaven on earth.

Our vision is to create a world in which God's word is resolutely proclaimed and willingly embraced; the institutions of sacramental marriage and family are protected and fostered; and all human life is treated with respect, dignity, and love from the moment of creation until death.

For more information and to view available teaching materials, visit the CLSP website here.
---
Pro-life Social Media

 –

A post-Roe America is the subject of the House Oversight Committee

The future of a post-Roe America is the subject of the House Oversight Committee this week. House Democrats brought aboard "abortion storyteller" Sarah Lopez to testify. In a clip now gone viral, Ms. Lopez described her abortion in terms with which most pro-life people would agree.
House Oversight Democrat abortion witness:

"My abortion was the best decision I ever made. It was an act of self love." pic.twitter.com/f35DJ7RNuk

— Greg Price (@greg_price11) July 13, 2022
"My abortion . . . was an act of self-love."
Agree. Many mothers choose to kill their preborn children because they love themselves more than any other.
Abortion-self love, is it like a day at the spa ?

— Obianuju Ekeocha (@obianuju) July 13, 2022
People like this are why I moved from pro choice to pro life. The outright soulless glee they take at it really drove me to reconsider everything and look deeper.

But the left ironically thinks awareness stuff like this helps normalize it. It does for some but for others…

— Disaffected Scientist (@DisaffectedSci) July 13, 2022
Congress needs an exorcist.

— Liz Wheeler (@Liz_Wheeler) July 13, 2022
If an abortion is the "best decision you ever made" then your life is a catastrophic example of bad decisions

— GWardHome (@gwardhome) July 13, 2022
No truer statement has ever been made.
Taking someone's life = self love

Holy hell, that's a slippery slope.

— Txco Belle 🇺🇲🇳🇱 (@CamBradyOTwelve) July 13, 2022
Hence the problem, too much love for self

— Sidney Sherrill (@gs52bro) July 13, 2022
Abortion is not about "care." It is not about women's "health." It is not about "bodily autonomy." It is not about "helping victims."

It is about ending a human life. Unborn babies are the tiniest victims. More victimization does not remedy the world's injustices. Enough lies.

— Kyle Becker (@kylenabecker) July 13, 2022
Twitter user Bryan Jacobs posts a sobering reality:
"But understand this, that in the last days there will come times of difficulty. For people will be lovers of self, … rather than lovers of God." (2 Timothy 3:1-4)

— Bryan Jacobs (@jacobsbryan0) July 13, 2022
Love yourself, kill your child. Love God, love your child.
---