Action Item of the Week
–
Pray with us at 7:14 AM and 7: 14 PM to Defeat Abortion in Ohio
Ohioans are facing an impeding ballot initiative in the state that would make abortion legal for any reason, at any time, as well as take away parental rights on culture of life matters.
Cleveland Right to Life has formed the new group "Protect Women Ohio" (PWO) dedicated to stopping this initiative dead in its tracks.
If you are a citizen of Ohio, we encourage you to reach out to PWO and inquire about ways to get involved with this important project.
For those of us who do not live in Ohio, and even for those who do, PWO and Cleveland Right to Life have asked all of us to join them in prayer at 7:14 am and 7:14 pm every day to ask God to help us shut down this evil abortion agenda.
American Life League has pledged to help Cleveland Right to Life in any way we can, and we humbly ask you, our dedicated readers, to do the same.
---
Week in Review

 – Recap of the 'Bringing America Back to Life' Convention in Ohio

This time last week, the American Life League team was busy attending the "Bringing America Back to Life" convention hosted by Cleveland Right to Life in Ohio.

The conference, which ran March 10-11 in Ohio, was a "family reunion" or sorts for the pro-life movement, meaning it was a gathering of several hundred people all working for the same goal – ending abortion, without exception and without compromise.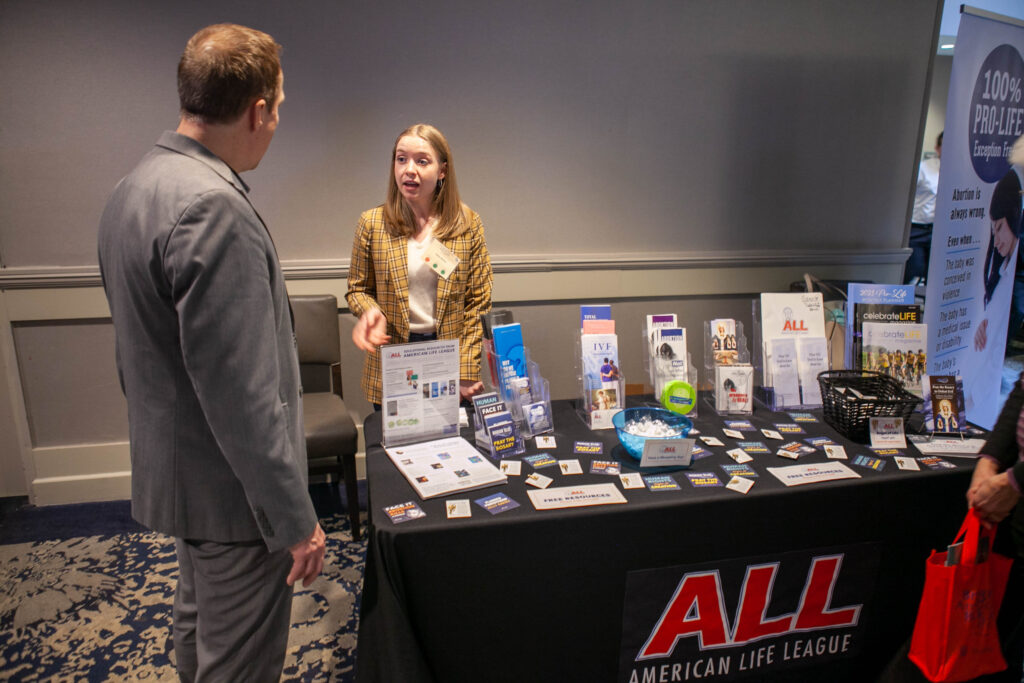 ALL was able to network with hundreds of supporters – old and new – and distribute lifesaving resources to those working the frontlines in Ohio and beyond. The most popular resources were brochures on IVF, RU-486, and why ALL does not advocate for abortion exceptions.
Hugh Brown, ALL executive vice president, was one of the conference keynote speakers. Hugh spoke Friday afternoon on having courage in the face of evil. He was able to deliver a much-needed message of hope, while connecting on a personal level with the audience. His talk resonated with the whole crowd, but particularly with the men in attendance. As Hugh said during his talk, "If men acted like men, and took responsibility for their actions, abortion would be impossible." Hugh's talk is available online on American Life League's YouTube channel.
Cleveland Right to Life was able to make the conference attendees aware of a new ballot initiative in Ohio. This initiative, if passed, would make abortion legal in Ohio for all nine months for any reason. American Life League has pledged to help Cleveland Right to Life stop this initiative dead in its tracks before it reaches the ballot this November. Please join us in fighting to stop this evil initiative. To find out how you can help, contact Cleveland Right to Life, or refer to our Action Item above. Whether or not you are an Ohio citizen, this initiative, if passed, is a threat to pre-born babies and moms everywhere. We cannot allow the progressives in Ohio to make a mockery of human life.
Each speaker brought a different culture of life topic to the forefront, including euthanasia, abortion exceptions for rape and incest, Planned Parenthood's attack on the Black community, the LGBTQ agenda, and much more. The overarching theme of the conference was clear – have no fear in today's evil world. However, what was also abundantly clear is that we are not alone. God's people are alive and well, doing His work across the nation every single day.
To Cleveland Right to Life, thank you for being the leading force for ending abortion in Ohio!
---
Following Hugh's talk at the BABL conference, Hugh offered Church Militant an exclusive interview on his work at ALL and the topic of abortion. A preview of the interview is available online here.
Media outlet, Our Weekly Los Angeles, recently covered Walgreen's fallout with Governor Newsom and California. The article cited American Life League's research statistics on how abortion targets the Black community.
Susan Ciancio, Celebrate Life editor and head of CLSP, writes a weekly commentary on timely pro-life topics. Her commentary this week was published by Catholic World Report, and covered Woody Harrelson's new movie, Champions, about a group of young people with disabilities who make it to the Special Olympics.
Celebrate Life, ALL's quarterly pro-life magazine, recently mailed its Winter 2023 issue. One of the new articles gives a powerful testimony from a post-abortive mother who, over time, comes to realize God's loving and forgiving grace. Read the full story here.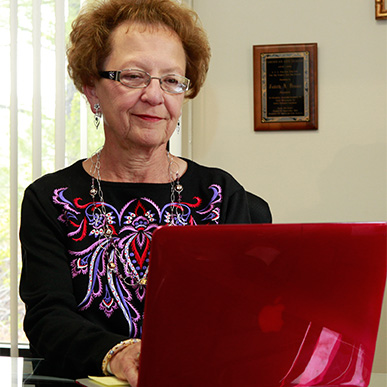 Twice a week, Judie's commentaries are distributed to an expansive media list. The list contains over 100 media outlets, such as Fox News, The Federalist, Breitbart, and The Daily Caller, among others. Judie's commentaries are each featured on the front page of ALL.org. Each commentary is also featured as a part of Judie's recurring column on Renew America.
---
Pro-Life Social Media
–
Do Not Be Afraid of Evil
"Do not be afraid." Fear is a tool used by the devil to intimidate men into submission. Social media, digital media, and those attached to the world, use fear to subvert authentic masculinity. But Christ shows us by His Word and example that standing up to the culture of death requires men to never fear upsetting the world.