Action Item of the Week
–
Sign the Life Amendment Petition
Life Amendment Coalition is collecting signatures to support adding a Life Amendment to the US Constitution.
The group is aiming to have two-thirds of Congress and three-quarters of the states supporting a Life Amendment to the Constitution.
To read the Life Amendment language, and to download a petition form, visit Life Amendment Coalition's website here: http://www.lifeamendment.org/petition-for-a-life-amendment/.
---
Week in Review

– Hugh Brown to Present at BABL Tomorrow!

The American Life League team is currently attending the Bringing America Back to Life Conference hosted by Cleveland Right to Life.

If you are in the Cleveland, Ohio, area, stop by and see us!

American Life League is hosting a booth at the conference throughout today and tomorrow. Stop by to receive some of our most popular educational materials and plenty of free giveaways!

On Saturday morning, ALL executive vice president Hugh Brown will speak at the conference. Hugh's talk will be centered around having hope in our increasingly chaotic world. His talk will take you through his own testimony and how God has used Hugh's life to impact those around him. 

If you are unable to attend in person, you can stream Hugh's talk, along with those of the various other presenters online here!
---
This week the bi-monthly Wednesday STOPP Report was sent to its list of subscribers. The WSR updates pro-lifers on the fight against Planned Parenthood. 
Major media outlet Townhall recently used American Life League research for an article on state abortion bans. Read the story here.
Susan Ciancio, Celebrate Life Magazine editor and head of the Culture of Life Studies Program, writes a weekly commentary on timely pro-life topics. Her commentary this week, discussing the new movie Jesus Revolution, was published in The Stream. Her commentary from last week discussing the topic of "gender-affirming care" was republished by Survive the News.
The staff of Celebrate Life Magazine, ALL's quarterly pro-life publication, recently mailed its Winter 2023 issue. One of the new articles covers the inspiring story of pro-life ministry Embrace Grace. Read the full story here.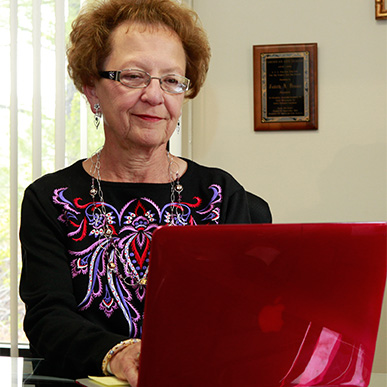 Twice a week, Judie's commentaries are distributed to an expansive media list. The list contains over 100 media outlets, such as Fox News, The Federalist, Breitbart, and The Daily Caller, among others. Judie's commentaries are each featured on the front page of ALL.org. Each commentary is also featured as a part of Judie's recurring column on Renew America.
---
Pro-Life Social Media
–
We Aren't Taking the Killing Seriously
The latest polling of American attitudes toward preborn child killing hasn't shown a shift in 50 years. The number of people who favor some killing has grown, while the number of people who want all preborn child killing to be illegal has shrunk. And yet, pro-life columnists, leaders, and organizations have misled their followers into thinking "life is winning." Why the disconnect? Why mislead pro-life advocates? ALL's Dwain Currier, explains: