Action Item of the Week
–
Sign the Life Amendment Petition
Life Amendment Coalition is collecting signatures to support adding a Life Amendment to the US Constitution.
The group is aiming to have two-thirds of Congress and three-quarters of the states supporting a Life Amendment to the Constitution.
To read the Life Amendment language, and to download a petition form, visit Life Amendment Coalition's website here: http://www.lifeamendment.org/petition-for-a-life-amendment/.
---
Week in Review

 – Will We See You in Ohio Next Week?; Bishop Paprocki Stands Firm for the Faith

American Life League is preparing to attend the Bringing America Back to Life Conference hosted by Cleveland Right to Life next week in Ohio.

Hugh Brown, ALL executive vice president, will be giving a talk on moral courage at the conference on Saturday, March 11.

American Life League staff will be in attendance with a booth full of helpful research material, copies of Celebrate Life Magazine, and the ever-popular Angel of Life pin. If you will be there, come see us! We would love to connect with you.

This week, Bishop Thomas Paprocki penned an op-ed in First Things warning of bishops and cardinals in the Church who espouse heretical views of the Eucharist and the sanctity of marriage.

Bishop Paprocki's op-ed entitled Imagining A Heretical Cardinal is a well thought-out piece which thoroughly examines canon law and explains why views contrary to canon law are, in fact, heretical.
Until recently, it would be hard to imagine any successor of the apostles making such heterodox statements. Unfortunately, it is not uncommon today to hear Catholic leaders affirm unorthodox views that, not too long ago, would have been espoused only by heretics. "Heretic" and "heresy" are strong words, which contemporary ecclesiastical politeness has softened to gentler expressions such as "our separated brethren" or "the Christian faithful who are not in full communion with the Catholic Church." But the reality is that those who are "separated" and "not in full communion" are separated and not in full communion because they reject essential truths of "the faith which was once for all delivered to the saints" (Jude 1:3). Thus, it is deeply troubling to consider the possibility that prelates holding the office of diocesan bishop in the Catholic Church may be separated or not in full communion because of heresy.
Bishop Paprocki continues to be an ardent supporter of the faith. If you have not yet read his op-ed, linked here, please take the time to do so. 
---
Hugh Brown was recently a guest on Relevant Radio's show, Trending with Timmerie. Hugh discussed the fight over the abortion pill regimen, as well as several current events. Listen to the full show here.
Susan Ciancio, Celebrate Life Magazine editor and head of CLSP, writes a weekly commentary on timely pro-life topics. Her commentary this week was published in LifeSiteNews discussing the topic "gender affirming care".
The staff of Celebrate Life Magazine, ALL's quarterly pro-life publication, recently mailed its Winter 2023 issue. One of the articles in this issue highlights pro-life advocate Charlie Fien-Emlen. Charlie, who has the most common form of Down Syndrome, has spoken all over the world in support of life, even to the United Nations. Read the full story here.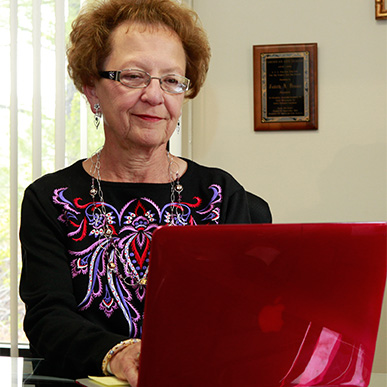 Twice a week, Judie's commentaries are distributed to an expansive media list. The list contains over 100 media outlets, such as Fox News, The Federalist, Breitbart, and The Daily Caller, among others. Judie's commentaries are each featured on the front page of ALL.org. Each commentary is also featured as a part of Judie's recurring column on Renew America.
---
Pro-Life Social Media
–
Department of Justice Arrests Pro-Life Advocates Because They Work Daylight Hours
Biden's Department of Injustice is not a friend of faithful, pro-life Catholics.  You'd think a "devout Catholic" like Biden would be appalled by the actions of the FBI raiding the home of a pro-life advocate. But we know all about Biden's version of Catholicism and his disdain for the lives of preborn children. This week, senators from the Judiciary Committee grilled Attorney General Merrick Garland and asked why pro-life advocates get the SWAT treatment, but abortion extremists do not.
.@SenMikeLee to Attorney General Merrick Garland- why was a pro-life activist like Mark Houk targeted by a SWAT team & the DOJ, while pro-abortion vandals have attacked dozens of pro-life resource centers & the DOJ has done almost nothing.

Garland has no answer pic.twitter.com/HK08gYrC9c

— Lila Rose (@LilaGraceRose) March 1, 2023
Seemed like a pretty logical answer to me. One group of actors are brazenly committing illegal acts on camera in the middle of the day (i.e. during business hours) and the other is targeting buildings at night when no one is around and no cameras catch them in the act.

— BrownKnowsBest (@Mr_Brown_34) March 1, 2023
According to Garland's testimony, abortion extremists can evade federal prosecution if only they commit their crimes in the middle of the night.
Quite the legal beagle. Truly eloquent. Is he quoting legal precedent with all of his "uhhhs" and "ums", both of which dominated his answer?

— MRFuller10 (@mrfuller10) March 1, 2023
He was almost a Supreme Court Justice.
The disparity is explained because the FBI is no longer neutral. They view abortion as a human right, and will prosecute Christians, who they view as extremists.

— ThePlatonist (@Seria_Mau) March 1, 2023
Did the Attorney General just say that it's too hard to enforce the law because it gets dark at night ??!!

— Tom (@tommypvideo) March 2, 2023
Pretty much.
Garland "owns the day" and crime "owns the night". Yet another clueless Biden appointee.

— Boaz (@BoazPhilly) March 2, 2023
2024 isn't getting here fast enough.