Week in Review

– Remembering Nellie Gray at the 2022 March for Life; NJ Governor Enshrines Abortion ahead of SCOTUS Decision on Roe

Today, hundreds of thousands gather in our nation's capital for the annual March for Life. After its hiatus last year due to COVID-19, it's encouraging to see so many have turned out once again to march for the lives of the pre-born.

While many are hoping to see SCOTUS overturn Roe v. Wade later this year, it's important to remember that the true origins of the March for Life lie with its founder, Nellie Gray. Gray did not just want Roe v. Wade overturned; she wanted abortion abolished. It's with this core mission in mind that we take to the streets of DC today, fighting for an end to all abortion—without exception and without compromise.

If abortion is not abolished entirely, the overturning of Roe will not be a victory. In fact, it has the potential to make a bigger mess than anyone ever expected. Take what the governor of New Jersey did recently, for example. Anticipating changes to Roe, NJ governor, Phil Murphy, signed a bill that enshrines abortion access into state law.

According to a local CBS affiliate, Murphy stated: "Regardless of whether or not the Supreme Court overturns Roe v. Wade, New Jersey's position in support of the right to reproductive autonomy will remain clear and unchanged."

Therein lies the biggest flaw with simply overturning Roe. If abortion law gets kicked back to the states, we will be dealing with some states that allow all abortion, some states that allow some abortion, and so on. Nellie Gray's core mission of abolishing abortion will be lost in the weeds of state-regulated killing, which changes every time a new governor is elected.

Now, more than ever, it is important to march for life, whether in DC or in your state. But rather than simply marching to overturn Roe, remember to march for what Nellie Gray started: to abolish all abortion—without exception and without compromise.
---
ALL in the News

– ALL's No-Exceptions Position Hits Major Media Outlets

Ahead of the March for Life, ALL released a video and press release urging the pro-life community to quit compromising when it comes to abortion. ALL states that compromise on abortion does the opposite of what the pro-life community stands for—ending the murder of pre-born children.

Major conservative media outlet Breitbart featured ALL's position in an article on the politics of abortion.

Ed Martin from the Pro-America Report interviewed ALL executive vice-president Hugh Brown on the subject of ALL's no-exceptions position. Hugh was also interviewed by American Family News and the Christian Broadcasting Network.

Following the news that New Jersey governor Phil Murphy legalized all abortion in his state, CNS News featured Judie Brown in an article calling on Murphy's bishop to deny the self-proclaimed "Catholic" governor Holy Communion.

Earlier this month, Marian Blue Wave director Katie Brown announced to the program's nearly 5,000 participants that the intention for January would be the two mega Planned Parenthood facilities in Oregon. A press release on the intention was released and posted to Patch sites in Oregon.

Illinois passed a new law allowing pharmacists to dispense birth control. Before he passed away, Jim Sedlak was interviewed by PBS in Illinois on the subject.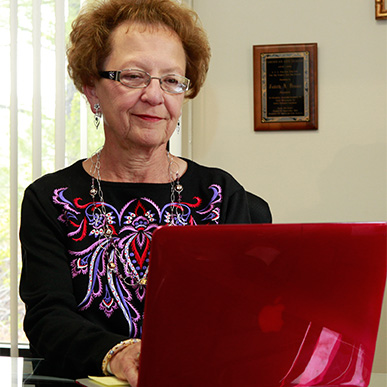 Twice a week, Judie Brown's commentaries are distributed to an expansive media list. The list contains over 100 media outlets such as Fox News, The Federalist, Breitbart, and The Daily Caller, among others. Judie's Tuesday commentary, Abortion, Democrats, and Lamenting Bishops, was featured on the front page of ALL.org. Each commentary is also featured as a part of Judie's recurring column on Renew America.
---
Video of the Week

– The Pro-Life Movement Used to Be 'No Exceptions'

Heartbeat bills.

Pain-capable bills.

Dismemberment bills.

Down syndrome bills.

What do they all have in common? None of them ban abortion violence. Instead, they regulate who gets killed or how to kill them. Why did the pro-life movement go from a single mission of protecting all preborn children to multiple compromises on protecting just some children? We examine the state of the pro-life movement in the video below.
---
Action Item of the Week

– Watch the March for Life Virtually; Look Up a Local March Near You

Today is the National March for Life in Washington, DC. If you were not able to attend the march, you can watch the EWTN coverage online here: https://www.ewtn.com/prolife/.

There are also several state marches happening this year. The official March for Life website offers a "March Look-up" where you can locate marches in your area.

Use this website to find the march nearest to you: https://marchforlife.org/state-marches-near-you/.
---
Pro-life Social Media

– 'Hope it Makes You Miserable'; Planned Parenthood Decries New VA Policy Establishing Ambassador for Unborn Children
Planned Parenthood Advocates of Virginia isn't too pleased with the new Republican governor, Glenn Younkin. The state's Department of Human Resource Management issued a memo outlining new policies for its Diversity, Equity, and Inclusion officers. According to the memo:
" . . . the Chief Diversity, Opportunity, & Inclusion Officer will . . . be an ambassador for unborn children."
Virginia now has a DEI officer encouraged to spout and defend anti-abortion legislation, some of the least inclusive and equitable policy on the books. pic.twitter.com/myOT29VqNr

— Planned Parenthood Advocates of Virginia (@PPAVirginia) January 19, 2022
Of course Planned Parenthood is incensed by the idea that preborn children would have an advocate for them. Planned Parenthood hates equal treatment of children waiting to be born.
Equity for children would mean letting them live. I can see why this offends you.

— Winston Smith #FJB 🇺🇲 🇺🇲 🇺🇲 (@Brain_Pwr) January 20, 2022
How is it 'inclusive' to rip apart future humans, limb by limb?

— Kimberly Morin (@Conservativeind) January 20, 2022
Awesome! Thank you, Gov. Youngkin, for making unborn babies a priority.

— micaiah bilger (@micaiah157) January 20, 2022
Lol…this is wonderful!

— Graywaiting (@graywaiting) January 20, 2022
I wonder if the unborn feel as if abortion is 'equitable'.

— NoVA Pundit (@NoVAPundit) January 19, 2022
Good, I hope it makes you miserable.

— Chuck Steak (@CS_Chamber_NCO) January 20, 2022
Looking forward to to our future world when your organization no longer exists #truth #GodWins

— Honey (@13honeys) January 20, 2022
January 20, 2022