By Rita Diller
Planned Parenthood seeks to impose abortion and sexual license worldwide and seizes every opportunity to do so. Planned Parenthood Federation of America's 2020-2021 annual report was finally released on Friday, September 9. The report is normally released in January or February. It amounts to a clarion call to all people of good will to stop the abortion giant and its grisly, ever-expanding abortion business.
The report shows that Planned Parenthood's abortion numbers and income are up, while fewer "services" were reported. Additionally, with this report, unduplicated client numbers fell after holding steady for the past five years.
▲ Planned Parenthood abortions reach an all-time high
Planned Parenthood killed 383,460 babies by abortion, an all-time annual record—up 8.1% from the previous year. In the six years from 2015 through 2020, PPFA's annual reports show that it has taken the lives of over two million babies by abortion.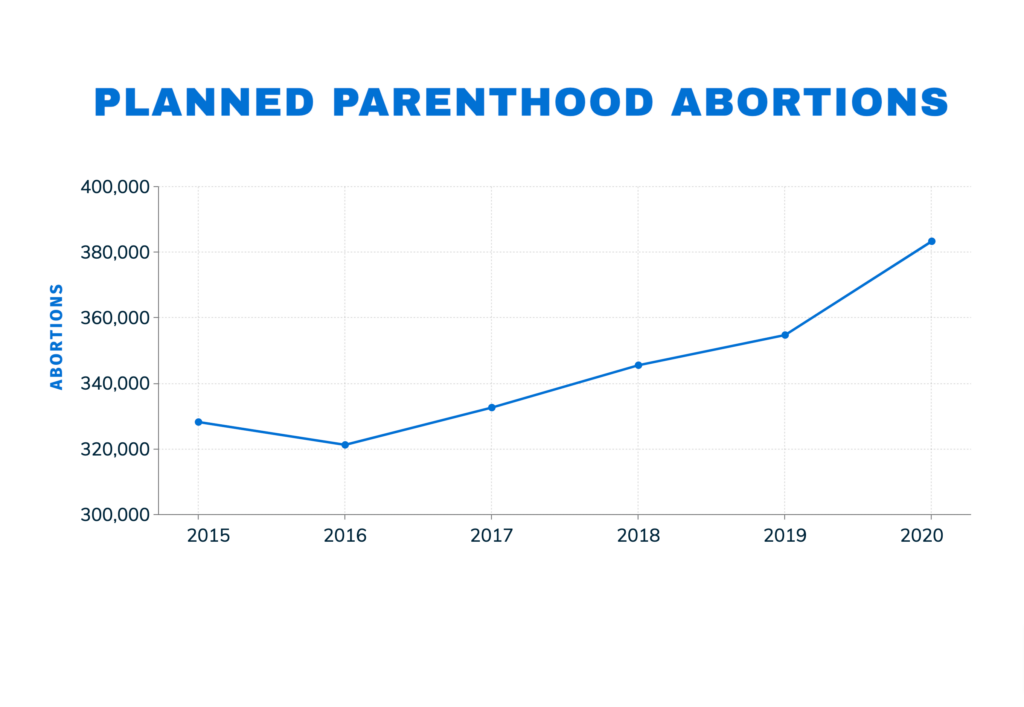 ▲ Government income $1.7M PER DAY is 37% of PP's total income
Government income amounted to $1.7 million per day and was almost double PP's non-government health service income.
The taxpayer dollars, totaling $633.4 million for the 12-month period, accounted for 37% of PP's total income. Private contributions and bequests increased 13.6% to $579.3 million.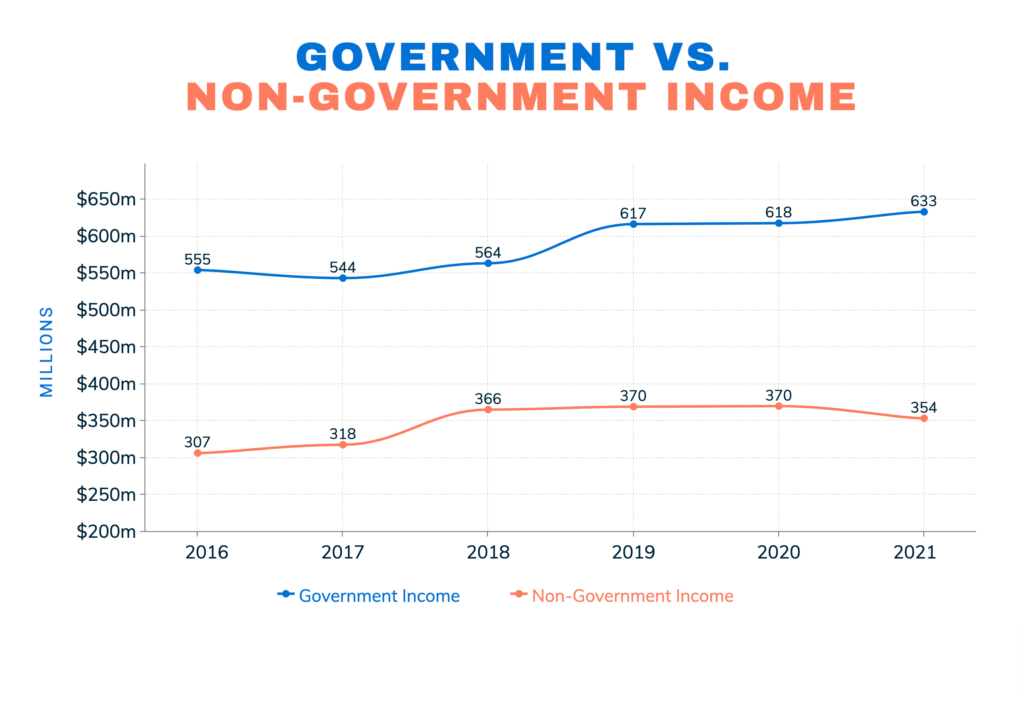 ▲ Profit of $133.7M is 21% of government income amount
Planned Parenthood banked $133.7 million in profit (income after expenses) at the end of the fiscal year (up 92%) after raking in $633.4 million from taxpayers.
At the end of the reporting period, Planned Parenthood's annual profit was equal to 21% of its government income.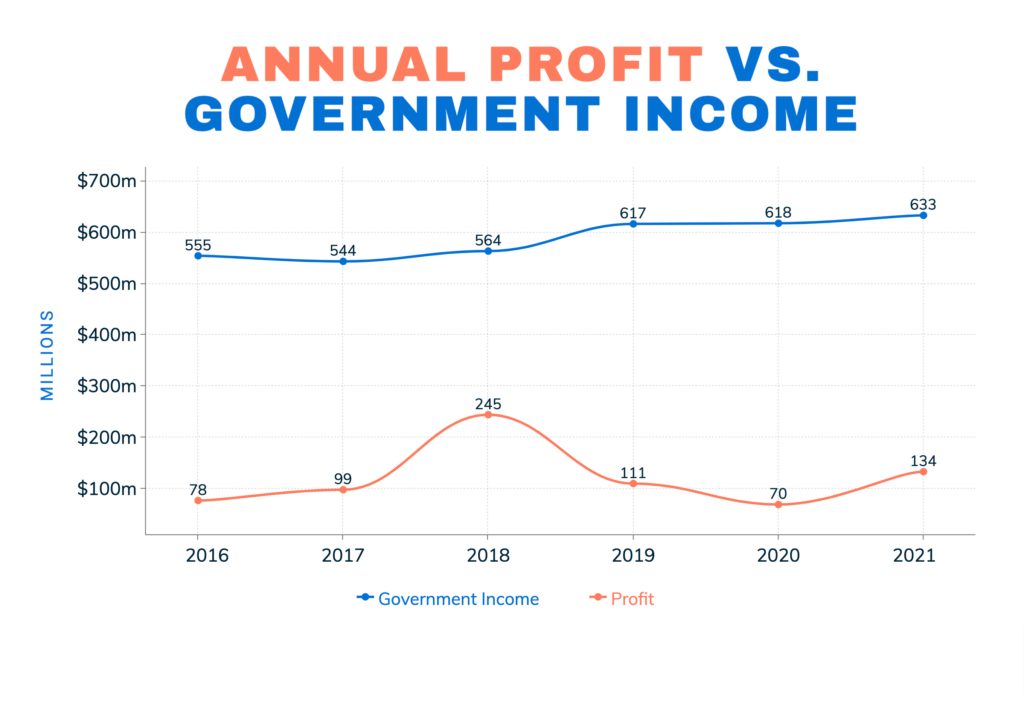 ▼ Services and customer base in decline
Fifteen of the 20 "services" listed on the PPFA annual report show decline.
Total unduplicated clients decreased by 10%.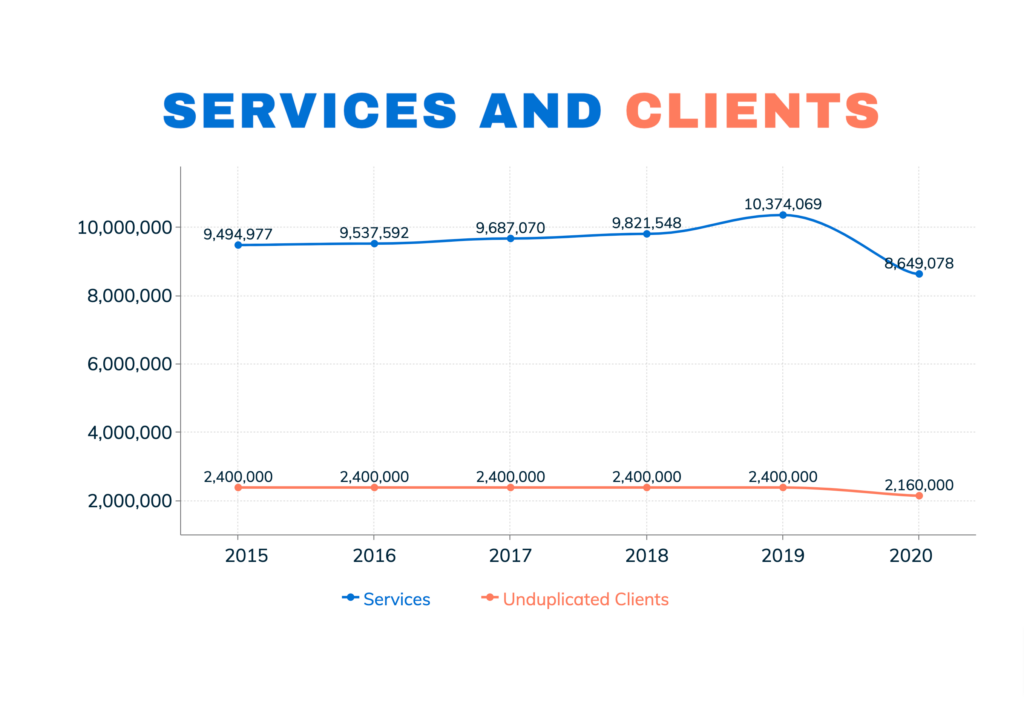 ▼ "Deep" corporate inroads to change the culture and reduce abortion stigma
The annual report also bragged about expanding its "deep"partnership with 28 companies in protecting abortion, its success in targeting the black and Latino youth through TikTok and other social media, and its dramatic influence on media to change the culture and reduce the stigma of abortion. (Emphasis is in PP's annual report.)