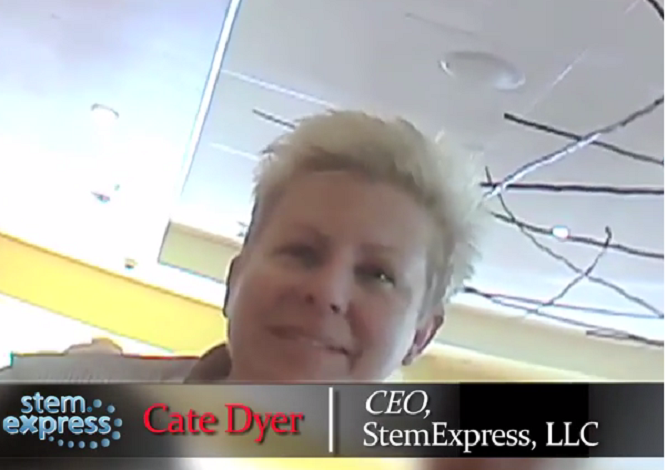 StemExpress CEO Exposes Gruesome Scope of Baby Body Part Trafficking
ALL: Devilish Harvest at Nearly Unimaginable Scale, Planned Parenthood MUST Be Defunded
Washington, DC—The Center for Medical Progress has released its ninth video exposing Planned Parenthood's sale of baby body parts for profit. This video focused on StemExpress, who works with Planned Parenthood in facilitating the sale of harvested organs and intact corpses to researchers around the country.
StemExpress CEO Cate Dyer states, "Planned Parenthood has volume, you know, because they are a volume institution," alluding to the volume of baby body parts procured. Make no mistake, this is a high volume, high dollar industry. Dyer explained that StemExpress does business with hundreds of facilities and the demand for harvested organs from aborted human persons is extremely high.
Judie Brown, president of American Life League, reacted to the video:
This video reveals a devilish harvest operating at a nearly unimaginable scale. This is human sacrifice to the gods of science, and it's on a level that dwarfs the atrocities of past civilizations. Planned Parenthood treats innocent preborn human persons as cattle at a meat market, butchering our future for profit today. It must end; Planned Parenthood and its co-conspirators MUST be defunded and shut down forever.
Jim Sedlak, vice president of ALL and founder of Stop Planned Parenthood International, added, "Dyer clearly stated that she is not aware of any clinic that doesn't make a profit from providing baby body parts. She also indicated that about 50 percent of her business was with Planned Parenthood clinics. Given these admissions, and the fact that the medical director of StemExpress is also an abortionist at Planned Parenthood, it is clear that Planned Parenthood has been lying about not making profits."
Contact American Life League's chief communications officer, Matt Wielgos, at 540-846-3822 for more information.
###
American Life League was co-founded in 1979 by Judie Brown, a three-time appointee to the Pontifical Academy for Life. ALL is the oldest national Catholic pro-life education and advocacy organization in the United States. For more information, please visit www.ALL.org or call 540-659-4171