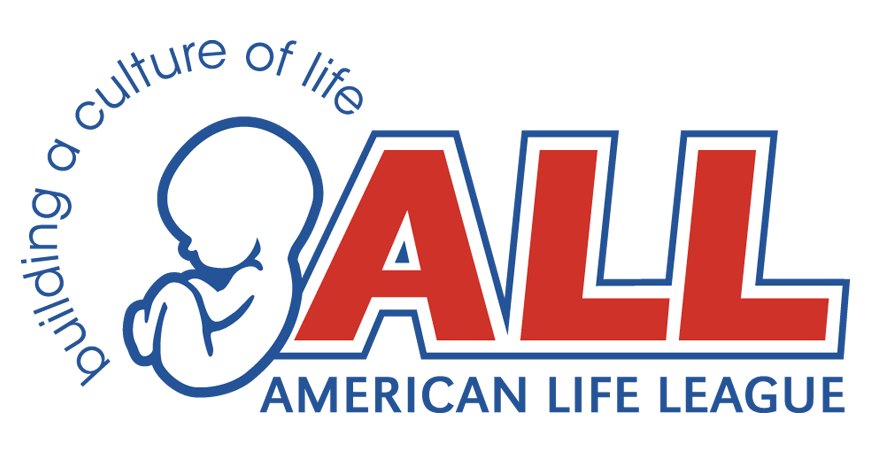 Pro-Life This Week – November 9, 2018
FIGHT PLANNED PARENTHOOD
You can help save a life today!
Make a difference and give light to the darkness.
DONATE

Week in Review – Election aftermath and Trump's new antiabortion regulations
Obviously, by any standard, the major story this week is the elections. In its analysis of the elections, Planned Parenthood Federation of America, and its incoming president, Dr. Leana Wen, is focusing on the outcome of House races. Planned Parenthood Action said, "We did it. Thanks to all of you, we flipped the U.S. House. Voters sent them a decisive message: fight for our reproductive health and rights or lose your job." This, despite the fact that the Republican party lost fewer seats in the House than what occurs in most mid-term elections.
Dr. Wen said, while expressing delight at the new people elected to the House, "We need to elect more champions who will safeguard and expand protections for reproductive rights. We need to affirm what medicine tells us is true: that reproductive healthcare is healthcare, that women's healthcare is healthcare, and healthcare is a fundamental human right." All this sounds great until you realize that Planned Parenthood includes abortion in its definition of reproductive healthcare. It also includes providing women with birth control products (like the Pill) that cause breast and cervical cancer, lower the body's immune system, and lower bone density.
What Planned Parenthood didn't talk about publicly was the Senate races. That's understandable. If we have to name a loser in this election, it has to be Planned Parenthood. Although it picked-up enough support in the House, it was not able to win the Senate. Planned Parenthood poured money and manpower into Senate races in Florida, Texas, Arizona, Indiana, North Dakota, and Missouri and lost them all. It no longer has fake Catholics Claire McCaskill (MO), Joe Donnelly (IN), and Heidi Heitkamp (ND) to carry its agenda. Furthermore, the Senate will be able to derail any outrageous pro-abortion measure Planned Parenthood is able to push through the House.
Despite its spin on the House races, it really wasn't a good night for Planned Parenthood.
Planned Parenthood relies on courts and friendly judges to push its agenda. It especially needs federal judges who will support its agenda. With the Republican's continued control of the Senate, more and more conservative judges are going to be hearing Planned Parenthood's court cases. The importance of the Senate victory was made even clearer on Thursday when 85-year-old US Supreme Court justice Ruth Bader Ginsburg was admitted to a hospital after fracturing three ribs in a fall on Wednesday in her office at the Supreme Court in Washington.
Ginsburg is the most senior justice on the court's liberal wing. While we wish her a speedy and full recovery, her situation reminds us that President Trump – who has already placed two conservative justices on the Supreme Court – will likely have the opportunity to appoint even more.
Finally this week, the pro-life world rejoiced as voters in both Alabama and West Virginia approved amendments to their state constitutions that declared those states opposed to abortion and declared that nothing in their constitution required the states to fund abortions. Both races were hard fought – with Planned Parenthood putting $1.3 million into Alabama and an undisclosed amount in West Virginia – and, in the end, the babies won!
You can find further discussions on the elections in this week's Wednesday STOPP Report.
Finally,Fortune.com reported: "Just one day after the 2018 midterm elections, the Trump administration on Wednesday pushed two new rules … The first regulation, which was finalized by the department of Health and Human Services, will allow nearly any employer to deny birth control coverage mandated by Obamacare on the basis of moral or religious exemptions. The second is a proposal brought forward by the Centers for Medicare and Medicaid Services to change billing requirements under the Affordable Care Act that aims to prevent federal funding from being used for abortion services." Specifically, "The proposal would separate health care billing from abortion-related coverage, and will require insurers to send a separate monthly bill to customers for premiums related to abortion services."
While Fortune labeled these two regulations as a "crackdown on abortion rights," we believe they are good steps towards getting Obamacare and other insurance programs out of the abortion business.
---

ALL in the News – Prayer – the only real solution
Judie Brown's commentary this week, Electing Who Is Best, should be on your mandatory reading list. Despite the title, this commentary is not about political elections. Rather, it encourages all of us to "Elect to pray." Judie demonstrates that prayer, especially the Rosary, is absolutely necessary if we are ever to end the culture of death in the United States.
Jim Sedlak did an interview with One News Now about the outcome of the election and Planned Parenthood's coming problems as the U.S. Senate is set to confirm more conservative judges across the country.
STOPP published an analysis on the secular election in its Wednesday STOPP Report. You can read it here.
Jim Sedlak's Pro-Life Activism from Creation to Death is a weekly talk radio program on the Radio Maria USA network. It can be heard live every Friday at noon (Eastern Time) and is repeated on Saturdays (10 PM) and Mondays (10 PM).
---

Video of the Week – Fetal Development Sculptures Outside Qatar Hospital
One of the many beauties of being pro-life is the opportunity to display the miraculous process of human development before birth. Everyone begins as a single cell. Packed within that single cell is the all the genetic information necessary for growth.
Radical feminists cannot fathom such beauty. For all their harping about the uterus, they never admit to its purpose: to grow a baby.
The Sidra Medical Hospital in Doha, Qatar, describes itself as a state-of-the-art center committed to providing healthcare for women and children. The sculptures debuted five years ago and have since been cleaned and polished to their original luster. The installation presents 14 stages of human development, beginning with fertilization.
---

Action Item of the Week – Pregnancy Help Appreciation Week
Pregnancy Help Appreciation Week was designed by Heartbeat International to honor those working within the pregnancy help movement. Through their work, women and men receive the compassionate support they need when facing a life-changing decision. They walk alongside families throughout the pregnancy and beyond, blessing them with pregnancy tests, emotional support, ultrasounds, parenting classes, and so much more at no cost.
From volunteers to executive directors, nurses to receptionists, each person working in a pregnancy help organization has been gifted with the passion to advance the culture of LIFE! And for that, we thank you!
This year marks the Fourth Annual celebration of Pregnancy Help Appreciation Week. It will run from November 12 – 16, 2018.
Suggestions from Heartbeat International on how you can thank a Pregnancy Help Foot Soldier:
Pregnancy Help Centers go by different names in different communities. Some are independent operations while many use techniques and information created by nation-wide organizations (Care-Net, Heartbeat International, Birthright, etc.). Whatever their name or association, Pregnancy Help Centers are vital to the lives of millions of preborn babies.
Please use this coming week to say "thank you" to all in your community who participate in these centers and help mothers and babies recognize God's plans for their lives.
---
Pro-life Social Media – Here's what future voters look like
These kids will have to wait four or five presidential terms before they can legally vote. That didn't prevent them from visiting the polling stations where parents cast their ballots this week.
""Bro, what do you MEAN people ACTUALLY voted pro-choice??"
View this post on Instagram
View this post on Instagram
View this post on Instagram
View this post on Instagram
View this post on Instagram
View this post on Instagram