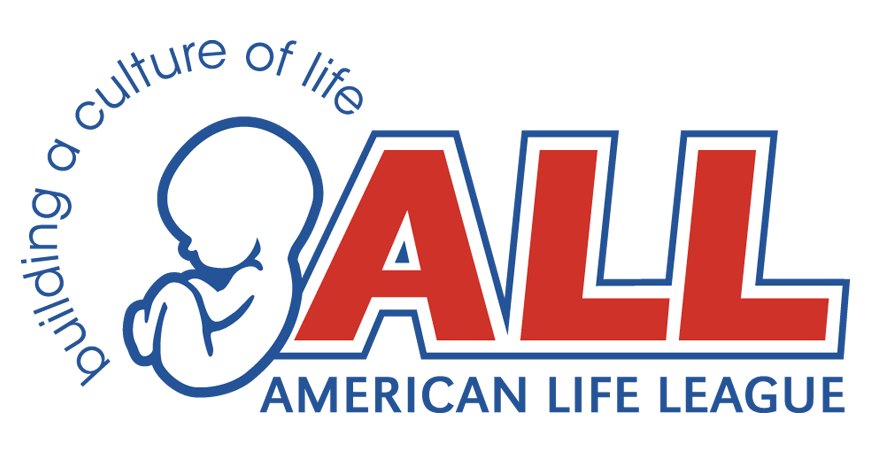 Pro-Life This Week – October 5, 2018
FIGHT PLANNED PARENTHOOD
You can help save a life today!
Make a difference and give light to the darkness.
DONATE

Week in Review – A bad week for America's largest abortion chain
The folks at Planned Parenthood run the largest abortion chain in the nation. They operate 32 percent of all the surgical abortion centers and 89 percent of all the medical abortion centers in the nation. That one organization commits 35 percent of all medical and surgical abortions in America.
Planned Parenthood is the target of most pro-life groups in the country, and this week the "good guys" saw major victories.
First up, on Sunday, Governor Jerry Brown vetoed a bill (SB 320) that Planned Parenthood in California had worked very hard to get through the legislature. The bill required that health centers on every one of the 33 state-run university campuses had to stock medical abortion drugs and provide them free to any student who wanted an abortion. California already has about 150 medical and surgical abortion centers (60 percent operated by Planned Parenthood). In his veto message, Governor Brown stated that, since there are so many abortion facilities already, this bill, to establish more, was not needed. Of course, there will never be enough abortion centers as far as Planned Parenthood is concerned.
On Monday, the focus shifted to Tennessee when the United States Supreme Court declined to hear Planned Parenthood's challenge to a Tennessee voter-approved constitutional amendment that allowed the state to put restrictions on abortion. The Tennessean reported that Monday's action by SCOTUS "ends the long-running legal battle to overturn the measure approved by 53 percent of voters in one of the most contentious and expensive ballot fights in state history. The measure added language to the state's constitution that said: 'Nothing in this Constitution secures or protects a right to abortion.'" Clearly, Planned Parenthood is not happy that its four-year battle failed and Tennessee can protect babies and their mothers.
Then, on Tuesday, Planned Parenthood in Columbia, Missouri, had to cancel all abortions scheduled for the next day at the facility. Planned Parenthood had scheduled the abortions, hopeful that a judge would issue an injunction to prevent a Missouri law from taking effect. The judge did not do that. As a result, Planned Parenthood had to stop doing abortions in Columbia and Kansas City. As we write this, there is only one abortion center still open in the state; that is Planned Parenthood's center in St. Louis.
Now, if the United States Senate confirms Judge Brett Kavanaugh as the next associate justice of the Supreme Court this weekend (as it should), then this may turn out to be one of the worst weeks for Planned Parenthood since November 2016 when it saw its hand-picked champion, Hillary Clinton, get defeated in her effort to become president of the United States.
Any week that is bad for the nation's largest abortion chain, is always a good week for the babies.
Finally, all of you should have received notice that ALL president, Judie Brown, was on Facebook Live last evening leading the recitation of the Joyful Mysteries of the Rosary for the Kavanaugh family. If you joined in, thank you. If not, please pray the Joyful Mysteries for that intention. Thank you.
---

ALL in the News – ALL on TV, on Radio, quoted in the news, pertinent commentaries.
Judie Brown's commentary this week, Humpty Dumpty Would Be Proud, that dealt with Planned Parenthood covering its own proven involvement with enabling sexual abuse of minors while, at the same time, condemning Judge Kavanaugh for an alleged offense that has not been proven.
Judie Brown hosted a Facebook Live event. She led a recitation of the Joyful Mysteries of the Rosary asking God and our Blessed Mother to protect Judge Kavanaugh and his family from the vile attacks of Satan that we have witnessed during his confirmation hearings.
Jim Sedlak was featured in a One News Now story; Pro-life group wants HHS to remember its promises that dealt with HHS providing funding for fetal experimentation.
Jim Sedlak's Pro-Life Activism from Creation to Deathis a weekly talk radio program on the Radio Maria USA network. It can be heard live every Friday at noon (Eastern Time) and is repeated on Saturdays (10 PM) and Mondays (10 PM).
---

Video of the Week – Meet the Foster Father Who Cares for Termally Ill Children
This widower cares for terminally ill children. It's a full-time job, with little rest, but these children are among the most vulnerable among us.
---

Action Item of the Week – Life Chain in your area this weekend!
Thirty years ago, our friend, Royce Dunn, started an effort he called "Life Chain." The concept was simple. On the first Sunday in October, pro-lifers would spread out along the main streets in their community, and for a short time, would hold simple signs proclaiming that all life, especially the lives of pre-born children, need to be respected.
On October 7, 2018, Life Chain will have its 31st annual event all across the country. The LifeChain.net website describes the activity as:
LIFE CHAIN is a peaceful and prayerful public witness of pro-life individuals standing for 90 minutes praying for our nation and for an end to abortion.  It is a visual statement of solidarity by the Christian community that abortion kills children and that the Church supports the sanctity of human life from the moment of conception until natural death.
By participating in your local Life Chain, you will be standing with thousands of pro-life individuals throughout the USA and Canada in honor of millions of babies whose lives have been lost to abortion. Pray for people in crisis situations and for our nations. You'll be a light in a darkened world as you help put an end to abortion through prayer!
In most communities, Life Chain is run by churches. To find out the place and time in your area, just contact one of your local pro-life churches.
In case you are wondering, there are no "Abortion Victim" signs at the Life Chain. The approved signs are simple placards with one of the following messages: "Abortion Kills Children," "Adoption—the Loving Option," "Jesus Forgives & Heals," "Lord, Forgive Us and Our Nation," "Abortion Hurts Women," "Life—the first Inalienable Right," "Pray to End Abortion," "El Aborto Mata Ninos," "El aborto lastima a las Mujeres," and "Pregnant? Need Help? 1-800-712-HELP."
Put this on your calendar and attend this weekend!
In some areas, the Life Chain will be held on the last Sunday in October. Again, just check with your local churches.
---
Pro-life Social Media – Sunday is National Life Chain.
These Pictures Should Encourage You to Join Life Chain.
This Sunday, October 7, from 2-3 pm, pro-life supporters across the country will stand along sidewalks and public rights-of-way holding signs that affirm a preborn child's dignity and right to life. The annual tradition occurs every first Sunday in October. If holding pro-life signs in public seems intimidating, let's help you put that thought to rest. Thousands of people participlate.
These Instagram photos of previous Life Chain events ought to provide some assurance that being a public witness for vulnerable lives isn't something from which to shy away. Here are our favorite examples:
View this post on Instagram
View this post on Instagram
View this post on Instagram