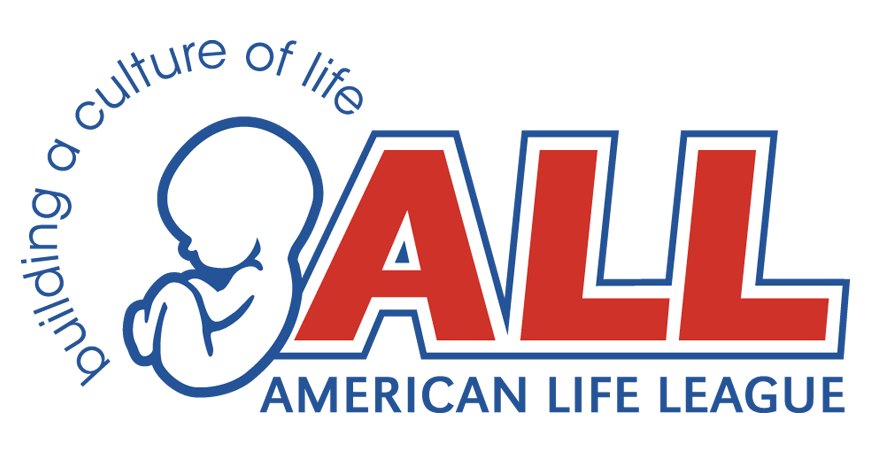 Pro-Life This Week – September 14, 2018
FIGHT PLANNED PARENTHOOD
You can help save a life today!
Make a difference and give light to the darkness.
DONATE

Week in Review – Planned Parenthood Federation announces new president.
Breaking news this week was the announcement by Planned Parenthood Federation of America that it has selected its new president. The new president, who will officially start on November 12, 2018, is Dr. Leana Wen. Dr. Wen is currently the Commissioner of Health in Baltimore, MD. We've been pointing out for years that Planned Parenthood proclaims itself a health care organization, but it had a political strategist with no medical experience, Cecile Richards, as its president.
This must have hit a nerve or two at Planned Parenthood. The first line of the official announcement on Planned Parenthood's website read, "For the first time in nearly 50 years, a doctor will lead Planned Parenthood Federation of America." The other doctor was, of course, Dr. Alan Guttmacher, who was the second major president of Planned Parenthood. Dr. Guttmacher was not into providing health services, but focused on population control. In fact, during his time running the organization, its name was changed to Planned Parenthood—World Population. To understand the devastating world-wide effects of population control, we recommend you view this new short video by Mercedes Wilson, president of the Families of the Americas Foundation.
Although Guttmacher was the last doctor to lead Planned Parenthood, he was not the last medical professional. In 1993, Planned Parenthood brought in Pamela Maraldo, a nurse and head of the National League for Nursing, to "reinvent" the organization. She tried to move Planned Parenthood from its traditional sex, birth control, and abortion advocacy into the mainstream of healthcare. She failed. After just 30 months on the job, she resigned and Planned Parenthood resumed its historic way of operating. (See Jim Sedlak's detailed explanation of the situation.)
So, now, we have this next doctor as head of Planned Parenthood. An immediate observation is that Dr. Wen's philosophies don't seem to gel with Planned Parenthood's. Dr. Wen's primary interest is in "Patient-Centered Care." As a patient advocate, she wrote a critically acclaimed book, When Doctors Don't Listen: How to Avoid Misdiagnoses and Unnecessary Tests.In addition, she's given a number of TED talks. Her TED talk on transparency in medicine has been viewed over 1.8 million times. The fact that Planned Parenthood failed to mention any of this in its announcement of her upcoming presidency should be a warning sign for her.
Dr. Wen has said that, when she was a young girl in Los Angeles, she was a patient at the local Planned Parenthood. She says her experience there was a good one. She obviously thinks of Planned Parenthood as a good organization based on that personal experience some 20 years ago. But her experience is not the normal one.
As Dr. Wen takes over the reins of the organization in November, she is going to learn the real motivations behind Planned Parenthood. Although she may think it is patient-centered care, she will quickly find it is free sex, population control, eugenics, and money. Back in the 90s, when Wen's family was just settling in California after fleeing China, Pamela Maraldo knew the history of the organization, tried to change it, and quickly left. We hope that when Dr. Wen realizes the true nature of the organization, she will not compromise her compassion for patients that she showed in the ER the day of the Boston marathon bombings. We hope she will stay true to her TED talk and her book. To do that, she will have to make an early exit from Planned Parenthood, as Maraldo did, but it will be the best for her.
---

ALL in the News – ALL on TV, on Radio, quoted in the news, pertinent commentaries.
Judie Brown's commentary this week, Heretical Gnosticism Permeates Pontifical Academy for Life, concerning a conference on palliative care to take place on September 17, has been picked up by Life Site News.
Jim Sedlak was quoted in a One News Now story supporting government grants to clinics that do not perform abortions.
Jim Sedlak's Pro-Life Activism from Creation to Deathis a weekly talk radio program on the Radio Maria USA network.  It can be heard live every Friday at noon (Eastern Time) and is repeated on Saturdays (10 PM) and Mondays (10 PM).
---
Pro-life Social Media – Abortion Cheerleaders: Hurricanes Deprive Mothers of Abortions.
If you haven't learned by now, abortion advocates think everything—wages, immigration, judges, and, yes, the weather—is a potential crisis for "women's rights." People in the path of storms lose homes, cars, and lives. Abortion advocates, however, are most troubled by mothers losing their abortion appointments.
"These conditions are likely to leave women — who may have to evacuate during a hurricane — unable to access the reproductive health care they need, like prenatal care, contraception, or abortion." https://t.co/AMxv5X0EpT @LiftingLA

— NARAL (@NARAL) September 10, 2018
"Hurricane Harvey hit Houston hard. With over half a million cars destroyed in the storm's unprecedented flooding, people seeking abortion care in Houston needed Clinic Access Support Network more than ever." – @casnhtx #HoustonStrong #RiseUp4Roe pic.twitter.com/mnwZqIn0sq

— NNAF Abortion Funds (@AbortionFunds) January 23, 2018
When the skies clear and the grounds dry, emergency volunteers are on the scene to help assist victims: "We're here to help you rebuild."
And pro-abortion groups? "We're here to help you get an abortion."
Of course, they are. What else would they do?
---

Video of the Week – What are the rewards of 50 years of contraception, sterilization, and abortion on a worldwide scale?
An aging population and smaller family sizes appear to be the answer. At this rate, the world is likely to see a shrinking population for the first time in recorded history by the middle of the 21stcentury.  Mercedes Wilson, founder and president of Family of the Americas Foundation, presents a "worldwide alert"—imminent poverty on a global scale if today's trends continue.
---

Action Item of the Week – Kavanaugh nomination reaches critical stage.
The Senate Judiciary Committee meetings are over. The 10 Democrats on the committee are trying every stalling tactic they can think of and are getting nowhere. Charges and counter-charges are flying.
Amidst all of this, the Judiciary committee voted 11-10 this week to reject all these moves. A vote of the committee on the nomination is now scheduled for next Thursday, September 20. Kavanaugh is expected to win that vote 11-10 and then his nomination will move to the full Senate. The vote in the Senate will happen as early as the week of September 24.
It is important that the two senators from your state hear from you. Tell them to vote YES on the nomination of Judge Kavanaugh.
You can find the names of your senators and contact information at Senate.gov.
In addition to your own senators, please call the following senators who some news outlets have indicated are currently undecided. They need to hear from all of you.
Undecided Democrats
Undecided Republicans
Bill Nelson of Florida
Jon Tester of Montana
Joe Donnelly of Indiana
Heidi Heitkamp of North Dakota
Catherine Cortez Masto of Nevada
Chris Coons of Delaware
Lisa Murkowski of Alaska
Jeff Flake of Arizona
Susan Collins of Maine
You can find the names of your senators and contact information at Senate.gov.
Thank you.