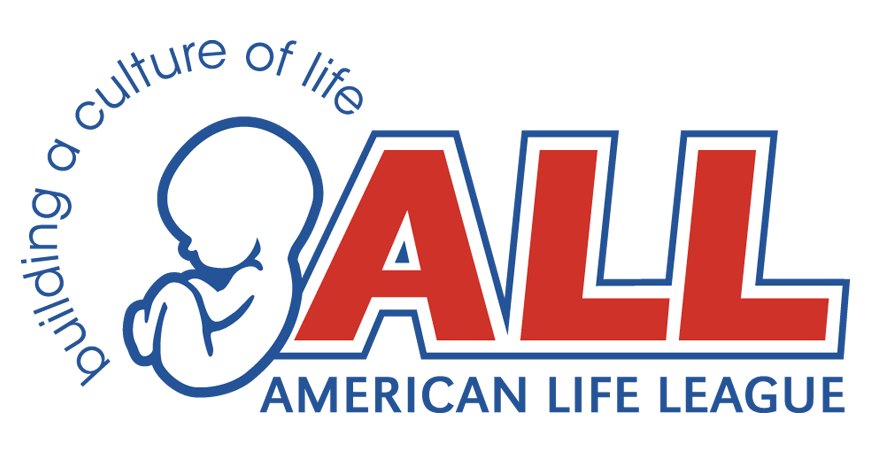 Pro-Life This Week – September 7, 2018
FIGHT PLANNED PARENTHOOD
You can help save a life today!
Make a difference and give light to the darkness.
DONATE

Week in Review – CLSP developments and the Kavanaugh confirmation hearings.
There was a major event in the pro-life world this week as the Culture of Life Studies Program, with the blessings and support of American Life League, officially separated from ALL and went on their own. A statement by CLSP director said, in part, "We are incredibly grateful to American Life League for nurturing the Culture of Life Studies Program for the past few years. Thanks to the support of Judie Brown and ALL, we have been able to develop our program amidst some of the best pro-life minds in the world. As we step out on our own, we will continue our no exceptions to abortion, 100% pro-life stance in all of our materials. We will continue to work with pro-life experts across the globe to ensure that we are helping you equip your students and children with state-of-the-art, culture-changing educational materials."
American Life League also released a statement that contained a quote by ALL president, Judie Brown: "I am truly excited about the growth and acceptance of the Culture of Life Studies Program. On days like today, I feel like the proud parent who helps her child grow and develop and then watches enthusiastically as he confidently goes out into the world to make his mark. The Culture of Life Studies Program will offer outstanding educational materials to the children of our nation. Godspeed CLSP!"
Nationally, the news of the week has to be the confirmation hearings by the Senate Judiciary Committee on the nomination of Judge Brett Kavanaugh to be our next Supreme Court justice. It has been a zoo. Protestors were there at the beginning of the hearings and tried to disrupt the process. Some of the protestors had to be escorted out by Senate security. At least one source reported that the protestors had been paid to be there.
As the hearings proceeded, a number of Democratic senators tried to get Kavanaugh to state his position on abortion and/or how he would decide a case that challenged Roe v. Wade. Senator Kamala Harris of California—a friend of Planned Parenthood and the California attorney general who went after David Daleiden and the Center for Medical Progress—even used Planned Parenthood language when she asked Kavanaugh, "Can you think of any laws that give the government the power to make decisions about the male body?" Kavanaugh said he was not aware of any. Just like every member of the current Supreme Court, Kavanaugh refused to answer any questions that sought to find out how he might vote on a case that might come before the Court. Those who oppose his nomination are trying to make a big deal of this, but it is really the only answer that any nominee can give.
As we write this on Thursday afternoon, there is still a day-and-a-half of hearings left. All indications are that Kavanaugh's nomination will be voted out of the committee with a positive recommendation. It is not clear that he has the 51 votes in the Senate needed to have his nomination approved. Please pray that God's will be done.
---

ALL in the News – ALL on TV, on Radio, quoted in the news, pertinent commentaries.
Judie Brown's commentary this week, The Fruits of Dissent from 'Humanae Vitae', takes a look at what has happened to our society and our Church because too many lay and religious individuals have rejected the truth of the encyclical. Judie observes: "But today the fruits of these failures to teach that truth, let alone practice it, have taken on an entirely new identity as we witness the scourge of homosexuality in the priesthood—a practice that has led to the sexual abuse of children, the sexual abuse of adults, and worse. Sins of the flesh have a way of doing that; others always get hurt." She ends with words of hope. We recommend this article to all our readers.
Jim Sedlak was quoted in a One News Now story on our disappointment over the Senate failing, once again, to defund Planned Parenthood.
Representing ALL's STOPP International program, Jim Sedlak appeared on a one-hour cable TV program in Reading, PA. Along with Fr. Edward Connolly, Jim discussed the positions of Planned Parenthood on many topics and why those positions are wrong. You can view a video of the program here on the internet.
Jim Sedlak's Pro-Life Activism from Creation to Deathis a weekly talk radio program on the Radio Maria USA network.  It can be heard live every Friday at noon (Eastern Time) and is repeated on Saturdays (10 PM) and Mondays (10 PM). Jim's guest this week is John Jansen of Pro-Life Action League. They will be discussing this Saturday's National Day of Remembrance for Aborted Children.
---
Labor Day is about honoring the American labor movement.
Labor Day is about honoring the American labor movement. For some mothers, it takes on a whole new meaning when their babies decide they're ready to meet Mom face to face. Let's visit Instagram to see who decided to make Labor Day his or her birth day.
View this post on Instagram
---

Action Item of the Week – Doctors Advised Abortion—Now They Have a Healthy Baby.
Parents of baby misdiagnosed with terminal brain condition in utero left fate 'in God's hands.'
---

Action Item of the Week – Remember the babies TOMORROW.
The 6th Annual National Day of Remembrance for Aborted Children will take place tomorrow—Saturday, September 8.
This is an event where pro-lifers across the country are encouraged to remember the victims of abortion. We do that by holding memorial services at places where aborted babies are buried. We also hold services at places where memorial markers have been erected.
The first National Day of Remembrance for Aborted Children was held in September 2013 on the 25th anniversary of the solemn burial of the earthly remains of some 1,500 abortion victims in Milwaukee, Wisconsin. Over 100 memorial services were held across the United States, and it was clear this should become an annual event.
This year, hundreds of memorial services will take place at the gravesites where aborted babies are buried at the numerous memorial markers erected in their honor, on Saturday, September 8th.
Why should you attend a Memorial Service?
1) These ceremonies ARE ALL the aborted unborn will ever receive in this world.
2) This is a beautiful and effective way to provide that much-needed public witness to the Sanctity of Life.
3) The National Day of Remembrance helps pro-lifers re-commit themselves to the Cause of Life!
Pro-lifers are also encouraged to carry on the spiritual mission of the Day of Remembrance throughout the year by visiting a gravesite of aborted children or other memorial site to offer prayers of mourning for the victims of abortion. Find the site nearest you here.
For more information and to find the location of a memorial service near you, visit this website.