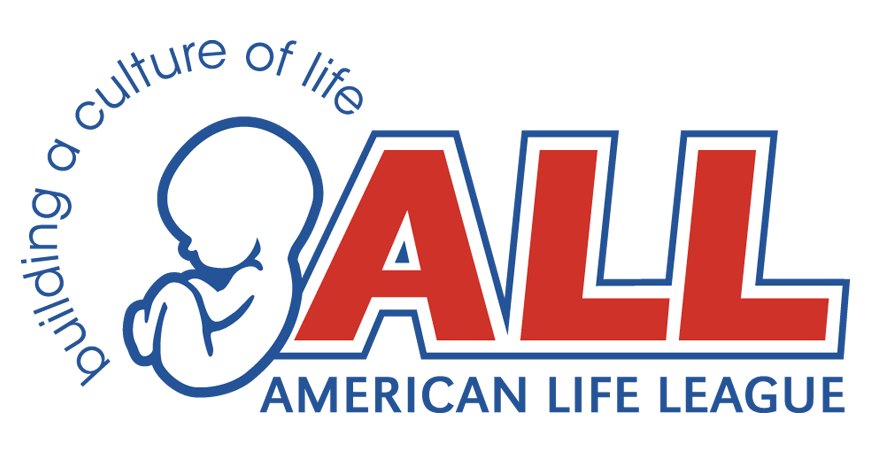 Pro-Life This Week – August 31, 2018
FIGHT PLANNED PARENTHOOD
You can help save a life today!
Make a difference and give light to the darkness.
DONATE

Week in Review – Planned Parenthood funding—good news and bad.
This week there was a significant development in Title X funding of Planned Parenthood. In the past, when Title X recipients received a grant, the grant was for a 3-year period. On Wednesday, The Hill reported the Trump administration has changed that and the Title X grants for all organizations will only be for seven months. This means that any grants to Planned Parenthood will expire in March 2019 instead of in 2021. Hopefully, by March the HHS will have its new rules for Title X funding in place and will be able to cut off all Title X monies to Planned Parenthood.
The grant award period change is very significant. As an example, the Obama Administration gave 5-year awards for Teen Pregnancy Prevention Programs to Planned Parenthood, and others, in 2015. When the Trump administration announced last year that they were canceling those awards in 2018, Planned Parenthood went to court (of course). Judges sided with Planned Parenthood and ruled that the government had to continue the funding for the entire initial grant term of five years—even though evidence showed the programs don't work. By reducing the Title X grant term to seven months, the Trump administration is heading off any possible lawsuits in the future.
An organization in Dallas (TX) is running a campaign encouraging Black women to kill their preborn children. The Afiya Center of Dallas has billboards that say "Black Women take care of their families by taking care of themselves. ABORTION IS SELF CARE." The Afiya Center partners with Planned Parenthood of Greater Texas, NARAL, and other pro-abortion groups in Texas to spread the culture of death. Just like Planned Parenthood's founder, these groups are still targeting the Black population of America for extinction.
Last week we told you Senator Rand Paul introduced an amendment to a 2019 Senate Appropriations package that would have defunded Planned Parenthood. Unfortunately, the amendment was defeated by a vote of 45-48. Forty-five Republicans voted in favor of the Paul amendment, all present Democratic senators and two Republicans (Collins-ME, Murkowski-AK) voted against the Paul amendment, and six senators (not including John McCain) did not vote (Corker-TN, Cruz-TX, Fischer-NE, Hirono-HI, Murray-WA, Schatz-HI). Sixty affirmative votes were required for the Paul amendment to pass. Once again, the Senate has shown it really isn't interested in taking our taxpayer money away from the largest baby murderer in the country.
Most of our readers are aware of the growing recognition of the problems in the Catholic Church. Although, at first glance, these may appear separate from the fight to protect the lives of preborn babies, they are linked by the apparent disregard for Church teaching and laws by a small number of priests and bishops in the United States and around the world. Concerns grew this week as a letter published by an archbishop made allegations that the problems extend all the way to the Vatican. In response, the Catholic Women's Forum has created a letter to be sent to Pope Francis asking him to clarify certain questions raised by the archbishop. You can read the letter and add your name if you want. As we are writing this, the letter has 6,120 signatures of Catholic women.
.
---

ALL in the News – Abortion, miscarriage, and the truth.
Judie Brown's commentary this week, Repudiating the Truth, looks at the latest attempts by struggling pro-abortion forces to keep lying.
American Life League published a tremendous commentary, All of These Things She Held in Her Heart: One Mother's Story of Miscarriage, from the director of the Culture of Life Studies.
ALL's STOPP International published an article by Jennifer Bowen, Is the pro-life movement "dying" in Iowa? In the article, Jenifer looks back over the last 10 years to quantify how the pro-life community is actually doing in Iowa.
Jim Sedlak's Pro-Life Activism from Creation to Deathis a weekly talk radio program on the Radio Maria USA network. It can be heard live every Friday at noon (Eastern Time) and is repeated on Saturdays (10 PM) and Mondays (10 PM).
---
Pro-life Social Media – It's what good, holy people are supposed to do.
To describe recent Church news as a crisis feels like an understatement. Scandal sounds like a politician caught in an adulterous affair. Covering for predatory bishops might best be described as wicked. Since the wickedness doesn't appear to be going away anytime soon, how does a faithful Catholic remain resolute in the one, holy, catholic, and apostolic Church?
Several holy bishops and priests are going beyond the issued press releases and inviting us to make reparations for the spiritual damage caused by sexual abuse and the desecration of the sacraments.
It's what good, holy people are supposed to do.
Bishop Wall of the diocese of Gallup (my diocese), in response to the scandal, has instituted that:
– All the priests publically offer Mass once a week in reparation for the sins of the church.
– The congregation prays the St. Michael prayer at the end of every Mass (like in TML)

— John F. Church (@HandlinMandolin) August 26, 2018
Please join me this Sunday (August 26) at St. Mary Cathedral in Portland at 11:00 am for a Mass for the Healing of Victims of Sexual Abuse. In the midst of the current crisis we must keep the victims and survivors in the forefront of our concern and prayers.

— Archbishop Sample (@ArchbishpSample) August 23, 2018
Many of you probably heard Fr. Grosch's homily on the clergy sexual abuse scandal this past weekend. The issue is still very much in our thoughts and prayers, and we will be celebrating a Mass of Reparations for sins of the Clergy… https://t.co/cWvhO402lG

— Myco Wulkopf (@MycoWulkopf) August 22, 2018
The priests of the parish have also committed to saying a rosary every day for Mary's intercession at this time, and they'll be doing particular acts of fasting and penance on Fridays, including the Stations of the Cross.

— Alexandra DeSanctis (@xan_desanctis) August 19, 2018
Bishop announces plans for Mass of Reparation https://t.co/tZjdVYFk4l

— Serra Bridgeport (@serrabridge) August 29, 2018
Just offered a mass with about 20 parishioners for "the Forgiveness of Sins." Before #healing and purification begins, #prayer needs to be offered to Christ for it. Am #thankful God is willing to #forgive my sins as I pray for our #Church and the world

— Fr Collin Poston (@FrCollinPoston) August 16, 2018
"I offer this Mass for all victims, asking the Lord to bless them with His healing love and respectfully ask that you join me in prayers for them," said @BishopBurbidge at the Mass for Victims of Sexual Abuse and Their Continued Healing. Read the story: https://t.co/owtNioZtAP

— Diocese of Arlington (@arlingtonchurch) August 30, 2018
The Birmingham diocese has added a Saturday morning Mass for reparations:
Bishop McKnight says there will be a Mass of healing this fall "to express our sorrow for the sins of sexual abuse and the abuse of power by clergy."

— Brian Hauswirth (@Brianontheair) August 24, 2018
Hundreds of parishioners, priests, deacons and seminarians packing St. Joseph Church in New Orleans for healing Mass dedicated to victims of sexual abuse. Archbishop Gregory Aymond will ask forgiveness amid the deepening scandal @archdioceseofno @theadvocateno pic.twitter.com/uRIyKTMB4k

— Jim Mustian (@JimMustian) August 28, 2018
@BishopDeeley announces a day of prayer and repentance on Sept. 14 to include a special Mass. The day will serve as an opportunity for reparation for the sins and crimes of bishops in failing to protect our young. Full story: https://t.co/MgEl6BIRj5. pic.twitter.com/6ZmHopbOwZ

— Diocese of Portland (@PortlandDiocese) August 27, 2018
I'm offering a Mass of Penance in Reparation for Sins of Bishops and Priests Against Minors at St Augustine Catholic Church, Oak Harbor, Washington on Wed, Sept 5 at 9 am.

— Fr Paul Pluth (@FatherPaulPluth) August 21, 2018
Pray for victims.
And pray for more holy men to enter the priesthood.
---

Video of the Week – Covering the "birds and bees" basics concerning the scientific facts about when a human being begins to exist
---

Action Item of the Week – Last Chance to let your voice be heard.
This coming Tuesday, the confirmation hearings for Supreme Court nominee Judge Brett Kavanaugh, will begin in the Senate Judiciary Committee. President Trump nominated Judge Brett Kavanaugh to be the next US Supreme Court justice. He is an exceptionally qualified jurist.
Judge Kavanaugh served on the DC Circuit Court of Appeals for more than a decade, establishing a reputation for being principled and fair. Like Justice Neil Gorsuch, he is an originalist who will interpret the law, not try to make the law himself. In his time on the bench, he has ruled wisely in major cases involving the protection of life and freedom of conscience.
On Tuesday, the Senate Judiciary Committee begins hearings that are scheduled to last four days. The committee will then send the nomination to the full Senate with a recommendation. Judge Kavanaugh can be confirmed by a simple majority (51 votes) of the United States Senate.
WE ARE ASKING YOU TO CALL THE TWO US SENATORS FROM YOUR STATE AND ASK THEM TO VOTE FOR JUDGE KAVANAUGH.
It would also be helpful for you to call members of the Judiciary Committee (especially minority members—Democrats) and ask them to support the judge.
Members of the Judiciary Committee are:
Majority Members (11)
Minority Members (10)
Grassley, Chuck (IA), Chairman
Hatch, Orrin G. (UT)
Graham, Lindsey (SC)
Cornyn, John (TX)
Lee, Mike (UT)
Cruz, Ted (TX)
Sasse, Ben (NE)
Flake, Jeff (AZ)
Crapo, Mike (ID)
Tillis, Thom (NC)
Kennedy, John (LA)
Feinstein, Dianne (CA), Ranking Member
Leahy, Patrick J. (VT)
Durbin, Richard J. (IL)
Whitehouse, Sheldon (RI)
Klobuchar, Amy (MN)
Coons, Christopher A. (DE)
Blumenthal, Richard (CT)
Hirono, Mazie K. (HI)
Booker, Cory A. (NJ)
Harris, Kamala D. (CA)
Action needed: Begin contacting all the committee members and your own US senators, asking them to support Judge Kavanaugh. You can get phone numbers and contact forms for every senator at: https://www.senate.gov/general/contact_information/senators_cfm.cfm