Pro-Life This Week – August 28, 2020
Week in Review – This was the week of political hope for our nation.
This week, we celebrated the Republican Party Convention. The party decided not to create a new platform this year and will adhere to its 2016 platform. Statements in that pro-life platform included:
We oppose the use of public funds to perform or promote abortion or to fund organizations, like Planned Parenthood, so long as they provide or refer for elective abortions or sell fetal body parts . . .
We will not fund or subsidize healthcare that includes abortion coverage.
We support the appointment of judges who respect traditional family values and the sanctity of innocent human life.
We oppose the non-consensual withholding or withdrawal of care or treatment, including food and water, from individuals with disabilities, newborns, the elderly, or the infirm, just as we oppose euthanasia and assisted suicide.
We affirm our moral obligation to assist, rather than penalize, women who face an unplanned pregnancy. In order to encourage women who face an unplanned pregnancy to choose life . . .
We oppose school-based clinics that provide referral or counseling for abortion and contraception . . .
American taxpayers should not be forced to fund abortion.
These statements in the Republican Party platform are in total opposition to the statements in the Democratic Party platform (see last week's PLTW). This week's Republican Party convention featured a number of speeches about the value of human life. Both Donald Trump and Mike Pence acknowledged their pro-life positions. The inclusion of former Planned Parenthood employee of the year, Abby Johnson, in the official program was significant. Her pro-life speech was powerful and shocked people when she talked about the "smell" of abortion and the "Pieces of Children" room.
The two conventions presented a clear picture of the two parties. You have your choice between the Democratic Party of death, and the Republican Party of life.
When faced with this choice, the Bible makes your decision clear: "I have set before you life and death, the blessing and the curse. Choose life, then, that you and your descendants may live." (Deuteronomy 30:19).
In our "Action Item" this week, we talk about the need to get involved in this year's elections. We remind you that, although the election is on November 3, many states allow "early voting." The dates vary by state, but at least nine states will begin voting in September (the month begins just four days from today)! Remember that it is not just about who becomes president; it is also about who controls the Senate and the House. The country will elect the president, the vice president, 435 members of the House of Representatives, and 33 members of the Senate. All of these elections are important and we need to elect as many truly pro-life people as possible.
Let's remember God's words in Deuteronomy 30:19. Let's work and vote for LIFE.
---

ALL in the News – ALL's Statement on Kamala Harris Makes Headlines
This week, American Life League vice president Hugh Brown was interviewed by political commentator and former presidential candidate Alan Keyes. Hugh and Alan discussed the connection between Planned Parenthood and Kamala Harris. The interview will appear on the show "Let's Talk America with Alan Keyes".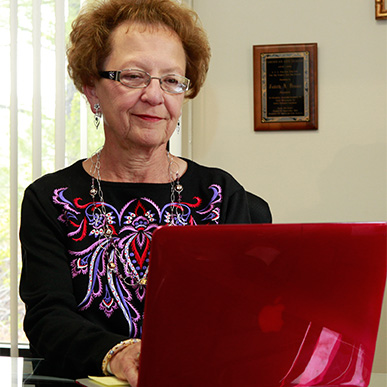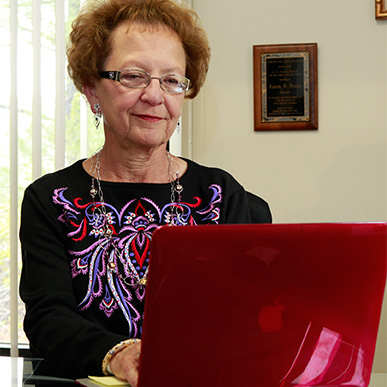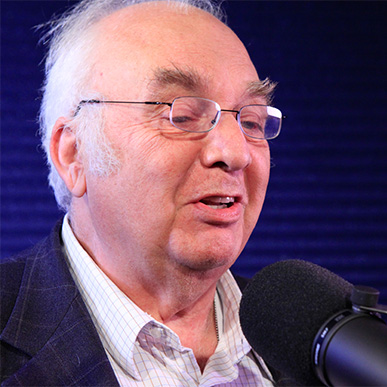 Jim Sedlak's Pro-Life Activism from Creation to Death is a weekly talk-radio program on the Radio Maria USA network. The show can be heard live every Friday at noon (Eastern Time) and is repeated on Saturdays (10 PM).
---

Video of the Week – Sister Deirdre Byrne's Pro-Life Speech at the Republican National Convention
The difference between the authentic Catholic faith and the pseudo-Catholicism worn by the likes of Biden, Pelosi, and bus-nuns couldn't be clearer as both were presented at two opposing national political conventions. Last week, plain-clothed Sister Simon Campbell of Nuns-on-the- Bus fame addressed the Democratic National Convention with a supposed prayer that invoked, not God, not Jesus, but the 'spirit.'
This week, Sister Deirdre Byrne spoke at the Republican National Convention and reminded millions that ''the most marginalized group in the world can be found here in the United States. They are the unborn." Sister Byrne's vow of humility required her to speak of others while holding her weapon of choice—the Rosary. Sister Campbell stood before a memorial to herself.
Watch Sister Byrne's advocacy for preborn children and be reminded that fighting for their lives requires the weapon God gave us—the Rosary.
---

Action Item of the Week – Pro-Life Election Workers Needed!
Now that both the Democratic and Republican Party conventions are completed, election season is in full swing. Election Day is on November 3, but early voting begins as early as September in some states (e.g. September 19, 2020 in Virginia).
We are now beginning the phase of the election season in which direct contact with the voters becomes the primary emphasis. And person-to-person contact always works best. Obviously, each of us does that already within our own circle of influence. But various organizations have developed extensive projects to visit voters in person and call them on the phone to encourage them to register and vote in an informed way.
These groups have identified specific lists of voters and potential voters who can make a difference in key geographic areas. There are very specific plans about who needs to be reached, and what needs to be said to them. They just need the people to make the calls and knock on the doors. Below I will give you a link to sign up if you are interested, but please first read the rest of this information.
Those who volunteer to do this will receive all the necessary training and will be part of a team. You will not be alone. Moreover, some of the door-to-door canvassing opportunities are even paid positions.
Door-to-door help is needed in the following states:
Arizona
Colorado
Florida
Georgia
Indiana
Iowa
Kansas
Kentucky
Michigan
Minnesota
Montana
Nevada
New Mexico
North Carolina
Ohio
Pennsylvania
Texas
Virginia
Wisconsin
You can get further information and training by contacting the following organizations:
Catholic Vote – Email address for volunteers: [email protected]
Faith and Freedom Coalition – Email address for volunteers: [email protected]
You should also see if there are any pro-life candidates for any positions in your area and go to their offices and ask what you can do to help. These campaigns will be happy to have you there and will have all kinds of jobs you can do for them.
This election, you are called to do something for the pro-life candidates. It is an election you cannot sit out.
---

Pro-life Social Media – Planned Parenthood's disdain for rich white men is all a farce
Twitter in 2020 can invoke feelings of depression, hopelessness, and anger. But if you look between the tweets of riots, shootings, pandemics, and politics, you'll sometimes find sparks of beauty.
Tradition is for the young!

(Investitures, First Professions, and Solemn Professions of the Benedictines of Mary Queen of Apostles in Gower, Missouri, August 22 – photo by Peter Kwasniewski.) pic.twitter.com/sh4s5fVp7m

— JuventutemDC (@juventutemDC) August 27, 2020
The beauty of Catholic culture.

Mont St. Michel France. #catholictwitter pic.twitter.com/45fp2e44xr

— Catholic Arena (@CatholicArena) August 23, 2020
We live in a sick and broken society, but the solution to all the world's problems is contained in a tiny white host. #CatholicTwitter pic.twitter.com/2Zq6RxhMiG

— Nick M. (@Mazula05) August 26, 2020
JESUS I TRUST IN YOU#CatholicTwitter pic.twitter.com/BYQqKDmF5T

— SOUL2SOUL (@SOUL2SOULJMJ) August 21, 2020
#CatholicTwitter #charity pic.twitter.com/2M3j830yV1

— rico ن (@ricosuave14) August 27, 2020
Lord Jesus Christ, we pray that You would cover all of us with Your love and Your Most Precious Blood. Surround all of us with Your heavenly Angels, Saints, & the mantle of Our Blessed Mother & the cloak of St. Joseph. Thank You, Lord Jesus Christ. Amen. #pray #CatholicTwitter pic.twitter.com/TxndhWd7uW

— Father Josh Johnson (@frjoshjohnson) August 27, 2020