Pro-Life This Week – August 21, 2020
Week in Review – Our Faith is under attack in our streets and in our classrooms.
This week, we endured the Democratic Convention, during which the delegates selected a pro-abortion platform. Statements in the anti-life platform included:
Democrats believe that every woman should be able to access high-quality reproductive health care services, including safe and legal abortion. (stated twice)
Democrats oppose restrictions on medication abortion . . .
Democrats will always protect sexual and reproductive health and rights. We believe that comprehensive health services, including access to reproductive care and abortion services, are vital to the empowerment of women and girls. We will support the repeal of the global gag rule (also known as the Mexico City Policy) and measures like the Helms Amendment, which limit safe access to abortion. We will also restore and expand American contributions to the United Nations Population Fund to help guarantee access to health care for women and children around the world . . .
Of course, the Democrats selected pro-abortion Joe Biden (a self-proclaimed "Catholic" who is fighting for unfettered abortion) and Kamala Harris (who climbed to fame by prosecuting the individuals who brought Planned Parenthood's illegal baby body parts sales to light). American Life League published an article on how Harris went from a state attorney general to vice-presidential nominee in less than four years. You can read it here.
The Middletown Press (New Haven, CT) reported yesterday that "Planned Parenthood has decided to drop its federal lawsuit challenging an Indiana law that will require women to undergo an ultrasound at least 18 hours before having an abortion." The Planned Parenthood capitulation came after the US Supreme Court indicated that the law was okay in light of recent SCOTUS decisions in other abortion-related cases.
Racist Planned Parenthood has always used comprehensive sexuality education to push its agenda and to lure young people into lives of sexual sin. In addition to the moral effects of these programs, they have the real effects of putting millions of dollars into Planned Parenthood's business. Despite these obvious problems, there is even a more sinister side to these CSE programs. To understand that side of CSE, we need to look at the Sexuality Information and Education Council of the United States. This is not a government agency, but a private group founded 1964 by Dr. Mary S. Calderone—medical director at Planned Parenthood Federation of America. SIECUS worked on the national level to develop CSE programs and, in the last few years, the horrible National Sexuality Education Standards.
While all that information is interesting, the reason we are bringing it to your attention today is because SIECUS has recently changed its name. The organization officially renamed to "SIECUS," dropping its former spelled-out title and adding the tagline: Sex Ed for Social Change! The organization's website explains: "While maintaining the belief that sex education is necessary for providing young people with the information they need to ensure their own lifelong sexual health and well-being, SIECUS: Sex Ed for Social Change began asserting that it can also do more than that; sex education has the power to spark large-scale social change. SIECUS is not a single-issue organization because sex ed, as SIECUS envisions it, connects and addresses a variety of social issues. Sex ed sits at the nexus of many social justice movements—from LGBTQ rights and reproductive justice to the #MeToo movement and urgent conversations around consent and healthy relationships."
While Planned Parenthood has recently admitted to being a white supremacist, racist organization, its SIECUS offshoot is now admitting that all this horrendous CSE we have been fighting for decades, is really a mechanism for social change! 2020 has been a strange year and the curtains are being pulled back—revealing the real intentions of some major groups.
The struggle to protect our Christian faith is moving into the open and the battlegrounds are going to be very public and very brutal. Please pray for all involved in protecting the Ten Commandments from the forces of Satan—who is desperate for victories. And please take the peaceful, prayerful actions necessary to protect your children and grandchildren from the agents of social change.
---

ALL in the News – ALL's Statement on Kamala Harris Makes Headlines
This week, ALL president Judie Brown released a statement following the decision of the Austin, TX, city council to transfer funding from the police department to abortion access.
Last week's statement following Joe Biden's announcement of Kamala Harris as his running matecontinues to make its rounds in several articles. The statement has appeared in a Church Militant article and a MRC News Busters article.
ALL executive director Jim Sedlak wrote an article that exposes Planned Parenthood and its employees for practicing racism. This article was re-posted by Life News.
This week, American Life League vice president Hugh Brown was interviewed by political commentator and former presidential candidate Alan Keyes. Hugh and Alan discussed the connection between Planned Parenthood and Kamala Harris. The interview will appear on the show "Let's Talk America with Alan Keyes."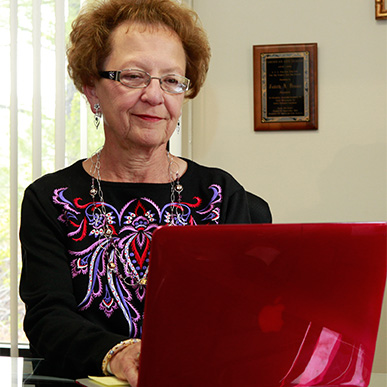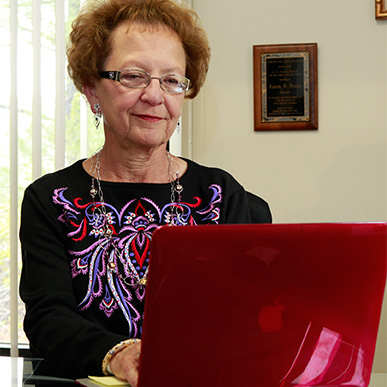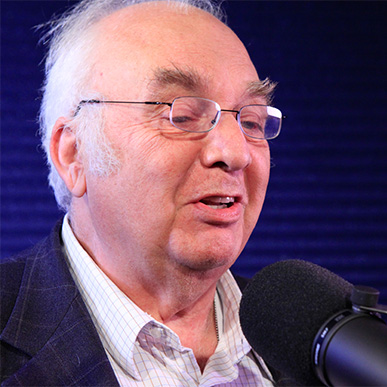 Jim Sedlak's Pro-Life Activism from Creation to Death is a weekly talk-radio program on the Radio Maria USA network. The show can be heard live every Friday at noon (Eastern Time) and is repeated on Saturdays (10 PM).
---

Video of the Week – No Vestige of Morality and Christianity
You won't find a drop of faithful Christianity on the Democratic Party ticket for president of the United States this election year. Hugh Brown appears on Alan Keyes' IAMtv to explain why pro-life advocates need to support LIFE in November.
---

Action Item of the Week – Do you or your children have ruined plans for college or mission trips?
Many colleges are going online this fall and college students may find themselves trapped at home, missing the "college experience," but what Satan has meant for evil, God has meant for good!
Or maybe your missions' trip was canceled because of COVID-19. Good news! There is a missions trip right here in the US that is not shrinking back from a pandemic but charging forward!
There are Christian, college-age warriors fighting to end one of the greatest crimes against humanity in American history. They have come together, living in community, in San Francisco. They are exposing the evil deeds of darkness at UCSF!
The University of California San Francisco (UCSF) is harvesting baby organs for gruesome medical experiments. The babies are healthy, 18 to 24 weeks old and harvested one of two ways— either they are dismembered alive or born via medical induction, often alive.
We can stop this; you can stop this. If not you, who will stand in the gap for these babies?
Are you pro-life? Are you Christian?
Do you want to make history by stopping this injustice? Join us; spaces are limited, full information here.
This is a God-given opportunity to continue your college education by doing your classes online while being a part of a Christian Missions House. The Society is offering an all-inclusive package to serve God and do school and qualifies for college intern credits with a non-profit.
You get free housing, food, local transportation AND a $300 per month stipend!
Need a break from being quarantined at your parents' house?
Don't miss this opportunity to do it all—school and saving babies through direct action!
Is God calling you?
Get all the details here:
SURVIVORS OF THE ABORTION HOLOCAUSTP.O. Box 52708, Riverside, CA 92517 | 951-750-1114 | www.Survivors.LA
---

Pro-life Social Media – Planned Parenthood's disdain for rich white men is all a farce
Planned Parenthood's obsession with skin color is a clear indicator that the largest abortion organization in the US is racist. For example, white men are getting in the way of women's "reproductive decisions." Therefore, they ought to remove themselves from the table.
Guess who'd be hurt by "defunding" Planned Parenthood? It's not the old, rich, white men attacking PP. https://t.co/CyDIuf5qig #IStandWithPP pic.twitter.com/gNjLC1EToc

— Planned Parenthood Action – Text WeDecide to 22422 (@PPact) February 12, 2017
"I think we just don't know how white men specifically will respond to having a woman in charge." —@aminatou https://t.co/PBPBGFOPbN

— Planned Parenthood Action – Text WeDecide to 22422 (@PPact) August 10, 2016
"We got to where we are because men, specifically white men, have been afforded a disproportionate share of power." –@rtraister https://t.co/0bfgH8XVD6 #MeToo pic.twitter.com/3H4mHGoYtC

— Planned Parenthood Action – Text WeDecide to 22422 (@PPact) December 12, 2017
Planned Parenthood doesn't like white men in power, apparently. It chose a black woman to be its president—for now. Thirteen of its fifteen highest paid CEOs are women. So where is Planned Parenthood throwing all of its political weight this election year?
Don't worry @realDonaldTrump, we're going to #FindSomethingNew in November: https://t.co/XipwF2kun8

— Planned Parenthood Action – Text WeDecide to 22422 (@PPact) July 14, 2020
Wait . . . who?!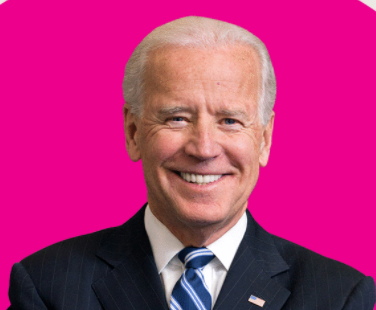 Its "right choice" is a white man.
Let's face it. Planned Parenthood and its policy pushers are phonies, using race to advance its agenda of unlimited abortion and contraception. It doesn't matter one iota if white men are making decisions for women, as long as those white men are putting money in Planned Parenthood's pockets.