Pro-Life This Week – August 6, 2021
Week in Review – Report Shows HHS Gave Nearly $3 Million to Harvest Fetal Organs; Missouri Under Pressure to Defund PP
On Tuesday of this week, Judicial Watch and The Center for Medical Progress (CMP) released a report showing that the US Department of Health and Human Services gave nearly $3 million in federal funds to the University of Pittsburgh for human fetal tissue research.
Judicial Watch reports they have received 252 pages of new documents from the HHS as part of the ongoing Freedom of Information Act lawsuit between CMP and the HHS.
Fox News reports the documents reveal that the University of Pittsburgh requested millions from the HHS to "develop a pipeline" which would funnel human fetal tissue and organs between six and 42 weeks gestation to researchers.
The same Fox News article reports that in 2015 the University of Pittsburgh claimed it had been "collecting fetal tissue for over 10 years … includ[ing] liver, heart, gonads, legs, brain, genitourinary tissues including kidneys, ureters and bladders."
Not only that, but the university had been intentionally going after minority pre-born children, claiming it was to better understand kidney disease in minorities.
Judicial Watch reports the University of Pittsburgh requested more than $3.2 million in funding over five years and that, so far, the HHS has funded at least $2.7 million to the university.
This Wednesday, pro-life advocates gathered at the Missouri State Capitol to urge state lawmakers to defund abortion giant, Planned Parenthood. In Missouri, there is only one Planned Parenthood facility left.
Pro-life advocates, including Missouri Right to Life executive director Susan Klein, gathered before a state senate panel. The panel, the Senate Interim Medicaid Accountability and Taxpayer Protection Committee, was formed to investigate taxpayer medical funding.
Klein appeared before the panel and is quoted as saying:
"We do not want our tax dollars to pay for abortion service, we're looking to you to defund Planned Parenthood."
There has been hefty pushback from pro-abortion activists claiming that defunding Planned Parenthood would affect minority women and that taking away funding from PP would deny women healthcare. However, PP has made it clear time and time again that they are an abortion provider, with most PP locations not even offering basic women's heath care such as mammograms.
---
ALL in the News – MBW Announces Latest Monthly Prayer Intention; Judie Brown's Commentary Featured as an Op-Ed
This week, the Marian Blue Wave sent out its prayer intention for August. The program asked its thousands of prayer partners to pray specifically for the closure of the four mega-Planned Parenthood facilities in Illinois.
Every Friday afternoon, the American Life League social media team, Dwain Currier and Katie Brown, host the Friday Live Show on Instagram Live. The show regularly discusses current events and provides young adults a platform where they can have their culture of life questions answered. Replays of the show can be found on Facebook.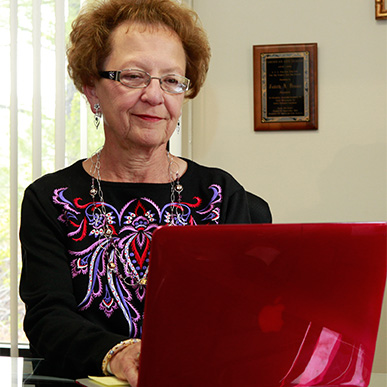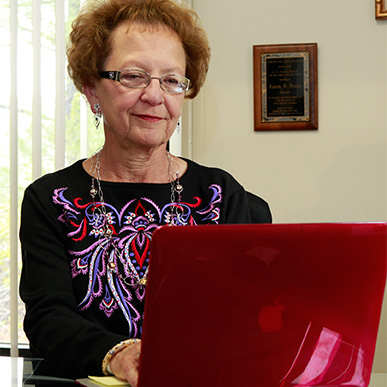 Twice a week, Judie Brown's commentaries are distributed to an expansive media list. The list contains over 100 media outlets such as Fox News, The Federalist, Breitbart, and The Daily Caller, among others. Judie's Tuesday commentary, The Trouble with Doctor Anthony Fauci, was featured on the front page of ALL.org and was reprinted as an Op-Ed by CNS News. Each commentary is also featured as a part of Judie's recurring column on Renew America.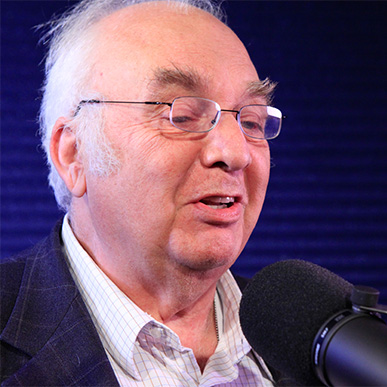 Jim Sedlak's Pro-Life Activism from Creation to Death is a weekly talk-radio program on the Radio Maria USA network. The show can be heard live every Friday at noon (Eastern Time) and is repeated on Saturdays (10 PM). Each show features an update on what is happening in the pro-life world, and frequently quests will appear on the show to provide firsthand updates and experiences.
---
Video of the Week – They Called it 'Progress'
This week FoxNews.com reported:
The Department of Health and Human Services (HHS) has funneled at least $2.7 million into a University of Pittsburgh (Pitt) project that utilizes a tissue bank with organs from aborted fetuses, according to a release from Judicial Watch Tuesday.
Hundreds of pages of public records requests, which detail Pitt's interest in harvesting fetal organs for a project known as the GenitoUrinary Development Molecular Anatomy Project, or GUDMAP. More money was requested by the university but it's unclear exactly how much it received.

The ghouls dissecting dead, preborn babies aren't just crawling out from under the rocks of Planned Parenthood. They hide out at state universities as well. If harvesting the organs of aborted children is necessary for progress, let's look briefly at recent history of dehumanization for the sake of advancing civilization.
---
Action Item of the Week – Pray for the Closure of the Four Mega-Planned Parenthood Facilities in Illinois!
During the month of August, join the Marian Blue Wave as we pray for the closure of the four mega-Planned Parenthood facilities in the state of Illinois.
A mega-facility is any that is more than 10,000 square feet. There are 34 mega-facilities in the US, with Illinois having four of them. The facilities are located in Aurora, Flossmoor, Fairview Heights, and Waukegan.
Join the Marian Blue Wave in praying a Rosary once a week for the closure of these four facilities, along with the other Marian Blue Wave intentions.
The Marian Blue Wave intentions are for an end to all abortion, for the closure of all Planned Parenthood and abortion facilities in the US, and for protection of our Lord in the Eucharist.
Join the thousands of Catholics around the world who have already committed to this incredible initiative by signing up HERE! Or call (540) 659-4171 and ask to join the Marian Blue Wave list.
Once you sign up, you join the thousands of other Prayer Partners on our exclusive MBW map (check it out HERE!). This map shows in real time the people actively praying for an end to Planned Parenthood and abortion.
---
Pro-life Social Media – Artists Make Art From Ultrasounds
Have you ever brought home sonogram pictures and thought about what to do with them after you've shown them to everyone you know?
Sonogram images are "cooked" onto thermal paper using a tiny printer head acting as a heat gun, much like grocery store receipt paper. If you were to leave your ultrasound images in the car all afternoon, you would be sad to discover your precious preborn images have turned completely black.
That makes original ultrasound images vulnerable to time and temperature, but several artists on Instagram have discovered creative ways of preserving baby's first photos.
Watercolor:
Pendants:
Ink:
Embroidery:
While many of these creations are commissioned as keepsakes, many of them memorialize preborn lives that ended too soon.