Pro-Life This Week – July 23, 2021
Week in Review – The Supreme Court Dobbs case is getting attention
This week, there seems to be growing excitement within the pro-life community concerning the abortion-related case, Dobbs v. Jackson Women's Health Organization (Dobbs). Much of that enthusiasm has been generated by a brief filed this week by Mississippi Attorney General Lynn Fitch. In his brief, Fitch argues that both the Roe v. Wade (1973) and Casey v. Planned Parenthood (1992) decisions are outdated and both should be vacated and the decisions on whether or not a preborn human being can be intentionally killed should be left to the states.
While this argument may sound appealing to some, those of us who know the humanity of the preborn child from his creation ("fertilization"—Stage #1a of the Carnegie Stages of sexual reproduction) understand that any Supreme Court decision that does not protect every preborn child would be as wrong as the original Roe decision 48+ years ago.
While Fitch clearly argues that there is no right to abortion in the United States Constitution, he fails to assert the personhood of the preborn child. He argues, rather, that state legislatures should be allowed to make decisions on whether or not abortion would be allowed by law in their state.
Such a decision by the Supreme Court would NOT be a pro-life victory. It would simply move the decision to 50 separate state legislatures that would decide the ability of a preborn child to live based on the last election in that state. State laws, just like federal laws, could be changed and would depend on the political shrewdness of individual political leaders.
As we are living through the country's transition from an administration that valued the lives of preborn children to one that is seeking to kill as many of them as possible, we are all becoming keenly aware of the turmoil that is caused by leaving such life-and-death decisions to elected officials. It is 2021; we have all seen the ultrasound pictures. We all know the humanity of the preborn child. Those favoring abortion don't even bother anymore arguing that the abortion kills a baby. They just say their mother has a "right" to have them killed.
Over the course of the next two to three months, there will be many more briefs filed with the Supreme Court by individuals and organizations representing all facets of American life.
As pro-life Americans who have suffered through 48 years of the deaths of over 63 million preborn children by abortion, we must be vigilant and not embrace arguments and theories that will lead to the death of millions more.
We are being presented with the opportunity to change things in America. Let us make it clear that we will not leave a single baby behind—that our task is to protect every baby every time and that a single abortion is one too many.
It is anticipated that the Supreme Court decision on Dobbs will not be announced until mid-2022.
Let us seize the battle. Let us put on the full armor of God and spend the next 11 months in intense prayer and action. Let us not be satisfied with some political compromise that lets individual states decide if preborn babies are safe in their states.
When we go to public rallies, let us not hold signs that indicate we want Roe overturned. Let us, instead, insist that abortion kills a human being—that every life is sacred.
As we take on this effort, let us not forget the Benedictine motto taught to us by Joe Scheidler—Ora et Labora—prayer and work. That is how this battle will be won.
---
ALL in the News – STOPP Report Shows Planned Parenthood's Push for Humanism; MBW Victory in Tucson, AZ 
On Wednesday of this week, the semi-monthly STOPP Report was sent to a list of thousands of pro-life activists and readers. The STOPP Report highlighted how Planned Parenthood seeks to further Humanism. It was also reported this week that a Planned Parenthood facility in Tucson, AZ, has been closed.
This week, the Marian Blue Wave sent out another special update. The team received word this week that Planned Parenthood's Southern Arizona Regional Health Center on N. Wyatt Drive in Tucson, Arizona, has quietly "closed until further notice." There are 19 Marian Blue Wave prayer partners in the southern Arizona area, with 12 of them located in Tucson itself. There are 28 additional prayer partners in areas north of Tucson (most located around Phoenix). All these 47 individuals (see map) and their families/churches are praying a Rosary a week for the closure of all Planned Parenthood facilities across the country.
Every Friday afternoon, the American Life League social media team, Dwain Currier and Katie Brown, host the Friday Live Show on Instagram Live. The show regularly discusses current events and provides young adults a platform where they can have their culture of life questions answered. Replays of the show can be found on Facebook.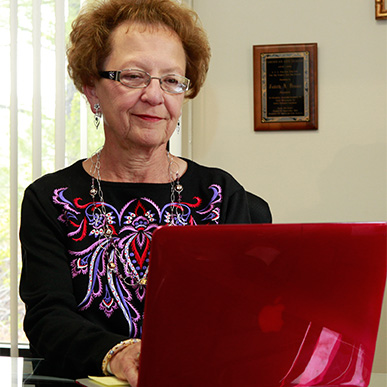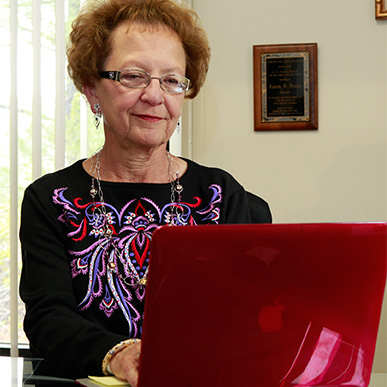 Twice a week, Judie Brown's commentaries are distributed to an expansive media list. The list contains over 100 media outlets such as Fox News, The Federalist, Breitbart, and The Daily Caller, among others. Judie's Tuesday commentary, If Aborted Babies Had Voices, was featured on the front page of ALL.org. Each commentary is also featured as a part of Judie's recurring column on Renew America.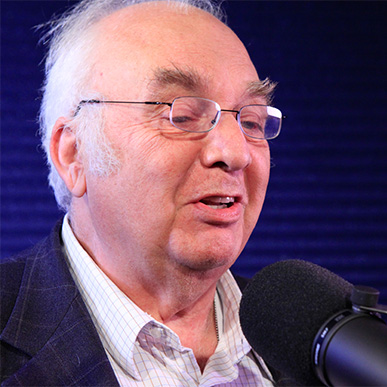 Jim Sedlak's Pro-Life Activism from Creation to Death is a weekly talk-radio program on the Radio Maria USA network. The show can be heard live every Friday at noon (Eastern Time) and is repeated on Saturdays (10 PM). Each show features an update on what is happening in the pro-life world, and frequently quests will appear on the show to provide first hand updates and experiences. 
---
Video of the Week – The Evil of Contraception, 54 Years Later
Fifty-four years ago, on July 25th, Pope Paul VI gave us Humanae Vitae, the encyclical condemning all forms of birth control. Katie explains four of the pope's predictions that have come true because of the widespread acceptance of contraception.
---
Action Item of the Week – Mark your calendar now for a Supreme Court rally—October 2, 2021    
In response to the Supreme Court deciding to hear Dobbs, Stanton Public Policy Center/Purple Sash Revolution is organizing a massive prayer and worship rally at the Supreme Court on Saturday, October 2, from 2-4 PM. This is the weekend before the Supreme Court begins their new session.
Stanton Public Policy Center is a women's advocacy and educational group that works on topics of human rights and justice which empower and inspire women. It is affiliated under the umbrella of Stanton International with Stanton Healthcare, which has life-affirming women's health clinics in America and internationally and is committed to ending abortion.
Stanton is convinced through prayer we can see God shape history and end abortion violence!
The prayer gathering is also important for strategic reasons. A large public pro-life event will help us frame and define the national conversation on Dobbs. When we do side-by-side events with pro-choice demonstrators, the majority of press and attention goes to them. This would not happen with a stand-alone pro-life event. Instead, the attention would be focused on our compelling and hope-filled message – right from the start of the national conversation on Dobbs.
Because we don't know when the oral arguments will be set, it is imperative that we energize and engage the pro-life movement early on. And by praying together over Dobbs, we are reconnecting with our faith roots and the critical importance of building deep relationships with the faith community in ending abortion.
Purple Sash Revolution is already working with the Supreme Court and U.S. Capitol Police – with whom we have great relationships. We have secured a sound system, scheduled worship bands, and have commitments from a number of national Christian, pro-life and political leaders to be involved.
---
Pro-life Social Media – How about complain on Twitter to your 2500 followers?
To be denied Holy Communion is a serious matter. It means you've separated yourself from God's graces. In order to restore one's self into communion with the Catholic Church and her sacraments, what should one do? Go to confession? Meet with your local bishop?
How about complain on Twitter to your 2500 followers?
I was denied communion last night by the Catholic bishop here in Las Cruces and based on my political office. My new parish priest has indicated he will do the same after the last was run off. Please pray for church authorities as Catholicism transitions under Pope Francis.

— Sen. Joe Cervantes (@SenJoeCervantes) July 17, 2021
A story in the National Catholic Register reports that the Diocese of Las Cruces did everything to keep the matter private.
"[The director of communications for the diocese] explained that both Cervantes' pastor and local ordinary tried to contact him several times previously regarding his support for an abortion bill, warning him he should not receive Communion."
Note to apostates: Don't ignore your bishop when he's calling you!
Faithful Catholics on Twitter showed incredible charity toward Cervantes.
It wasn't because of your political office. It was because you publicly profess and advocate for something which the church holds to be gravely sinful, thus leading others to sin. To receive communion in that state would be gravely harmful to your eternal soul.

— Ethan🩸 (@ethan_ruffing) July 18, 2021
When you chose to be pro-choice you are going against the basic tenants of being Catholic- sanctity of life. Every Catholic fully understands this. If you are going against the Church they have a moral right to deny you communion. I pray more priests have the strength to do this!

— calliecakes (@calliecakes1) July 20, 2021
He is actually protecting you from your own poor judgment. If you take communion unworthily you will be found guilty before God.

— ✝️ (@SamanthaAsiaLo1) July 18, 2021
Are you openly pro abortion … if so I am pleased to see a Catholic Bishop acting like a Catholic Bishop .. makes my little Catholic heart smile

— CatholicCat (@CatholicCat8) July 18, 2021
We need more holy bishops who recognize the legitimacy and necessity of Canon 915.
They have NO RIGHT to deny you communion/Eucharist. You are not excommunicated, the Bishop has NO authority to deny you communion. Only the holy father can decide on excommunication

— Alejandro Villegas (@thecorpmex) July 18, 2021
Two different matters. However, not only does a bishop have authority to deny the reception of Communion, so does a priest.
Yes actually priests have the right to deny communion.

This right has always existed until modern entitled people wanta to belong to religions without wanting to actually embrace them properly

— Christiancore ♡ (@floralbibleOO) July 18, 2021
Cite canon law please.

— Alejandro Villegas (@thecorpmex) July 20, 2021
CANON 915!!
Those who have been excommunicated or interdicted after the imposition or declaration of the penalty and others obstinately persevering in manifest grave sin are not to be admitted to holy communion.
Denying Communion is not exclusive to the Holy Father.
I'm sorry your bishop tried to save you from damning yourself to Hell. https://t.co/yLYTTMoUea

— Emily Zanotti (@emzanotti) July 18, 2021
Your transition from abortion-violence advocacy to anti-abortion-violence advocacy is going to have to be a crucial step toward full reconciliation.

— American Life League (@AmerLifeLeague) July 19, 2021