Pro-Life This Week – May 21, 2021
Week in Review – 21 state attorneys general oppose proposed Title X rules
In last week's Action Item, we asked you to make an official comment on the Biden administration's efforts to do away with the pro-life Title X Protect Life Rule and use Title X to fund abortionists. The comment period ended this past Monday (May 17). The government reports it received a total of 163,424 comments. Although every one of these comments is important, and must be reviewed by the government, there was an extensive comment sent by state attorneys general that was extremely relevant.
A 10-page, 6,000 word comment was sent to Department of Health and Human Services Secretary Xavier Becerra by attorneys general of 21 states (AL, AK, AR, AZ, FL, GA, ID, IN, KS, KY, LA, MS, MO, MT, NE, OK, OH, SC, TN, TX, and WV) documenting not only why the new proposed rules were a bad idea, but that they are actually illegal!
The attorneys general pointed out that the original bill passed by Congress authorizing the creation of Title X clearly prohibited any connection with abortion. They emphasized this in many ways, one of which was to quote the Congressional Record regarding a statement made by Title X's principal sponsor, Congressman John D. Dingell, when he offered an amendment to his own bill. The congressman explained:
Mr. Speaker, I support the legislation before this body. I set forth in my extended remarks the reasons why I offered the amendment which prohibited abortion as a method of family planning.… With the "prohibition of abortion" amendment—title X, section 1008—the committee members clearly intend that abortion is not to be encouraged or promoted in any way through this legislation. Programs which include abortion as a method of family planning are not eligible for funds allocated through this act.
The attorneys general also made the specific points that according to the original bill and current law: "First, and contrary to the Proposed Rule, Title X funds must not be used at facilities that make abortion referrals;" and "Second, and also contrary to the Proposed Rule, Title X funds cannot be used to support a family-planning program that is located in an abortion-providing facility."
To understand all of the problems identified by the attorneys general with the Biden-proposed change to the Title X rules, please read the entire 10-page comment.
If you live in one of the states whose attorney general signed the comment, please be sure to thank them for defending the preborn from yet another government attack.
On a final note, please understand that while American Life League is opposed to the new proposed Title X rules, we are also opposed to the entire Title X program. In 1997, ALL published Volume IV of American Life League's Life Guideseries, The Facts About Title X: The Six Billion Dollar Scam, which was written by Judie Brown, Robert G. Marshall, Jim Sedlak, and John Cavanaugh-O'Keefe. It examined the federal government's family planning program, with documented evidence showing how an increase in "family planning" spending has been paralleled by an increase in teenage sex, abortion, divorce, and child abuse.
---
ALL in the News – ALL in the News – Judie Brown Condemns Mississippi Law 
This week, American Life League president Judie Brown released a statement condemning the Mississippi abortion restriction law that is to be heard by the Supreme Court. This law seeks to ban abortions after 15 weeks of pregnancy. American Life League does not see this law as a victory of any kind, as it has exceptions and still allows for the killing of preborn children before 15 weeks.
On Wednesday, the bi-weekly STOPP report was sent out to a list of thousands of readers. The headline story details the news that Planned Parenthood is suing the city of Lubbock, Texas. This comes after the citizens of Lubbock took to the polls declaring their city a "Sanctuary for the Unborn." Lubbock has one Planned Parenthood facility.
Every Friday afternoon, the American Life League social media team, Dwain Currier and Katie Brown, host the Friday Live Show on Instagram Live. The show regularly discusses current events and provides young adults a platform where they can have their culture of life questions answered. Replays of the show can be found on Facebook.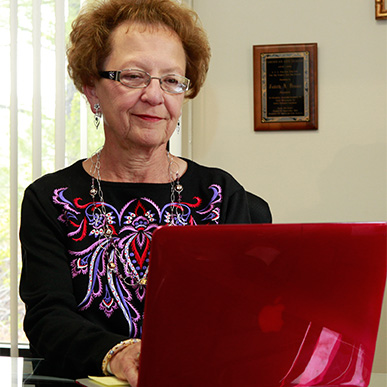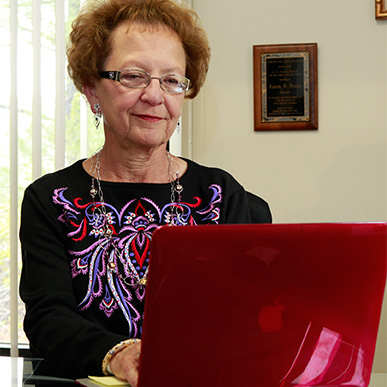 Twice a week, Judie Brown's commentaries are distributed to an expansive media list. The list contains over 100 media outlets such as Fox News, The Federalist, Breitbart, and The Daily Caller, among others. Judie's Tuesday commentary, Unity or Division, Christ or Satan, was featured on the front page of ALL.org. It was also reprinted as guest commentary on CNS News. Each commentary is also featured as a part of Judie's recurring column on Renew America.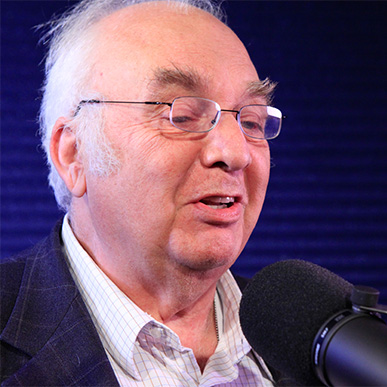 ---
Video of the Week – Why It's Important to Date Pro-Life
Katie Brown gives us a few reasons why single, pro-life advocates looking to marry ought to find people with the same principles.
---
Action Item of the Week – New strategy evolving in pro-life bills
There is a new strategy coming about in pro-life bills that is worth your time to investigate, educate yourself, and plan on activating in your community.
The strategy is initially being called "public enforcement" by private citizens.
In the last few weeks, the strategy has been implemented twice in the state of Texas.
The first was in Lubbock, where citizens passed a local ordinance prohibiting abortion within the city limits. The ordinance specifically says that the abortion ban will not be enforced by local law enforcement until such time as the Supreme Court changes its Roe v. Wade and/or its Planned Parenthood v. Casey decisions. However, the ordinance gives (in Section E) private citizens the right to sue the abortionist or any person or group that helped the abortion take place within the city limits.
Specifically, the ordinance allows the close relatives of the aborted baby (mother, father, grandparents, siblings, and half-siblings) to file one or more civil lawsuits against those who brought about the abortion.
Although Planned Parenthood has filed a lawsuit against the ordinance, it has shut down all abortions at its Lubbock office for fear of the lawsuits.
A second example from Texas comes from the Texas Tribune report of the signing by the governor of Senate Bill 8, which, according to the report, "was a top priority for Republican lawmakers, nearly all of whom signed on as an author or sponsor of the measure." The bill bans abortions after a fetal heartbeat has been detected. It includes cases where the woman was impregnated because of rape or incest. There is an exception for medical emergencies.
As the newspaper article states: "Instead of having the government enforce the law, (Section 171.208 of) the bill turns the reins over to private citizens—who are newly empowered to sue abortion providers or anyone who helps someone get an abortion after a fetal heartbeat has been detected. The person would not have to be connected to someone who had an abortion or to a provider to sue."
Clearly, these are both new ways to try and stop abortions. Both the Lubbock ordinance and the state bill will certainly go through legal challenges.
We are recommending that prolife organizations and individuals across the country become familiar with these laws and try to get similar laws, which legalize "public enforcement," passed all over the country. If the politicians refuse to shut down the baby killing in America, the least they can do is give private citizens the right to sue to protect their fellow human beings.
---
Pro-life Social Media – Planned Parenthood Doesn't Accept Election Results
In early May, Lubbock, Texas, became the largest city in the United States to designate itself a "sanctuary city" for preborn people. The Lubbock city ordinance states:
"abortion at all times and at all stages of pregnancy is declared to be an act of murder. It shall be unlawful for any person to precure or perform an abortion of any type and at any stage of pregnancy in the City of Lubbock, Texas."

The Wednesday Stopp Report explains further:
"Because of the US Supreme Court Roe .v Wade and Planned Parenthood v. Casey decisions, law enforcement in Lubbock cannot begin arresting people committing abortions in the city. In fact, the ordinance says that no legal action will be taken until SCOTUS makes changes to those two decisions."
As predicted, Planned Parenthood and the ACLU began salivating over a lawsuit.
The city of Lubbock, TX thinks it can ban abortion and defy nearly 50 years of Supreme Court precedent. They're wrong — and we'll see them in court. pic.twitter.com/10gMoGtX4O

— Planned Parenthood (@PPFA) May 18, 2021
Funny thing, that "precedent." Prior to the Roe v. Wade and Doe v. Bolton decisions, preborn children were recognized as persons in criminal, property rights, and tort law.
It's incredible to see an organization so giddy to murder more babies. And, the old "my body, my choice" argument of the left is dead. #maskup

— Tubbs McGee (@mcgee_tubbs) May 18, 2021
Killing babies is barbaric – doing it for money is atrocious.

— DelrayAve (@DelrayAvener) May 18, 2021
It's also very, very evil. Funny how the racist organization claims to be about democracy.
This is a democracy and every vote must be counted. Take action to make sure your voice is heard: https://t.co/5N5JE86KtW #CountEveryVote pic.twitter.com/TsRn4P05oN

— Planned Parenthood Action (@PPact) November 5, 2020
Sixty-two percent of Lubbock County voters chose to be a sanctuary city. Planned Parenthood doesn't respect statistics it doesn't like, so it wants to overturn Lubbock's election. Isn't overturning elections supposed to be a threat to our Democracy?
Planned Parenthood is suing the City of Lubbock over the Sanctuary City thing. The first line of the lawsuit says "The Constitution of the United States guarantees the right to have an abortion". What? Where?

— Sneakers1957, Bachelor of Science (@sneakers1957) May 18, 2021
Look closer. It's in the penumbras formed by emanations, apparently.

Planned Parenthood—violent, racist, and galactic level hypocrisy.