Pro-Life This Week – April 9, 2021
Week in Review – A call to Catholics and legislation in Congress and the states
As we fight for the life of every human being created by God, we are increasingly in need of spiritual strengthening. Our entire culture seems to be on a downhill slide to hell. We have just finished Holy Week and the celebration of Christ's Resurrection on Easter, a happening that should embolden us to stand strong for the truth. On Holy Thursday, as the Church prepared to commemorate the Last Supper, Bishop Thomas J. Olmsted of the diocese of Phoenix released a document concerning the institution of the Eucharist by Jesus at the Last Supper. The bishop opens the document with these words:
"I wish to speak to you about the most important and central teaching of our faith. What I share is 'not too high for you.' It is not theology that is only meant for theologians and priests. This concerns the most important reality of our lives – the saving presence of our Lord. This is not a teaching that can be dumbed down or over simplified. This is a truth that we need to be clear and certain about. Be bold, then! Take up and read, drink in the truth, discuss and share it with others and allow Jesus, truly present in the Eucharist, to conform you further to Himself and fulfill the deepest longings of your heart."
We invite all of you to read the full document here.
Congress was on a break for the last couple of weeks, so there were no critical votes. Both houses return next week. We remind you that the Equal Rights Amendment (ERA) and the Equality Act have both passed the House of Representatives and are awaiting votes in the Senate. Both of these acts, if passed and signed into law, would be deadly for preborn babies. Please continue pressure on your senators to vote NO.
While Congress is trying to prevent the Democratic Party from steamrolling pro-abortion bills through both houses, there is an increasing level of anti-abortion activity in the states. NBC NEWS took note of all the activity in a recent article, Report details wave of state legislative attempts to restrict abortion in 2021. The article cites a report from Planned Parenthood—State Abortion Restriction Trend Report. PP's report compared anti-abortion legislation by states in the first 75 days of 2021 as compared to the first 75 days of 2019. PP concluded that, in 2021, as compared to the same time in 2019:
Medication abortion restrictions and bans have tripled;
Anti-abortion constitutional amendments have more than tripled;
Twelve abortion restrictions have been enacted this year, compared with only one this time in 2019.
Of course, Planned Parenthood is busy in courts across the country challenging most of these restrictions.
NBC NEWS talked with Nancy Northup, president and CEO of the Center for Reproductive Rights, the nonprofit organization that filed the lawsuit against South Carolina's ban, and she told them that anti-abortion bills have become "more extreme." She explained: "We used to see more backhanded laws that forced clinics to shut down through impossible regulations. … But now politicians have dropped the smokescreen and are very open about their goal of banning abortion."Pro-life activists are already heavily involved in most of these state initiatives. We encourage our readers to get involved in their state activities and push for state legislation that does not contain any exceptions. As states are more inclined to pass bills protecting their preborn children, it is imperative that the bills are written to try to save every baby, every time.
---
ALL in the News – Judie Brown Weekly Commentary Featured in CNS News
This week, American Life League president Judie Brown was featured in an article appearing on CNS News. The article was centered on Judie's Tuesday commentary, which discussed assisted suicide and how it furthers the culture of death and disrespect for human life.
Every Friday afternoon, the American Life League social media team, Dwain Currier and Katie Brown, host the Friday Live Show on Instagram Live. The show regularly discusses current events and provides young adults a platform where they can have their culture of life questions answered. Replays of the show can be found on Facebook.
This week, American Life League vice president Hugh Brown was featured on Alan Keyes's segment on IAMTV. Hugh and Alan regularly discuss the state of the Church and the state of the culture in the United States. The full interview will appear on the show "Let's Talk America with Alan Keyes". Clips of the show can be found on ALL's Facebook page.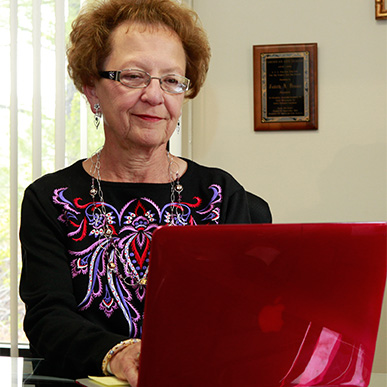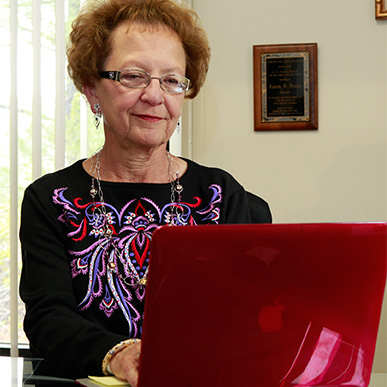 Twice a week, Judie Brown's commentaries are distributed to an expansive media list. The list contains over 100 media outlets such as Fox News, The Federalist, Breitbart, and The Daily Caller, among others. Judie's Tuesday commentary, Assisting a Suicide, was featured on the front page of ALL.org. Each commentary is also featured as a part of Judie's recurring column on Renew America.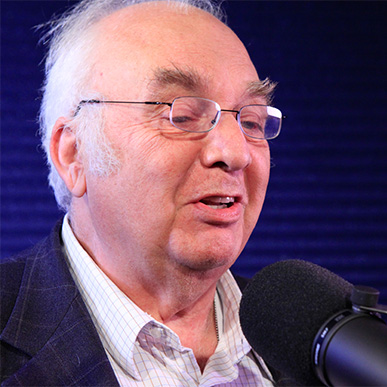 ---
Video of the Week – Four Predictions from the 1960s That Came True
Planned Parenthood continues its decline, Catholics for Choice goes from heretical to just plain weird, and Katie explains how the contraceptive culture has wreaked havoc on humanity.
---
Action Item of the Week – April is Child Abuse Prevention Month
Clearly, the abuse of children is a major problem and should be addressed seriously and throughout the year.
To bring the matter to the forefront, the Department of Health and Human Services sponsors National Child Abuse Prevention Month every April. HHS says National Child Abuse Prevention Month recognizes the importance of families and communities working together to strengthen families to prevent child abuse and neglect. Through this collaboration, prevention services and supports help protect children and produce thriving families.
This certainly is a worthwhile and needed effort. However, in looking over all of the resources and available material on the HHS website, there is a glaring omission.
Nowhere does it discuss what some call "the ultimate child abuse"—abortion.
Can't you just hear the groans and see the eyes rolling of those who just want pro-lifers to go away?
But, you can't deny the fact that abortion is the ultimate child abuse.
Our friends at Heritage House '76 have a sticker with just that message; so does prolifebumpersticker.com.
Your assignment for this month, if you choose to accept it, is to talk with people in your community and help them understand that abortion is the ultimate child abuse.
---
Pro-life Social Media – The uterus has one function—growing a new baby.
The uterus has one function—growing a new baby. This makes the uterus the only human organ designed for the benefit of another human being. While radical feminists claim they can do what they want with it, there's literally no other use for it. Sara Haines, guest-hosting on ABC's The View, described her uterus as seeming to be "open for business." A clip of her comments went viral on Twitter:
Sara to Meghan McCain: "I don't understand how the most private thing in my body – my uterus – seems to be open for business when it is convenient politically." #TheView 🔥 pic.twitter.com/RpMD2sLp0F

— The Chat (@LiveOnTheChat) April 7, 2021
Abortion cheerleaders accuse pro-life advocates of being obsessed with fetuses, unaware of their own obsession with the uterus. To them, nascent human life is disposable, biological tissue.
Considering the only organ that can be occupied by another human being for 9+ months, @sarahaines, it's quite literally the least private thing about your body. Your euphemistic justification for killing babies is weak. https://t.co/vTL0absBVv

— Allie Beth Stuckey (@conservmillen) April 7, 2021
It's not your uterus anyone cares about. It's the tiny human inside of it. https://t.co/buYx84hEEv

— Sara Gonzales (@SaraGonzalesTX) April 7, 2021
It isn't always convenient to speak up for those who cannot speak for themselves but we should. It's not about convenience, it's about justice. https://t.co/kGslAxaP2k

— Elisha (@ElishaKrauss) April 7, 2021
Has nothing to do with her body. It has to do with ripping another body from inside her in pieces.

— Mike Stapley (@MikeStapley4) April 7, 2021
Absolutely groundbreaking y'all, another liberal daytime talk show host is taking a stand about the right to kill babies. Three fire emojis! https://t.co/lHCnfgWx9x

— Emily Domenech (@ehdomenech) April 7, 2021