Pro-Life This Week – March 26, 2021
Week in Review – New Teen Pregnancy/Abortion Data; John Paul II and "Brain Death"
The Guttmacher Institute, a research arm of the pro-abortion community, released a report this month called Pregnancies, Births and Abortions in the United States, 1973–2017: National and State Trends by Age. Pro-lifers are aware of the declining annual number of abortions in the country. This report looks at abortions by age and concludes that the abortion rates among teens and those under age 25 are declining, while the rates among older women show increases.
First, Guttmacher points out that fewer young women are getting pregnant. Specifically, the Guttmacher report says: "In 2017, pregnancy rates for women aged 24 or younger reached their lowest recorded levels. These rates continue a longstanding decline in pregnancy rates among people aged 24 or younger, which started in the late 1980s. In 2017, there were 14 pregnancies per 1,000 women aged 15–17 (down from a peak of 75 in 1989), 57 pregnancies per 1,000 women aged 18–19 (from a peak of 175 in 1991) and 111 pregnancies per 1,000 women aged 20–24 (from a peak of 202 in 1990)."
In Guttmacher's APPENDIX TABLES 2 & 4, we find that, in 1988, there were 2,499,820 pregnancies among mothers under the age of 25, and that 931,200 (37 percent) of those young mothers killed (aborted) their preborn children. In 2017, the number of pregnancies among that age group was 1,519,070 and that 332,520 (22 percent) of those young mothers (aborted) killed their preborn children.
There are many groups wanting to take credit for the decline in pregnancies and abortions. We believe it is a combination of pro-life education programs (like the Culture of Life Studies Program), more emphasis on helping pregnant teens rather than treating them with scorn, the presence of peaceful pro-lifers outside abortion facilities, and—perhaps most important—the proliferation of pro-life resource centers that are there to help young women through their surprise pregnancies and afterwards.
In our efforts protecting life after birth, we frequently encounter a great deal of misunderstanding concerning "Brain Death." Much of that misunderstanding comes from Catholics who are of the opinion that Pope Saint John Paul II accepted the concept of Brain Death in a talk in the year 2000. Any legitimate arguments that we present that Brain Death is not a real death are met with a simple statement— "Well, the Church approves it." Thanks to Dr. Doyen Nguyen and Dr. Joseph M. Eble, we now have a thoroughly researched document that allows us to counter that misconception.
In an article first published in the March 12, 2021, Homiletic and Pastoral Review magazine, Brain Death: What Catholics Should Know, the authors, Doctors Nguyen and Eble, look specifically at what Pope Saint John Paul II said and explain how his carefully chosen words are being ignored by Catholics today.
Nguyen and Eble present the following key points of Pope Saint John Paul II's address:
(i) article 4: Vital organs which occur singly in the body can be removed only after death, that is from the body of someone who is certainly dead. . . . The death of the person is a single event, consisting in the total disintegration of that unitary and integrated whole that is the personal self. It results from the separation of the life-principle (or soul) from the corporal reality of the person. . . . [It] is an event which no scientific technique or empirical method can identify directly. . . . Once death occurs, certain biological signs inevitably follow . . . [indicative] that a person has indeed died.
(ii) article 5: For some time, certain scientific approaches to ascertaining death have shifted the emphasis from the traditional cardio-respiratory signs to the so-called "neurological" criterion. Specifically, this consists in establishing, according to clearly determined parameters commonly held by the international scientific community, the complete and irreversible cessation of all brain activity. . . . It can be said that the criterion adopted in more recent times for ascertaining the fact of death, namely the complete and irreversible cessation of all brain activity, if rigorously applied, does not seem to conflict with the essential elements of a sound anthropology.
You can see that Pope Saint John Paul II was very careful in choosing his words. He was specifically talking about using a "rigorously applied" definition of brain death as the "complete and irreversible cessation of all brain activity." That definition has long been abandoned by those who are championing Brain Death in the United States today. There are as many as 33 different criteria for declaring Brain Death in the US today, many of which do not even try to measure the presence or lack of brain activity.
This subject is going to make headlines soon, as there are those in the new administration who are trying to change the official Unform Declaration of Death Act (UDDA) to accommodate the new brain death criteria under which almost anyone can be declared Brain Dead. Please read the article, Brain Death: What Catholics Should Know, and start the conversations.
---
ALL in the News – Judie Brown Calls Attention to Unethical COVID Vaccines
This week, American Life League president Judie Brown was featured in an article appearing on WND. The article was centered on Judie's Tuesday commentary that highlighted the document, "State of Conscience To Awaken Conscience". The document seeks to give Catholics a call to arms regarding the unethical COVID-19 vaccines.
Every Friday afternoon, the American Life League social media team, Dwain Currier and Katie Brown, host the Friday Live Show on Instagram Live. The show regularly discusses current events and provides young adults a platform where they can have their culture of life questions answered. Replays of the show can be found on Facebook.
Last week, American Life League vice president Hugh Brown hosted his own segment on IAMTV. During the segment, he interviewed Judie Brown about the state of the Church, Cannon 915, and what Catholics can do to support and encourage their priests and bishops. The full interview will appear on the show, "Let's Talk America with Alan Keyes". Clips of the show can be found on ALL's Facebook page.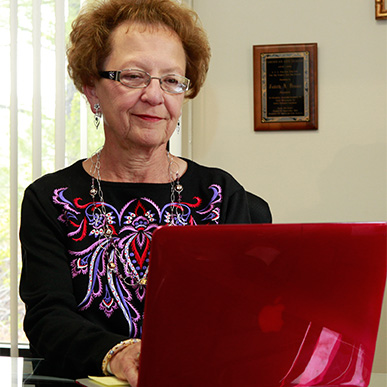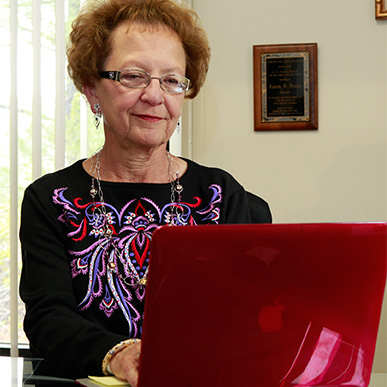 Twice a week, Judie Brown's commentaries are distributed to an expansive media list. The list contains over 100 media outlets such as Fox News, The Federalist, Breitbart, and The Daily Caller, among others. Judie's Tuesday commentary, Aborted Baby Cells and Your Conscience, was featured on the front page of ALL.org. Each commentary is also featured as part of Judie's recurring column on Renew America.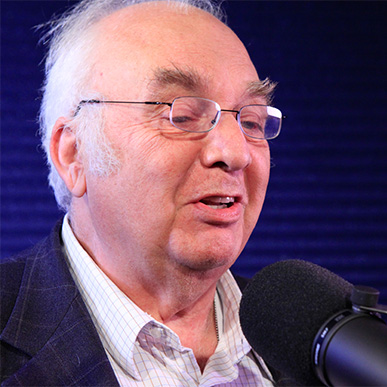 ---
Video of the Week – There once was a time when the pro-life movement was firm in rejecting exceptions to abortion bans.
If a child conceived through violence is named as an exception to an abortion ban, what makes him different from a child conceived through non-violence?
---
Action Item of the Week – More Action Needed to Stop Congress
The action going on in the United States Senate would make even the most die-hard "Fast and Furious" fans call for a time out. It is near impossible to keep up with all this stuff.
Our friend, Tom McClusky, president of March for Life Action, sent us information this week that we will share with you:
"In recent days, pro-abortion Senate Majority Leader, Chuck Schumer from New York, is giving special priority to two radical pieces of legislation: The Equality Act and the unconstitutional extension of the abortion-promoting Equal Rights Amendment (ERA). This means that, at any given time, the misnamed Equal Rights Amendment and/or the Equality Act can be brought to the Senate floor for a vote—completely skipping the normal committee process."
It is urgent that you call your US senators today and tell them to vote NO on these two bills.
The Equality Act
We've previously brought you information on how the so-called Equality Act, or H.R. 5, would require employers to provide abortion coverage in their healthcare packages, override conscience-rights protections for religious institutions, and consequently undo many pro-life protections currently written into law. For a detailed description of the problems with the Equality Acy, read this commentary by Judie Brown.
The ERA
"Since its inception in 1972, the ERA (Equal Rights Amendment to the U.S. Constitution) has been used as a tool to ram pro-abortion legislation through the court systems. For example, the state of New Mexico passed an ERA in the 1970's, which was used in the 1998 state Supreme Court ruling NARAL v. Johnson. The court ruling required New Mexico taxpayers to fund abortions—based solely on the state ERA. Lawsuits in Connecticut and Pennsylvania have used similar arguments to force tax-funded abortions.
"Furthermore, the ERA has long passed its ratification deadline. Congress had originally set a deadline of March 22, 1979, requiring three-fourths approval (38 of the 50 states) for the amendment to be added to the Constitution. When the deadline passed without reaching the required 38 states, Congress voted to extend the deadline to 1982. The pro-abortion lobby failed to meet this deadline as well and has since been pushing to further extend or even remove the deadline.
"Efforts to change the deadline are more of a political tactic than an attempt to provide true equal rights. The Department of Justice, as well as the numerous states that have taken back their ratification of the ERA, have made this political tactic clear. Even the late Justice Ruth Bader Ginsburg said the process needs to start over from scratch—a fact that Nancy Pelosi and Chuck Schumer have chosen to ignore."
As Tom stated, members of Senate leadership can call for a full vote on either of these two bills with short notice. It is imperative that your senators hear from you TODAY.
---
Pro-life Social Media – 'Begone Satan': Here is Catholics for Choice's New Take on the Incarnation
The heretical advocacy group, "Catholics for Choice," has taken a turn for the strange lately. It all began in late 2020 when it hired a new president, a communications officer, and rebranded its logo. Its social media presence resisted the Church hierarchy, advocating for abortion violence legislation. Presently, Catholics for Choice seems intent on provoking sensible Catholics with swipes at Catholic teaching that has existed since Christ founded His Church.
Remember how outraged we were that the Vatican refuses to bless same-sex couples?

We should be equally outraged that the church refuses to ordain women.

These injustices are two sides of the same coin.#OrdainWomen

— Jamie L. Manson (@jamielmanson) March 25, 2021
The Catholic Church didn't create these rules; the Son of God did when He chose 12 men to lead the Church. Catholics for Choice might as well shake its fist at Jesus.
Mary mother of Christ had a choice in conceiving him.

If Mary had a choice, you should too!

— Catholics for Choice (@Catholic4Choice) March 25, 2021
Using Mary's choice to bear the Son of God as a defense of killing preborn children is as dumb an argument as we've ever seen from C4C.
Mary said 'Yes' to God.

Every abortion is saying 'No' to God.

— American Life League (@AmerLifeLeague) March 25, 2021
March 25, 2021
Only an atheist could write this.

— Mike Cernovich (@Cernovich) March 25, 2021
I happen to recall Mary saying "Be it done to me according to THY WILL." She acted in accordance with God's will. And she never, ever, ever would have supported abortion, and to suggest she would is blasphemy and heresy.

— grace (@gracemurphy26) March 25, 2021
March 25, 2021
I stg this is a satire account. You cannot convince me otherwise. I'm not even Catholic and I know the teachings better than these hacks lmao

— Kuhrissuh Kurayyyy (@_KrissaKray_) March 25, 2021
Nope. Not satire. Heresy.