Pro-Life This Week – March 5, 2021
Week in Review – Becerra nomination and Congress is busy with anti-life legislation
Xavier Becerra did not receive the endorsement of a Senate committee but will still have a confirmation vote in the Senate. Politico reports: "The Senate Finance Committee on Wednesday split evenly along party lines on whether to advance Xavier Becerra for Health and Human Services secretary, leaving it to Majority Leader Chuck Schumer to bring the nomination up for a full Senate vote. The 14-14 tally reflected the sharp partisan divisions around Becerra, now California's attorney general, who's drawn fire from conservatives eager to make his confirmation a political liability for Democrats facing reelection next year. He is the first of President Joe Biden's Cabinet nominees not to be favorably reported out of committee, which will force Democrats to bring up a motion to discharge his nomination and hold an additional four hours of debate before a confirmation vote." Thank you for the calls you made to your senators; please keep making those calls to defeat the confirmation of Becerra.
Last Saturday, the US House of Representatives passed H.R. 1319, the American Rescue Plan Act of 2021, a $1.9 trillion reconciliation bill marketed as a major COVID-19 relief effort. (NOTE: Many commentators have pointed out that $1 trillion of the previous COVID bill has not yet been spent.) The bill, which passed by a vote of 219-212, contained the following anti-life provisions:
Unlike the previous COVID-19 relief packages, the current legislation fails to include Hyde protection. The absence of Hyde language means that nothing protects over $414 billion taxpayer dollars from being used to pay for elective abortion or plans that cover elective abortion.
The International Affairs text of the Manager's Amendment submitted by Rep. John Yarmuth (D-KY) fails to uniformly include Helms protections to prevent taxpayer dollars from being used to pay for elective abortion overseas.
H.R. 1319 provides $50 million to Title X family planning funding. Prior to the Protect Life Rule issued by the Trump Administration, Title X was identified as Planned Parenthood's biggest source of discretionary funding. (According to a GAO report, Planned Parenthood received $170.77 million in Title X funds over three years). On January 28, President Joe Biden indicated that the Protect Life (Title X) Rule will be suspended, revised, or revoked.
H.R. 1319 modifies the Paycheck Protection Program (PPP) to clarify that non-profit organizations, like Planned Parenthood, are eligible to apply for and receive PPP funding. An affiliation rule in previous COVID-19 relief legislation had the intention of preventing Planned Parenthood from accessing PPP funding, although it received millions from the PPP money that it has refused to return.
On Wednesday, the US House of Representative passed H.R. 1, the so-called "For the People Act of 2021," sponsored by Rep. John Sarbanes (D-MD), by a vote of 220-210. The House Pro-Life Caucus advised us that the bill contains numerous problematic provisions for pro-life groups, including:
Reporting of Campaign-Related Disbursements (Title IV, Subtitle B [DISCLOSE Act], Sec. 4111)

The definition of "campaign-related disbursement" (Page 446):

Includes a statement that "the functional equivalent of express advocacy" is a communication that "when taken as a whole, . . .can be interpreted by a reasonable person only as advocating the election or defeat" of a candidate.

Includes any public communication which clearly refers to a federal candidate and which "promotes or supports the election of a candidate . . . or attacks or opposes the election of a candidate . . . without regard to whether the communication expressively advocates for a vote . . ."

Stand by Every Ad (Title IV, Subtitle D, Sec. 4301-4305)

This provision expands disclaimer requirements for certain communications. This includes a requirement for groups sending video and digital communications to disclose their top five donors or top two donors for audio communications.

Membership of Federal Election Commission (Title VI, Subtitle A, Sec.6001-6010)

The Federal Election Commission (FEC) is currently composed of six Members, no more than three of which may be affiliated with the same political party. The legislation changes the committee make-up to five members and assigns significant power to the FEC chair, who is appointed by the president.
Both bills will now go to the Senate to be voted on. Please tell your senators to vote NO on these bills.
---
ALL in the News – Latest STOPP Report Breaks Down New PP Numbers; Weekly Live Stream Covers Disturbing New Gen Z Statistics 
This week, the bi-weekly STOPP report was sent out to a list of thousands of readers dedicated to ending Planned Parenthood's deadly reign. The report covered Planned Parenthood's latest reported numbers from the year 2020. The report shows that while Planned Parenthood closed 33 facilities last year, abortion numbers are on the rise.
Every Friday afternoon, the American Life League social media team, Dwain Currier and Katie Brown, host the Friday Live Show on Instagram Live. Last week, the duo discussed shocking new statistics that show one in six young adults from generation Z identify as LGBT. The show regularly discusses current events and provides young adults a platform where they can have their culture of life questions answered. Replays of the show can be found on Facebook.
Last week, American Life League vice president, Hugh Brown, was interviewed by political commentator and former presidential candidate Alan Keyes. The full interview will appear on the show "Let's Talk America with Alan Keyes". Clips of the show can be found on ALL's Facebook page.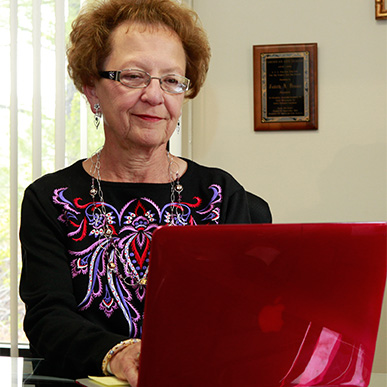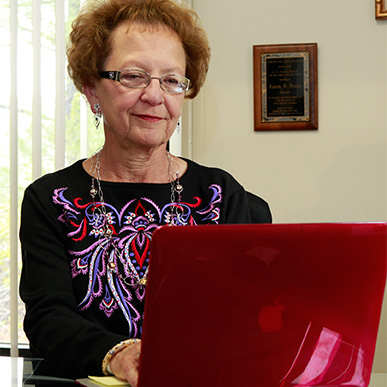 Twice a week, Judie Brown's commentaries are distributed to an expansive media list. The list contains over 100 media outlets such as Fox News, The Federalist, Breitbart, and The Daily Caller, among others. Judie's Tuesday commentary, Stop the Equality Act, was featured on the front page of ALL.org. Each commentary is also featured as a part of Judie's recurring column on Renew America.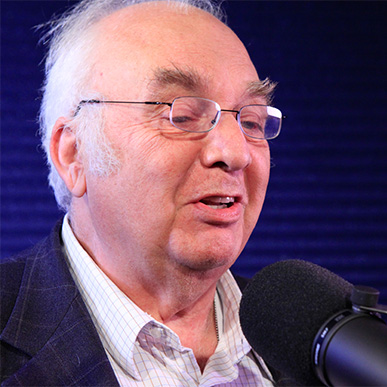 ---
Video of the Week – Facebook refused to allow us to boost our "Presence is Real" video
We're not sure if someone at Facebook dislikes our message or some algorithm didn't know what it was looking at. Either way, Facebook refused to allow us to boost our "Presence is Real" video for violating its advertising policies. What policies?  See for yourself: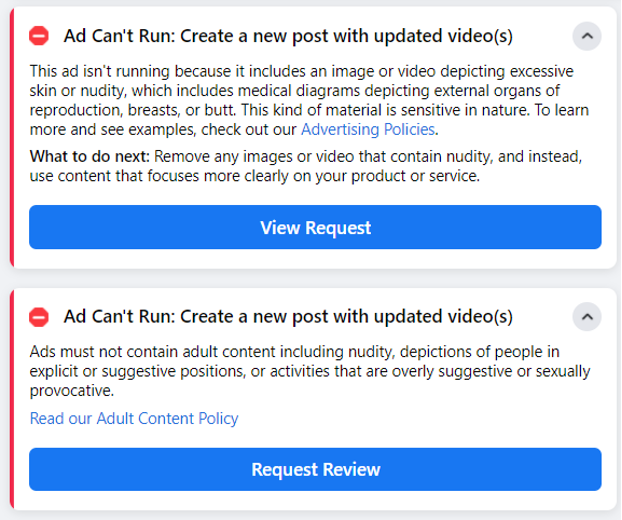 The fact that a video slapped with a "depicting excessive skin or nudity" label can remain on Facebook should be of concern to Facebook users. We're just not allowed to advertise it. See for yourself the video Facebook deems "adult content." We promise, there's no nudity.
---
Action Item of the Week – Defeat the Equality Act
As the Week in Review section of this newsletter shows, with the current makeup of Congress, there are a large number of bills being passed by the House that are dangerous.
House bill H.R. 5 may be the most dangerous of them all. This bill is called the Equality Act and is intended, say its supporters, to establish "sexual discrimination" as a protected class in United States law. This is to assure equal protection for people who identify as part of the LGBTQ community. What it really does, in my opinion, is establish those who self-identify as LBGTQ individuals as the superior class of people in the United States.
H.R. 5 passed the US House of Representatives in February with a vote of 224-206. All the Democrats and three Republicans voted for the bill. It now goes to the Senate for approval. There are several things the bill does that make it unacceptable; they are:
First, the bill would open the doors wide for abortion without even mentioning abortion in the bill. The bill establishes that you cannot discriminate in "treating pregnancy." The law says we must allow any treatment for pregnancy. Several legal experts have said that the law would recognize abortion as a treatment for pregnancy and you would need to allow it.
Other provisions of the bill would establish:
Boys who identify as a girl cannot be excluded from girls' bathrooms, lockers, showers, or anywhere else.
Boys who identify as a girl must be allowed to play on all-girl sports teams or compete in all-girl track and field events or gymnastics.
It would allow transgender men access to government programs that are specifically designed to provide opportunities for women.
It would force medical professionals to give transgender hormone treatments to all who want them.
It would erode parental rights. Parents would lose control of the decisions made by their children to obtain transgender services.
The Equality Act specifically exempts itself from provisions of the federal and state Religious Freedom Acts, which protect citizens from being forced to do something that is against their religious beliefs.
For more information, you can listen to Jim Sedlak's podcast on this issue. It is available at www.all.org/audio. Listen to Show #156.
ACTION ITEM: Call your two US Senators and tell them to vote NO on the Equality Act.
---
Pro-life Social Media – 40 Days for Life is two weeks into its Spring 2021 campaign.
Curious to see how participants are faring, we dropped in on Instagram to assess their spirits. See for yourself:
We're encouraged to see so many participants include the Rosary during their vigils. Shutting down abortion facilities is vain effort unless we use the weapon Our Lady has given us. If you're praying a Rosary to end Planned Parenthood, it is urgent you become a part of the Marian Blue Wave. Register your commitment here. If you aren't involved in a local 40 Days campaign, check local listings to find the nearest one.