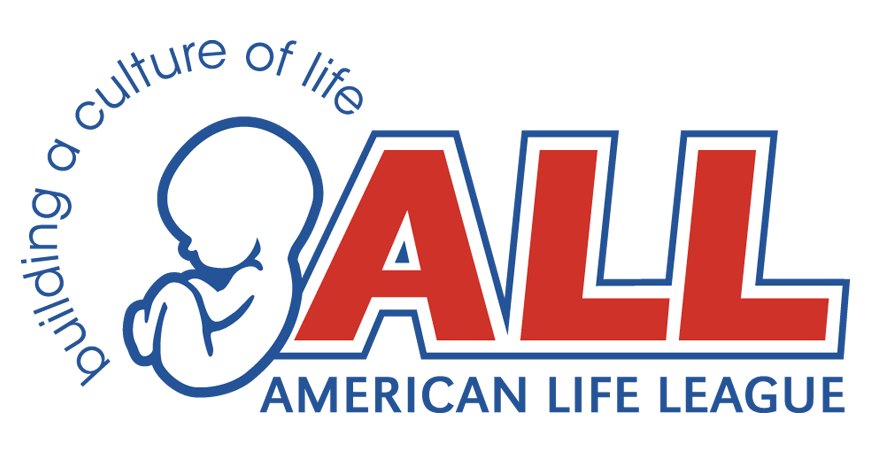 Pro-Life This Week – March 1, 2019


Week in Review – Senate refused to consider anti-infanticide bill; Trump takes $$ from PP
One of the major topics this week was the failure of the US Senate to pass the "Born Alive" infant protection bill. In any civilized society, this should have been a no-brainer. All the act said is that if a child is born alive after an abortion attempt, she or he must receive normal care and be transported to a hospital as quickly as possible. Predictably, Planned Parenthood opposed this bill. The vote in the Senate was to end discussion on the bill (that's called "cloture") and move it to a full Senate vote. In order to be successful, the cloture vote must have at least 60 senators voting yes. The measure failed by a vote of 53-44. This failure to move the bill to a full Senate vote has been the subject of many opinion pieces and other analyses. One of the most revealing was a Townhall.com opinion piece by Katie Yoder.
Yoder pointed out that, "According to data compiled by the Center for Responsive Politics (CRP), the senators opposing the act have received close to half a million dollars, or more than $448,000, combined from Planned Parenthood in the last five years." We have maintained for years that Planned Parenthood, with all its billions of dollars, actually "owns" much of the government in the United States, This is true in places like California at the state level, but, with the last election, is now true of the US Senate. Yoder pointed out that CRP data reveals: Planned Parenthood gave $133,036 combined to those (senators) in 2014 . . . $123,324 in 2016 . . . and $192,559 in 2018. Until Americans understand that voting for any candidate endorsed by Planned Parenthood is the same as selling our government to the abortion cartel, this problem will only get worse.
The failure of the Born Alive bill this week prompted a huge amount of discussion, not the least of which was put forward by Fox News host Laura Ingraham. In the show this week, Ingraham compared Planned Parenthood to Adolph Hitler. She said, in part: "A family usually requires a child, and infanticide usually requires the taking of a child's life, doesn't it? And what [pro-abortion US Sen. Patty] Murray didn't mention is that she and her party's opposition to this common-sense bill is itself anti-science. We have a viable child that has been born. In what way is it anti-woman or anti-family to protect the life of that child? It's craziness," Ingraham said.
Ingraham brought up an interview that pro-abortion feminist icon Gloria Steinem appeared in earlier this week. Steinem had been promoting a book of hers, which contains an essay likening Republicans and the pro-life movement to Nazism. "I'm afraid Gloria is getting a bit dotty in her old age. She essentially is arguing that in order to save humanity, you have to kill off more humans," Ingraham commented.  "Hitler, just like Planned Parenthood, practiced and defended mass extermination, all in the name of racial purity, which is exactly what the founder of Planned Parenthood believed."
Finally, on a completely different topic, this week the Trump administration announced that they are moving forward with the "Protect Life" rule that will require that any entity receiving Title X funding cannot perform or refer for abortions. Since Planned Parenthood has already said it will not abide by this rule, it is set to lose about $60 million nationally in Title X funds. It should be noted that President Reagan tried to do this back in the 1980s, but was held up by lawsuits from Planned Parenthood and other entities. Eventually, the dispute made it all the way to the Supreme Court and the Court ruled (Rust v. Sullivan– 1991) that the federal government doeshave the right to control the speech and activities of groups implementing programs paid for by the federal government.
---


ALL in the News – Increased media coverage as ALL remains in the thick of the battle for babies' lives
In his "Reversing Roe" on Netflix: The Pro-Abortion Crockumentary of the Century opinion piece this week, Ryan Bomberger of the Radiance Foundation, points out that this supposed documentary does not even mention Judie Brown or any of the women leaders of the pro-life movement who have led the fight to end abortion in America.
A photograph taken by American Life League's Dwain Currier was featured in a Liberty Voice article this week about a judge denying Planned Parenthood's ability to do abortions in Columbia, Missouri.
An article on Cincinnati.com titled, Opinion: Ohio will not follow the path of abortion-on-demand, contained a photo with the caption: Hundreds turned out for the National Day of Protest against Planned Parenthood, in front of the Planned Parenthood in Mt. Auburn. The protests were organized by a coalition of anti-abortion groups, including American Life League and Stop Planned Parenthood International. (Photo: The Enquirer/ Liz Dufour)
Judie Brown's commentary this week, Procreation v. Baby Making, points out that, ever since the first in vitro fertilization baby, Louise Brown, was born, problems have been at the forefront of the euphemistically-defined assisted reproductive technology business. While the claim has always been that ART helps infertile couples realize their hopes of having a family, the truth is far more sinister.
Jim Sedlak's article, The Daily Abortion Toll at Planned Parenthood, documents the horrendous number of abortions done at Planned Parenthood facilities every day. The actual number is very significant.
Dwain Currier continues to provide cutting-edge commentary and images on American Life League's Twitter account.  One of his tweets this week provides documentation on how Planned Parenthood is in decline, despite its great financial profits.
Jim Sedlak's Pro-Life Activism from Creation to Deathis a weekly talk-radio program on the Radio Maria USA network. It can be heard live every Friday at noon (Eastern Time) and is repeated on Saturdays (10 PM) and Mondays (10 PM).
---


Video of the Week – Planned Parenthood CEO Salaries are Climbing
View the report: https://stopp.org/CEO
---


Action Item of the Week – Lent 2019—a time for prayer and action
For the Christian world, this coming Wednesday marks the beginning of Lent. It is a time when we are called upon to take stock of our lives and to repent from our sinful ways. For Catholics, Lent begins with the receiving of the mark of ashes on the forehead with the words, "Remember man, you are dust and unto dust you shall return."
Lent is a time of preparation for Easter—the day Jesus rose from the dead and opened the doors of Heaven. We are called upon to use Lent to reflect on our lives and to do acts of penance and charity—to change our sinful ways and to embrace Jesus.
We are called upon to do private acts of repentance and sacrifice as well as joining with other Christians in special services that are designed to take our minds from the secular world in which we live. We are asked to think about where we are going. Christians believe that we are created by God to do His will in this world so that we may be happy with Him for all eternity in the next.
In the pro-life community around the world in recent years, Lent has been marked by participation in the 40 Days for Life. Based on the knowledge that "with God, all things are possible," people of faith and conscience unite in 40 days of prayer and fasting. As a sign of solidarity with all those children who die from abortion, a focused, 40-day, round-the-clock prayer vigil is held outside an abortion facility or public place in your city. In addition, the pro-life message is taken proactively to every corner of your community during a local 40 Days for Life campaign. It is truly a time of great prayer and an opportunity for great grace.
We ask you, this week, to prepare for the beginning of Lent next Wednesday. Take the time now to promise yourself that, this year, you are going to take the time and energy to make full use of this special time. Pull back from the secular demands of our world and think about why you are here. The old Baltimore Catechism put the reason for our existence in proper perspective. I read: Q. Why did God make you?A. God made me to know Him, to love Him, and to serve Him in this world, and to be happy with Him forever in heaven.
Life here on earth is not the reason we were created. Life here is simply a journey. Let's use this Lent to remind ourselves and our families of this fact. Let us seek God this Lent and let us do what we can to stop the killing of all of God's children.
---

Pro-life Social Media – Clueless Abortion Groups Won't Let a Good Lie Go to Waste
On Thursday, former Governor Scott Walker (WI) spoke at the 2019 CPAC conference in Washington, DC. Walker alleges that parents of newborns sometimes take them home from the hospital and abort them. Well, that's what a Yahoo News reporter alleges, he said.
Scott Walker, at CPAC, says that people are taking already-born babies home from the hospital and aborting them there. I did not know that was a thing.

— Alexander Nazaryan (@alexnazaryan) February 28, 2019
It's true that it is not a "thing." But pro-life groups aren't claiming that either.
Vox's Aaron Rupar shared a clip of Walker's full remarks to put it in context. Watch and listen:
Holy —- — here's @ScottWalker suggesting some people "take the baby home and kill the baby at home."

"By the way, it's not live-birth abortion. It's not infanticide. It is murder if you take the baby home and kill the baby at home, it's murder."

Nobody disagrees with that! pic.twitter.com/w6Q8B6wDrA

— Aaron Rupar (@atrupar) February 28, 2019
Vox still get's the context wrong. Solid reporting, fellas.
Scott Walker is comparing murder of a baby at home to murder of a baby at a hospital. In other words, killing a baby under a doctor's watch doesn't make it less murdery. Sure enough, Planned Parenthood and its allies POUNCED!
Let's be clear: comments like Scott Walker's are a lie intended to shame and stigmatize and inflame emotions. They are not based in any reality. At all. https://t.co/aQA2xqXyFl

— Amanda Skinner (@AmandaSkinnerPP) February 28, 2019
Loud enough for those in Maryland: This is def not a thing. https://t.co/lDz0tS1KyU

— PlannedParenthood PA (@PPAdvocatesPA) February 28, 2019
Because it's NOT a thing. This is an extremist lie designed to incite the anti-choice far-right and undermine access to healthcare. It endangers patients and clinic staff everywhere. https://t.co/hMhcB1z38f

— NARAL (@NARAL) February 28, 2019
Leana Wen, president of Planned Parenthood:
This is nothing but an outrageous lie about pregnancy and health care designed to shame women and criminalize doctors. https://t.co/pCqyelkhmj

— Leana Wen, M.D. (@DrLeanaWen) February 28, 2019
"Criminalize doctors" is definitely not a real thing. Criminalizing the act of denying medical treatment IS a real thing. Remember, it was Virginia governor Northam who suggested mothers and doctors have "a conversation" about what to do with the born baby who survived her abortion.
Liars gotta lie!