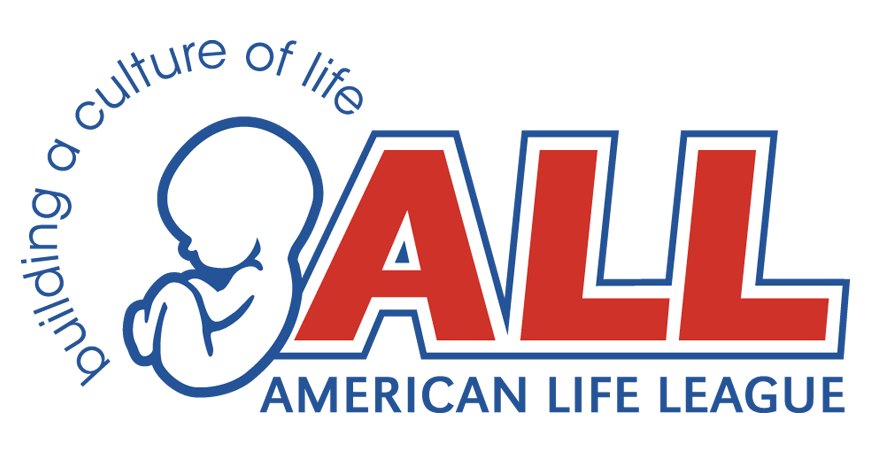 Pro-Life this Week – February 22, 2019
FIGHT PLANNED PARENTHOOD
You can help save a life today!
Make a difference and give light to the darkness.
DONATE

Week in Review – Girl Scouts and Planned Parenthood; Rome pro-life events
We are receiving an increasing number of phone calls in the office concerning the relationship between the Girl Scouts and Planned Parenthood. There is real confusion over whether or not the Girl Scouts "support" Planned Parenthood. The confusion occurs when defining what "support" means. It appears most Americans equate "support" with money. When we say that the Girl Scouts support Planned Parenthood, what people hear is, "Some of the money from the sale of Girl Scout cookies goes to Planned Parenthood." This is NOT true. To the best of our ability, we have never found any money flowing directly from the Girl Scouts to Planned Parenthood. However, it is an absolute truth that the Girl Scouts do support PP—just not directly with money. Support of PP comes in the way local Girl Scout troops and councils hold up Planned Parenthood leaders as "women of distinction." The support also comes as the Girl Scout manuals and lessons are changed to reflect the values in sex and abortion that Planned Parenthood embraces. It comes in places where young girls seeking a "Becoming a Teen" badge are sent to Planned Parenthood for sex education classes. Make no mistake; today's Girl Scouts definitely support Planned Parenthood's agenda. Rather than doing it with money, they do it by corrupting the girls entrusted to them—a much more serious offense.
Having made that clear—we hope—let us mention a way in which families of Girl Scout members indirectly fund groups associated with Planned Parenthood. When a young lady joins a local Girl Scout troop, she automatically becomes a member of Girl Scouts USA (GSUSA) and she also automatically becomes a member of WAGGGS (World Association of Girl Guides and Girl Scouts). GSUSA is a member of WAGGGS and pays dues to WAGGGS based on the number of members in GSUSA. Thus, every girl who joins a local troop increases the amount of money that goes from GSUSA to WAGGGS. At a 2010 UN conference, GSUSA girls joined with WAGGGS to distribute the sexually explicit "Healthy, Happy and Hot" booklet published by International Planned Parenthood Federation (IPPF). Again, there was no direct money given from GSUSA, but the activities at the UN conference were financed in part by WAGGGS that is, in turn, funded in part by every girl who joins a local GSUSA troop. This kind of relationship and spreading the message of Planned Parenthood is still going on today.
Most callers to our office ask, "Do the Girl Scouts still support Planned Parenthood?" The answer, unfortunately, is "YES." (See more proof in our ALL in the NEWS section of this newsletter.)
ADVANCED ALERT: We usually reserve this newsletter to talk about the happenings in the pro-life community in the last week, but an announcement just came across our desk that we want to alert you to immediately—in case you can make plans to attend this groundbreaking conference.
The John Paul II Academy for Human Life and the Family will be holding a conference, BRAIN DEATH and Organ Donation. The conference will take place in Rome, Italy, at the Hotel Massimo d'Azaglio on May 20-21, 2019. Click here to find out full information about the conference.
This conference is worth the time and travel all by itself, but, if you decide to go, there are many more pro-life activities you can join in Rome:
On May 16-17, you can attend the Rome Life Forum that will feature talks by Raymond Leo Cardinal Burke, Willem Jacobus Cardinal Eijk (The Netherlands), Fr Kevin O'Reilly OP (Angelicum, Italy), Dr Alan Fimister (UK/USA), Prof. Roberto de Mattei (Lepanto Foundation, Italy, and many others.
Then, on May 18, is the Ninth Annual Rome March for Life.
A full week of pro-life activities, to renew your energies and learn the truth about brain death and organ donation.
---

ALL in the News – Vatican statements; Girl Scouts; radio and social media
Judie Brown's commentary this week, Vatican Says Palliative Care Is a Human Right?, takes a critical look at the pronouncement that came from Archbishop Vincenzo Paglia, president of the Pontifical Academy for Life, this week. Judie, who was a member of the Pontifical Academy for Life for 15 years under Popes John Paul II and Benedict XVI, examines the confusion this pronouncement about palliative care will cause—given the declining state of palliative care in America.
Jim Sedlak's article, Planned Parenthood New Annual Report—Part 2: Services, completes American Life League's analysis of the 2017-2018 Planned Parenthood Federation of America's Annual Report. Jim shows from the report's data that Planned Parenthood has seen a reduction of almost all its services and is desperately trying to build up its stagnant abortion numbers.
Dwain Currier continues to provide cutting-edge commentary and images on American Life League's Twitter account. One of his tweets this week provides documentation on the Girl Scouts paying $1.8 million in membership fees to WAGGGS (see item on GSUSA in the Week in Review section of this newsletter).
STOPP published an article on The daily abortion toll at Planned Parenthood that documented that Planned Parenthood now kills 911 preborn babies every day through surgical and medical abortions.
Dwain Currier reemphasized a video on American Life League's Facebook Page, which he describes as "American Life League does not support proposals that contain exceptions for specific preborn children. Watch ALL President Judie Brown explain why in one of her best speeches."
Jim Sedlak's Pro-Life Activism from Creation to Death is a weekly talk-radio program on the Radio Maria USA network. It can be heard live every Friday at noon (Eastern Time) and is repeated on Saturdays (10 PM) and Mondays (10 PM).
---

Video of the Week – Adopted child gives back to adoption agency using incredible talent
---

The state of New York and several other states recently voted to establish abortion as a human right. To celebrate this unbelievable depravity, in NY they lit the One World Trade Center in pink! Women used to celebrate motherhood and find joy in their children. Today, in places like New York City, they are taking joy in destroying their children. Forty-six years of the state-sanctioned killing of our most helpless and defenseless children should cause us to weep, to mourn, and to take action. What is to be thought of a society that kills her own children? What will the future be of such a heartless society that celebrates such barbaric inhumanity?
"If the foundations be destroyed what shall the righteous do?" (Psalm 11:3) February 23 will be a national Day of Mourning and repentance. We are in desperate need for God to move upon the hearts of young and old in our nation. If our hearts do not break over the killing of these little image-bearers of God, then how can we expect those growing up in this lost, confused and decadent culture to take our message seriously? Join us on February 23rd for a "Day of Mourning."
WEAR BLACK
DON'T SHOP
CLOSE BUSINESSES
REPENT FOR ABORTION
In New York? Attend Day of Mourning service, February 23, Empire State Plaza Convention Center, Albany, NY, 1:00 PM – 4:00 PM.
Not in New York? There are events in the following cities:
| | | |
| --- | --- | --- |
| Apple Valley, CA | Oceanside, CA | Montrose, CO |
| Batavia, IL | Carmi, IL | Chicago, IL |
| Sterling, IL | Florence, KY | Troy, KS |
| Charlotte, NC | Greensboro, NC | Scottsville, NY |
| Stillwater, OK | Eugene, OR | Jefferson, OR |
| Altoona, PA | Greenville, SC | Rapid City, SD |
| Chattanooga,TN | Crossville, TN | Nashville, TN |
| Gatlinburg, TN | Amarillo, TX | Dallas, TX |
| San Angelo, TX | Green Bay, WI | Newfoundland, Canada |
---
Pro-life Social Media – Six Quick Facts about Planned Parenthood You Need to Share
More money. More lives ended. It's Planned Parenthood's business model and the data proves it.
Jim Sedlak, executive director of American Life League and founder of STOPP International, analyzed the data from Planned Parenthood's latest annual report. Last week he covered Planned Parenthood finances; this week he breaks down its services.
Below are six quick facts about Planned Parenthood you should share online. The data provides a clear picture of Planned Parenthood's core mission: kill preborn babies, no matter what.