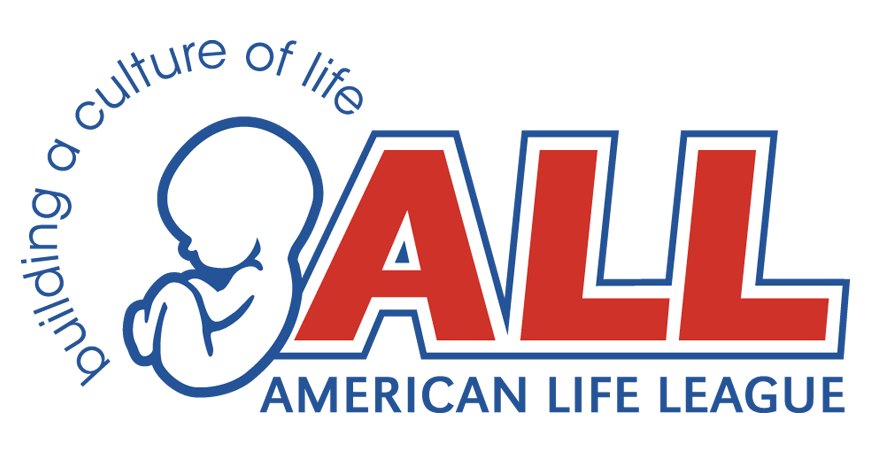 Pro-Life This Week – February 15, 2019
FIGHT PLANNED PARENTHOOD
You can help save a life today!
Make a difference and give light to the darkness.
DONATE

Week in Review – Planned Parenthood Illinois; Pro-life bills in Congress
This week Planned Parenthood in Illinois launched a "free birth control" program for qualifying women. The effort promises poor women free birth control for a year. Planned Parenthood has a donor who is paying for the effort and Planned Parenthood is garnering lots of publicity. Of course, PP is not releasing all the financial details, but it would be interesting to know if the donor is simply reimbursing PP for its cost for the birth control devices, or if the donor is paying what PP charges women. There is a big difference. Planned Parenthood charges women and girls $18-$20 for a month's supply of birth control pills, but it only pays $2 for it. It is interesting to note that the "free" birth control is not really "free" to the women who take advantage of the program. Planned Parenthood states that participating women will not be charged for the devices, but will have to pay the normal charge for a "clinic visit."
There are a number of Congressional bills aimed at taking away taxpayer money from Planned Parenthood:
Senate Bill S.141 says: "SEC. 3. PROHIBITION. (a) In General.—Notwithstanding any other provision of law, no Federal funds may be made available to Planned Parenthood Federation of America, or to any of its affiliates, subsidiaries, successors, or clinics." The bill was introduced by Senator Joni Ernst and currently has 34 cosponsors (out of 100 Senators).
House Bill H.R.369 says: "SEC. 3. MORATORIUM ON FEDERAL FUNDING TO PLANNED PARENTHOOD FEDERATION OF AMERICA, INC. (a) In General.—For the one-year period beginning on the date of the enactment of this Act, subject to subsection (b), no funds authorized or appropriated by Federal law may be made available for any purpose to Planned Parenthood Federation of America, Inc., or any affiliate or clinic of Planned Parenthood Federation of America, Inc., unless such entities certify that Planned Parenthood Federation of America affiliates and clinics will not perform, and will not provide any funds to any other entity that performs, an abortion during such period." The bill was introduced by Rep. Vicky Hartzler and currently has 117 cosponsors (out of 435 Representatives). Although this is a bill with a good objective, it contains the following exceptions which make no sense at all in the context of this bill: "(b) Exception.—Subsection (a) shall not apply to an abortion—(1) if the pregnancy is the result of an act of rape or incest; or (2) in the case where a woman suffers from a physical disorder, physical injury, or physical illness that would, as certified by a physician, place the woman in danger of death unless an abortion is performed, including a life-endangering physical condition caused by or arising from the pregnancy itself."
Did you get that? H.R.369 says we are not going to give any money at all for the next year unless they want to abort a child conceived by rape or incest. In that case, we'll give Planned Parenthood the money to end the lives of those babies! C'mon, members of Congress, you are much too smart to add these exceptions in a bill such as this.
There is a good bill in the House that is not about Planned Parenthood but is about saving the lives of all the preborn babies. That bill is:
House Bill H.R.616, "Life at Conception Act,"that says: "the Congress hereby declares that the right to life guaranteed by the Constitution is vested in each human being. … For purposes of this Act: (1) HUMAN PERSON; HUMAN BEING.—The terms "human person" and "human being" include each and every member of the species homo sapiens at all stages of life, including the moment of fertilization, cloning, or other moment at which an individual member of the human species comes into being." This great bill was introduced by Rep. Alexander Mooney and currently has 110 cosponsors.
Despite the fact that pro-abortion politicians control the House, we should all push for true pro-life legislation to continue to be introduced in both houses of Congress.
---

ALL in the News – ALL's staff continues to spread the TRUTH
Judie Brown's commentary this week on being, One Hundred Percent Pro-Life, is a reprint of an article she originally penned in January 2018. It is a timeless message for all involved in the pro-life movement and bears reading, even if you've read it before.
Hugh Brown gave an inspiring talk in Richmond, Virginia, on: Abortion: the solution to ending it is not political.
Jim Sedlak's article on Fighting Planned Parenthood in 2019 was printed in Life Site News this week.
Dwain Currier continues to provide cutting-edge commentary and images on American Life League's Twitter account. One of his tweets this week is from the March For Life and shows a young girl carrying a sign that calls attention to the fact that God creates every child for a specific purpose.
Jim Sedlak's Pro-Life Activism from Creation to Deathis a weekly talk-radio program on the Radio Maria USA network. It can be heard live every Friday at noon (Eastern Time) and is repeated on Saturdays (10 PM) and Mondays (10 PM).
---

Video of the Week – Planned Parenthood's Dark Legacy
February is Black History Month and Planned Parenthood's legacy is preventing black history. How much of this legacy do you know?
Margaret Sanger was the founder of Planned Parenthood. She worked from an office in New York City. Does that building deserve to be designated a National Historic Landmark? Walter Hoye, president of Issues 4 Life, says abortion kills more blacks in America in three days than the KKK ever killed in 86 years. That's because Planned Parenthood's legacy of racism is hidden beneath a veneer of "healthcare."
---

Action Item of the Week – A call to action—911
What happens when there is an emergency—a car accident, or a terrorist attack, or someone having a heart attack? Invariably, someone yells, "Call 911!" It is the national emergency phone number. When you hear that yell, you know someone is in trouble and complete strangers spring into action to do what they can to help.
Well, we have another 911 call going out across America. It is a call from preborn babies who are being killed at Planned Parenthood. These babies need our help to save their lives and the lives of all the other babies who are going to be killed behind the walls of this terrorist organization.
As I was preparing data on Planned Parenthood this week, I was doing some calculations with abortion numbers at the organization. In Planned Parenthood Federation of America's 2017-2018 Annual Report, it reported committing 332,757 abortions in a single year (October 1, 2016, to September 30, 2017). As usual, I wanted to reflect that number as a daily total. So, you take 332,757 and you divide it by 365 days, and you get 911 babies a day who die at Planned Parenthood!
Every day, those preborn babies, each one created individually by God, are sending out a 911 call from our country's largest abortion chain. Planned Parenthood runs 51 percent of all the abortion facilities in the nation and kills more than one out of every three children who die from abortion in the nation. The babies are all in the womb. They are making silent screams. They are calling for help. Every day, they call 911 times. Will you answer that emergency call?
Hundreds of thousands of Americans marched in Washington, DC, last month to support the babies. Now the marchers are back home. Planned Parenthood has 590 facilities in 48 states across the nation. Of those, 357 commit surgical or medical abortions and the rest distribute abortifacient products as well as referring mothers to the Planned Parenthood killing centers.
It is time we all answered the babies' 911 call. Go to your local Planned Parenthood and pray. Be there outside the home of Satan and talk to the women, the husbands, the boyfriends, the death escorts and the workers. Bring the message of God to all of these people.
When first responders answer a 911 call, they rush in with CPR and defibrillators and all kinds of help for the body. When you answer the call, bring Jesus with you. Bring His lifesaving words. Bring the favorite weapon of His mother—the Rosary. Your prayers will save more lives than CPR—and they will also save souls.
If you don't know where the Planned Parenthood facility nearest you is located, go to Planned Parenthood's website, scroll down to "Find a Health Center" and enter your zip code. You will get a list of all that are in your area. Pick one and go pray. Answer the 911 call—save a life for Jesus.
---
Pro-life Social Media – "I Was Conceived in Rape": Woman's March for Life Sign Goes Viral
This woman's "I Was Conceived in Rape" sign at the 2019 March for Life is one of the most shared images on Instagram.
Several messages are guaranteed to be seen year after year at the March for Life. "A person's a person no matter how small," "Choose life," and "Save the baby humans" are just a few examples. Then there are the signs laid out with the testimony of the people who are carrying them.
Instagram user, Karisa Riker, attended the 2019 March for Life carrying this sign:
View this post on Instagram
The image has been duplicated by other Instagram users, making it one of the most popular signs posted to Instagram and using the #marchforlife hashtag. Karisa writes on her own Instagram account:
In a world where society says it's okay to choose to abort a baby conceived in rape, I'm thankful my birth mom chose me instead. I'm thankful that 23 years ago an extremely prochoice woman decided that my life was just as valuable as hers and chose to walk out of planned parenthood and let me live. I'm thankful that I didn't become one of the over 60 million who never got a chance and became a heartbreaking statistic. I'm thankful that I got to take my first breath of life and keep on living. I'm thankful for the gift of adoption that gave me my amazing family. I'm thankful that my life as a woman matters now, and it mattered in the womb too. And I'm thankful that I have the chance to always fight for the rights of babies until everyone has a chance to live life. So to the woman that walked out of her appointment at planned parenthood, the woman who chose to give me life after being raped, the woman that went through it alone, the woman who didn't let me be a statistic, thank you for choosing me. Thank you for choosing life.
Karisa also attended the Washington, DC, March for Life in 2018:
View this post on Instagram
22 years ago a woman walked out of planned parenthood and chose to let me live. 1,359,440 other babies didn't leave planned parenthood that year. I march for them, for what my fate could have been if my birth mother hadn't seen the value of my life. 22 years ago a pro choice woman chose to be pro life and choose adoption and 21 years ago my family adopted me. So, thanks for choosing not to believe it's okay to abort babies conceived by rape. Thanks for choosing to walk out of planned parenthood. Thanks for choosing adoption. Thanks for choosing me.
We're thankful for Karisa's courageous birth mom, too.