Pro-Life This Week – February 12, 2021
Week in Review – Let's work to end all abortions.
The Biden administration continues to push all abortions and is even trying to force the American people to pay for all abortions. As the discussion and actions are unveiled, most people think about abortion as being done either surgically or by the abortion pill.
This week, we just want to describe briefly the four major categories of abortion. Although most of the focus has been on the first two, we need to focus on all four. The ultimate focus of the pro-life movement is to end all abortions in America and those include all four categories.
Categories of abortions:
Surgical abortions: These are invasive procedures where the person committing the abortion inserts instruments (including needles) into the mother's womb to bring about the death of her child.
Abortion Pill abortions (also called Medication or Chemical abortions): In these types of abortions, the mother is given drugs to bring about the death of her child. In the FDA- approved protocol, this is done using two drugs—one to kill the child and a second to induce contractions so the now-dead child is expelled from the womb.
Contraceptive abortions: Most so-called "contraceptives" (excluding the barrier methods) have three methods of operation. WebMD describes these three methods: "It works mainly by preventing the release of an egg (ovulation) during your menstrual cycle. It also makes vaginal fluid thicker to help prevent sperm from reaching an egg (fertilization) and changes the lining of the uterus (womb) to prevent attachment of a fertilized egg (newly created human being). If a (new human being) does not attach to the uterus, it passes out of the body." The third method is an abortion—the already- created human being is intentionally prevented from attaching to the uterus and dies.
IVF abortions: The fourth category of abortions occurs at In Vitro Fertilization facilities across the country. During the process of IVF, mature eggs are collected (retrieved) from ovaries and fertilized by sperm in a lab resulting in an embryo (new human being). Then the embryo or embryos are transferred to a uterus. One full cycle of IVF takes about three weeks. The IVF process has a number of procedures that result in aborting preborn children.
Some of those are described by the Mayo Clinic.
Preimplantation genetic testing. Embryos are allowed to develop in the incubator until they reach a stage where a small sample can be removed and tested for specific genetic diseases or the correct number of chromosomes, typically after five to six days of development. Embryos that don't contain affected genes or chromosomes can be transferred to your uterus. (Those who are "not up to standards," are aborted or sent to research labs.)
Fetal reduction. If more than one embryo is transferred to a woman's uterus, IVF can result in a multiple pregnancy — which poses health risks for the woman and her babies. In some cases, fetal reduction (aborting some of her children) can be used to help a woman deliver fewer babies with lower health risks.
Women undergoing IVF decide what will be done with any "extra embryos (preborn children)." They can be frozen and stored for future use for several years. Not all preborn children will survive the freezing and thawing process, although most will. Those that don't are essentially aborted … Or, you might be able to donate unused frozen children to another couple or a research facility. You might also choose to discard (abort) unused embryos (preborn children).
Let us all work together to end all abortion!
---
ALL in the News – Marian Blue Wave Director Sends out Update; Weekly Live Video Show Grows in Popularity
This week, Marian Blue Wave director Katie Brown sent an update to the thousands of people who have signed up to be a part of the Marian Blue Wave (MBW). To date, the MBW has amassed over 3,000 participants in all 50 states and 31 countries around the world. In 2020 alone, that number amounted to over 156,000 Rosaries having been said for the specific intentions of shutting down all Planned Parenthood facilities and ending all types of abortion. To learn more about the MBW or to join, follow this link.
Every Friday afternoon, the American Life League social media team, Dwain Currier and Katie Brown, host the Friday Live Show on Instagram Live. Last week, the duo discussed possible pro-life activities to do for Lent, which will be coming up very soon, and the 2021 March for Life in DC. The team regularly discusses current events and provides young adults a platform where they can have their culture of life questions answered. Replays of the show can be found on Facebook.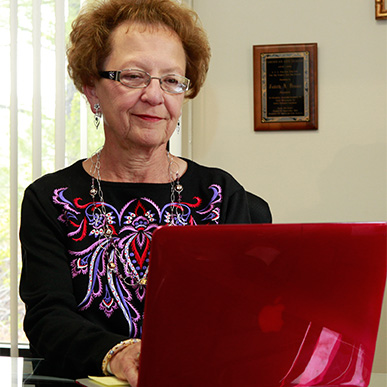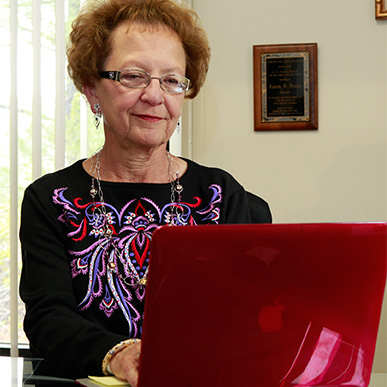 Twice a week, Judie Brown's commentaries are distributed to an expansive media list. The list contains over 100 media outlets such as Fox News, The Federalist, Breitbart, and The Daily Caller, among others. Judie's Tuesday commentary, HALO Is a Circle of Light, was featured on the front page of ALL.org. Each commentary is also featured as a part of Judie's recurring column on Renew America.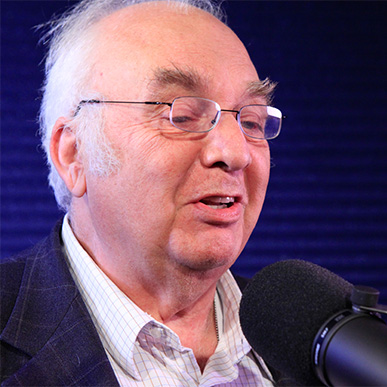 ---
Video of the Week – What Happened at the 2021 March for Life?
Our Instagram Re:Stream covers suggested pro-life action items during this upcoming season of Lent. Then we discuss what made the 2021 March for Life so disappointing. 
---
Action Item of the Week – Special guide as you prepare for Lent
The Culture of Life Studies Program's daily Lenten reflection guide is chock full of inspiration and encouragement for every day of Lent.
During Lent, we prepare for the saddest day of our year and the most glorious.
Christ's death and Resurrection—both so vital to our faith—require that we take the time to reflect, to pray, and to make changes to our behaviors, especially toward others.
At the Culture of Life Studies Program, we understand that building a culture of life is of paramount importance to our salvation. That is why we created this 19-page daily reflection booklet dedicated solely to building a culture of life this Lent.
Using the wisdom of the saints, Scripture, and the Catechism, our guide will help you on your journey to showing all people that they are loved and respected members of the human family and that we all have dignity from the first moment of creation until the day God takes us home.
Recently updated for 2021, our Lenten journey and reflection booklet is perfect for sharing with your family and friends. Read it at the dinner table each night or during your nightly prayers to help build a culture of life this Lent!
To order this wonderful guide for just $1.99 (a 40% discount), go to:
CLSP daily Lenten reflection guide
Note: After ordering, an order receipt email and a separate download email with a link for the digital reflection booklet will be delivered via e-mail.
---
Pro-life Social Media – Photo Highlights from the Annual Pro-Life Gathering in our Nation's Capital
Despite cancellation of the March for Life, pro-life advocates arrived in Washington, DC, to pray, do penance, and defend the lives of vulnerable preborn children. We joined a gathering outside the doors of the city's Planned Parenthood killing center. As you will see below, we were able to capture in pictures the faces and signs of people undeterred by cancellations and cold weather.
Eventually, a select group of pro-life directors of national organizations marched to the back of the US Supreme Court. Even though advocates for preborn life didn't walk with them, they did pray outside the fenced-in courthouse.