Pro-Life This Week – February 5, 2021
Week in Review – Abortion regulation vs. end of abortion—two examples
Senator Rand Paul introduced another flawed bill in the Senate. The senator introduced the "Life at Conception Act" last weekend. Despite a bad title, the act actually starts off very good. It says: " . . . the Congress hereby declares that the right to life guaranteed by the Constitution is vested in each human being." It then defines a "human being" as: "The terms ''human person'' and ''human being'' include each member of the species homo sapiens at all stages of life, including the moment of fertilization or cloning, or other moment at which an individual member of the human species comes into being." Despite this good language, the bill also says: "Nothing in this Act shall be construed to require the prosecution of any woman for the death of her unborn child, a prohibition on in vitro fertilization, or a prohibition on use of birth control or another means of preventing fertilization." So, this "pro-life" bill says it is okay to kill a human being created through IVF or by using birth control—even though all hormonal birth control methods have a third method of operation—preventing implantation of an already created human being. It is noteworthy that the bill does not define the word "birth control."
Explanation:
We say the bill has a bad title because "conception" was defined by ACOG in 1965 as "implantation in the lining of the uterus," which is five to seven days after a new human being is created at fertilization (Stage 1-A of the Carnegie Stages of Human Development). "Life at Creation Act" would be better.
The wording in the bill ("prohibition on use of birth control or another means of preventing fertilization") implies that birth control works by preventing fertilization. However, all manufacturers of hormonal birth control products (pills, shots, patches, etc.) say on their package inserts that these products have three methods of operation: 1) suppressing ovulation; 2) thickening of the cervical mucous; and 3) thinning the lining of the uterus to prevent implantation. There is no predicting which of these methods will be used with any particular dose of the product. Thus, by refusing to prohibit birth control, this bill is actually allowing the killing of millions of babies a year by birth control products.
So, we have a supposedly pro-life bill that only protects a small portion of preborn human beings who are killed before birth. The bill, as it stands, should really be called an "abortion regulation" bill rather than a pro-life bill.
Speaking of abortion regulation, there is much hype in the pro-life movement about a poll released, with much fanfare, by the Students for Life of America organization last month. According to SFLA, the poll shows that "The younger generation may become one of the most pro-life ever."
To support their conclusions, SFLA highlighted the following results:
Almost seven out of 10 Millennials and Gen Z want to VOTE on abortion-related policy.
More than seven out of 10 expressed support for limits on abortion.
Almost five in 10 do not support forcing all Americans, regardless of their beliefs, to pay for abortions.
Looking at the big picture of Supreme Court-legalized abortion, almost six out of 10 oppose Roe v. Wade and Doe v. Bolton when they learn they allow for abortion through all nine months.
Less than two out of 10 want unlimited abortion through all nine months, which Roe allows.
More than seven out of 10 support limits on abortion.
Almost HALF supported banning abortion after a heartbeat was detected (usually at 3 weeks)—47 % to 38 %.
These results can be hypnotizing unless you look for the one number in the poll that truly indicates whether a person is actually pro-life or not. That number can be found on the third page of the SFLA polling results document. When those polled were asked if "abortion should be prohibited in all circumstances," only 15% said yes.
The Gallup poll has been asking this question for the last 45 years. Its results have been very consistent. The percentage of Americans who believe abortion should be illegal in all circumstance has ranged from 22% in 1975, to 12-15% in the mid-1990s, and in 2020, it was recorded as 20%. We have failed! After 48 years, only one out of five people want abortion banned. And the younger generation included in this latest poll actually scored 5% lower than the general population on the most important question.
We can continue to work for abortion regulation or we can work for an end to abortion. But we will never see the end to abortion if we continue to celebrate abortion regulation.
A pro-life world means no legal abortions. Let's start on that path in 2021.
---
ALL in the News – STOPP Report Makes Media Headlines; ALL Cited As Authoritative Source in Multiple Articles
This week, American Life League executive director Jim Sedlak was interviewed by One News Now regarding last week's STOPP Report. The report stated that over the last three years Planned Parenthood received $1.6 billion in tax funding. The article can be found here.
At the end of last week, Judie Brown and American Life League were mentioned in a Before It's News article where Judie was quoted calling the Biden administration the most pro-abortion ticket in American History.
Over the weekend, American Life League abortion statistics were cited in an article covering a local abortion protest in Shenandoah Junction, WV.
Every Friday afternoon, American Life League's social media team, Dwain Currier and Katie Brown, host the Friday Live Show on Instagram Live. The show regularly discusses current events and provides young adults a platform where they can have their culture of life questions answered. Replays of the show can be found on Facebook.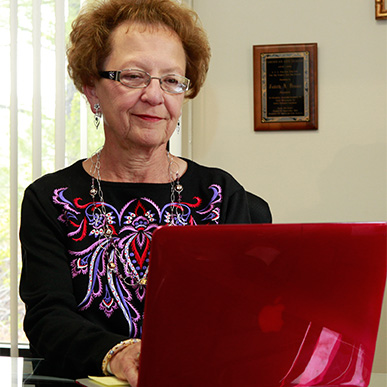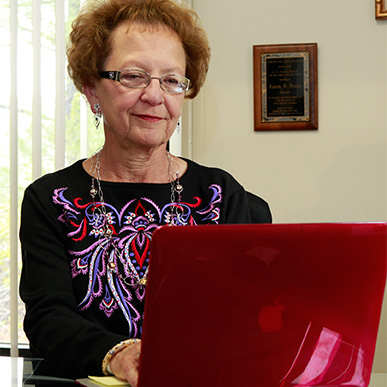 Twice a week, Judie Brown's commentaries are distributed to an expansive media list. The list contains over 100 media outlets such as Fox News, The Federalist, Breitbart, and The Daily Caller, among others. Judie's Tuesday commentary, Dumbing Down People, was featured on the front page of ALL.org and was also reprinted by CNS News. Each commentary is also featured as a part of Judie's recurring column on Renew America.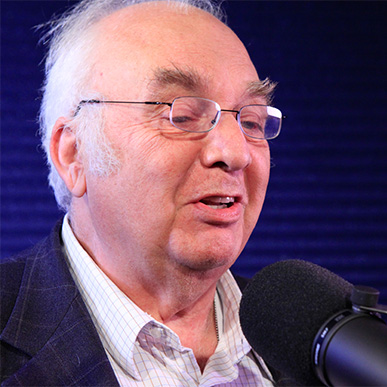 ---
Video of the Week – The Pro-Life Movement: More of the Same for 48 Years.
Two pro-life polls were published recently, and both polls illustrate the state of the pro-life movement and its attitudes toward banning abortion.

According to the Knights of Columbus poll, 12% of Americans, and only 23% of self-proclaimed pro-life advocates, want to see a total ban on the murder of preborn children. The Students for Life poll shows similar results: only 15% of Americans wish to see a total ban on killing preborn children.
So how has the pro-life movement and its emphasis on federal policy shifted attitudes toward the greatest injustice of our time? Over the course of 48 years, very little has changed. We did some digging into these numbers:
---
Action Item of the Week – Pray for our nation
As I write this, the United States of America appears to be a nation under siege. Whether as a result of the pandemic or for other reasons, the normal operations of the nation have been disrupted. As I speak with many people about our situation, I hear many proposed solutions, but the one that is stated most often is that we all need to pray for our nation.
Many times throughout our nation's history our leaders have called upon us citizens to storm Heaven with prayer. The current situation needs such an outpouring of faith in God. When I ask this of people, the next question I get asked is what prayer should we say?
To try and answer this, I present below three prayers: A general Christian prayer, a specific Catholic prayer, and a Jewish prayer. If you are of another religion, please choose an appropriate prayer of your faith.
The key point is, we need prayers from everyone.
A general Christian prayer found on Dayspring.com:
Dear God. As we face these uncertain times in our nation and the world, we ask you, Lord, to dwell among us. We are comforted by the knowledge that You alone are our Savior and Lord, and the ultimate Master of life. We trust our nation to Your loving care, Lord. Send Your Spirit to touch the hearts of our nation's leaders. Give them the wisdom to know what is right, and the courage to do it. Give us Your light and Your truth to guide us in our ways so that we may seek Your will in our lives and impact the world around us for Your Kingdom. In Jesus' Name we pray. Amen
A Catholic prayer found on Catholic.org:
God our Father, Giver of life, we entrust the United States of America to Your loving care. You are the rock on which this nation was founded. You alone are the true source of our cherished rights to life, liberty and the pursuit of happiness. Reclaim this land for Your glory and dwell among Your people. Send Your Spirit to touch the hearts of our nation´s leaders. Open their minds to the great worth of human life and the responsibilities that accompany human freedom. Remind Your people that true happiness is rooted in seeking and doing Your will. Through the intercession of Mary Immaculate, Patroness of our land, grant us the courage to reject the "culture of death." Lead us into a new millennium of life. We ask this through Christ Our Lord. Amen.
A Jewish prayer found on Beth-Israel.org:
"A Prayer for our Country"
From the desk of Rabbi David Lyon
God of holiness, we hear Your message: Justice, justice, you shall pursue (Deut. 16).
God of freedom, we hear Your charge: Proclaim liberty throughout the land (Lev. 25).
Inspire us through Your teachings and commandments to love and uphold our precious democracy. Let every citizen take responsibility for the rights and freedoms we cherish. Let each of us be an advocate for justice, an activist for liberty, a defender of dignity. And let us champion the values that make our nation a haven for the persecuted, a beacon of hope among the nations.
May our actions reflect compassion for all people within our borders and abroad. May our leaders and officials embody the vision of our founders: to form a more perfect Union, establish Justice, ensure domestic Tranquility, provide for the common defense, promote the general Welfare, and secure the Blessings of Liberty to ourselves and our Posterity.
We pray for courage and conscience as we aim to support our country's highest values and aspirations: the hard-won rights that define us as a people and the responsibilities that they entail. We pray for the moral strength that we may be guardians of these rights for ourselves and for the sake of all people, now and forever.
(adapted from Mishkan HaNefesh, CCARPress, p.270)
---
Pro-life Social Media – Help Us Rebuild Our Twitter Audience
Following the Capitol Hill riot on January 6, Twitter began wiping conservative and pro-life users off of its platform. Fortunately, American Life League was not included in the purge, but thousands of our followers were. In one month, our followers have been reduced by almost 25%!

Pro-life advocates, including ALL, immediately created accounts at the alternative social media site, Parler, until the site was deleted by Amazon's web services. We don't foresee this social media instability settling down soon. As long as Twitter permits us to tweet, we'll keep posting the truth about abortion violence, racist Planned Parenthood, and damage being done by Biden's anti-Catholic administration.
So, if you're still using Twitter and haven't followed us, we're asking you to please do so and help us rebuild our audience by clicking the Twitter button below.
Follow @amerlifeleague