Pro-Life This Week – January 22, 2021
Week in Review – A bad week for the babies
Today is January 22, 2021. It is the 48th anniversary of the infamous Roe v. Wade and Doe v. Bolton decisions of the United States Supreme Court that unleashed abortion-on- demand across the nation. Over 60 million preborn children have been murdered by surgical and medical abortions since those decisions. As the rest of the items in this week's news document, the murder of innocent human beings, created by God, is still seen as a political "issue" by many. Sadly, despite years of being the leader in the anti-abortion fight, the Catholic Church's bishops have recently been downplaying the intrinsic evil that is abortion. Please pray for all those involved with abortion and especially for our bishops and their ecclesiastical conferences.
We began this week with the news that long-time pro-life leader and mentor to many activists, Joe Scheidler, died at the age of 93. Joe got involved in the pro-life movement right after Roe v. Wade was decided in 1973, founded the Pro-Life Action League in Chicago in 1980, and was extremely active for the rest of his life. Joe gave his last public pro-life talk in December 2020 at the first national meeting of the Red Rose Rescue. American Life League president, Judie Brown, issued a tribute to Joe, which can be read here.
This sad news was followed by the inauguration of pro-abortion cheerleader and activist, Joe Biden, as the 46th president of the United States. Biden routinely proclaims himself to be a Catholic, when the laws of the Catholic church clearly state that anyone who helps women get abortions is automatically excommunicated from the Church. Despite this law of the Church, many bishops in the United States and elsewhere refuse to tell the truth.
Biden pledged to give money to Planned Parenthood and he didn't even wait to get inaugurated to begin sending money to the nation's largest abortion chain. Because crowds were not allowed at the inauguration, Biden's committee arranged for Americans to donate money to put a "Field of Flags" on the National Mall in DC. The money could be donated to any of about 90 different organizations, including Planned Parenthood Federation of America. The donations were facilitated through ActBlue, an organization that says it is an "online fundraising platform for Democratic candidates up and down the ballot, progressive organizations, and nonprofits." The Field of Flags committee said they wanted to fund 191,500 flags and ActBlue reported the average donation was $25. In addition to getting its share of the almost $5 million in donations, Planned Parenthood will also receive a complete list of all donors' e-mail addresses. The donation form tells donors: "You'll receive emails from Planned Parenthood organizations. You may unsubscribe at any time." Apparently, Planned Parenthood is receiving the names and e-mail addresses of all the donors. If Planned Parenthood had to pay for those names, it would probably cost it $1 million to $2 million.
Another prominent DC politician, who also claims to be Catholic, Nancy Pelosi, blames pro-lifers for all the country's ills. In an appearance this week on Hillary Clinton's podcast, Pelosi said: ""Now, there's one other element that I have been talking about for a long time that gives me great grief as a Catholic. I think that Donald Trump is president because of the issue of a woman's right to choose," Pelosi said. "When he signed that paper saying, "These are the judges that I will appoint," that was the dog whistle to the Evangelicals, to the Catholics, and all the rest. A woman will not have the right to choose. And when you see the polls about impeachment now, 80 percent think what happened was wrong, 70-some percent said he's responsible, but 40-some percent don't think he should be impeached. Well, why? One issue: abortion." "And that is enough," Pelosi added. "When you take the greed of those who want their tax cut, that's probably a small number, but nonetheless a number, and then you take the abortion issue – and many of these people are very good people; that's just their point of view. But they were willing to sell the whole democracy down the river for that one issue." 
Abortion, of course, is not an "issue." It is a matter of life and death. It is the murder of children created by God for a specific purpose. God save us from the so-called Catholic politicians and from their bishops who refuse to speak out or, worse yet, applaud their election.
---
ALL in the News – ALL Issues Open Letter to President Biden; Judie Brown Pens Touching Tribute to Joe Scheidler
This week, on the day of Joe Biden's inauguration, American Life League vice president, Hugh Brown, issued an open letter to the new president calling on him to renounce the evil of abortion and the culture of death. The letter was sent to ALL's expansive media list.
On Monday January 18, Pro-Life Action League founder and long time pro-life activist, Joe Scheidler, passed away at 93 years of age. American Life League founders, Paul and Judie Brown, were very close to Scheidler and issued a heartfelt statement following his passing. The statement was featured in a couple of articles, including an article from Aleteia.
Jim Sedlak was interviewed by One News Now on Planned Parenthood and its deep-rooted dependency on the government. Planned Parenthood reported they earned over $100 million in profits last year, yet still received an SBA loan. The article can be found here.
Every Friday afternoon, the American Life League social media team, Dwain Currier and Katie Brown, host the Friday Live Show on Instagram Live. Last week, the duo looked back at the most popular March for Life photos from the year 2020. The show regularly discusses current events and provides young adults a platform where they can have their culture of life questions answered. Replays of the show can be found on Facebook.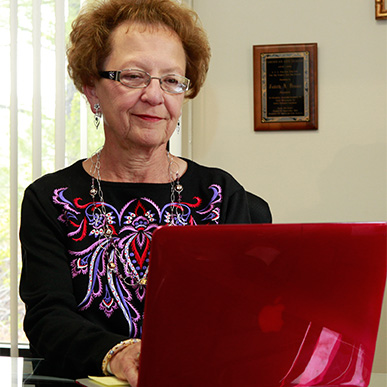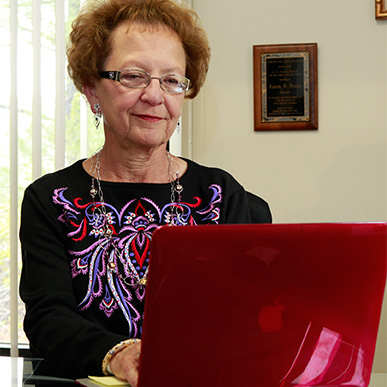 Twice a week, Judie Brown's commentaries are distributed to an expansive media list. The list contains over 100 media outlets such as Fox News, The Federalist, Breitbart, and The Daily Caller, among others. Judie's Tuesday commentary, Who Started the Violence?, featured on the front page of ALL.org. Each commentary is also featured as a part of Judie's recurring column on Renew America. Judie's Friday commentary from last week was featured as an opinion piece on CNS News.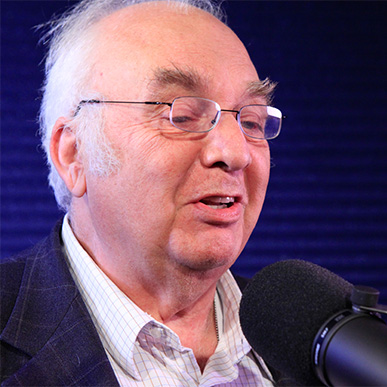 ---
Video of the Week – Top 10 Most-Liked 2020 Photos on Our Instagram
We discuss our top 10 most-liked Instagram photos in 2020, all of them taken at the annual pro-life march. One person reached out to us and shared his story after we posted his picture.
---
Action Item of the Week – UPDATE: National March for Life has canceled all in-person activities in Washington, DC (except the Rose Dinner).
They will be holding a virtual March. See their website for details.
The following marches are still planned to take place across the country over the next two weeks. Please use the "find out more" link to stay up to date on details.
---
Pro-life Social Media – Ten Inspiring Ideas for Creating Your Own Pro-life Sign
Now that the national pro-life march in Washington, DC, is cancelled for 2021, advocates are turning to pro-life events hosted by local community organizations. Since you can't pick up a free pre-printed sign, or if you don't already have one from last year's march, here are 10 ideas to customize your own sign with a unique pro-life message.

Just as we discussed in our Instagram Friday Livestream, here are the top most-liked march photos posted to our Instagram page in 2020 in ascending order.
"Former fetus" is a message growing in popularity. Several pro-life organizations feature it on t-shirts in their online stores.
"Baby Yoda" made his first appearance at the 2020 March for Life, appearing on dozens of signs.
In some cities, the distribution of plastic straws is illegal because it might kill penguins. But using straws to suck the life out of preborn children—that's still allowed.
If you're going to a pro-life event and use any of the messages above, be sure to post them to your Instagram and tag us.