Pro-Life This Week – January 15, 2021
Week in Review – Positive decisions from SCOTUS as we await the inauguration
In two decisions this week, the Supreme Court of the United States voted to help stop the killing.
First, the justices granted a request by the Trump administration's Food and Drug Administration to block mail delivery of abortion pills. The approved protocol for the distribution of the abortion pill is that the woman (mother) must pick up the killing pills at a medical facility. Last year a federal judge had halted that requirement, citing the COVID-19 pandemic as the reason. After several tries, the FDA got SCOTUS to reinstate the requirement. It is interesting to note that reports quote the three liberal SCOTUS judges (Breyer, Sotomayor, and Kagan) saying they would have left the situation unchanged so the abortion pills could be mailed to the women.
LifeSiteNews reported this week that "The Supreme Court of the United States rejected a preliminary plea of Cook Children's Medical Center to pull the plug on Baby Tinslee Lewis against her mother's will. Baby Tinslee's fight for her life began in November 2019 when the Fort Worth hospital moved to end the child's life against her mother's will under the deadly Texas 10-Day Rule. Her court case struck a massive blow to the anti-Life statute in a Texas appeals court, and Cook Children's sought to overturn the decision. Every higher court since, including now the U.S. Supreme Court, has prevented the hospital from unilaterally removing Tinslee's life-sustaining treatment over her mother's objection. The opinion against the 10-Day Rule still stands, and the case will now return to the lower court for final adjudication on the merits."
Earlier this week, the National Review reported that Justice Clarence Thomas suggested that the Supreme Court needs to re-examine how it has ruled in cases involving buffer zones around abortion facilities. While agreeing with other justices not to hear a particular buffer zone case, Thomas wrote: "I agree with the Court's decision not to take up this case [Bruni v. City of Pittsburgh] because it involves unclear, preliminary questions about the proper interpretation of state law. But the Court should take up this issue in an appropriate case to resolve the glaring tension in our precedents."
Of course, this is the "waiting week" as the country gets ready for the inauguration of Joe Biden in five days as the next president of the United States. Although Biden will issue a number of executive orders and proclamations during his first days in office, he will still be dealing with the bureaucracy that is the United States government. You can expect the immediate media hype and the bold statements from Planned Parenthood and other pro-abortion groups, and then the reality of Washington, DC, steps in. Federal government spending for the fiscal year October 1, 2020, to September 30, 2021, is already set in place. It was contained in the Consolidated Appropriations Act, 2021 that was signed into law by President Trump on December 27, 2020. Thus, with the possible exception of money earmarked for the pandemic, discussion of increased or decreased spending by the federal government is going to be addressed in the Fiscal Year 2022 budget bills that need to be in place in nine months.This may be the first time Christians will thank God for the bureaucracy as we work to stem the tide of big government killing babies and implement our own private sector support for moms, dads, preborn children, and those facing euthanasia and assisted suicide. Let's let the pro-death folks get the headlines while we quietly and consistently save all of God's children.
---
ALL in the News – Recent STOPP Report Announces Steep Decline in Planned Parenthood facilities
STOPP's bi-weekly report was sent out this past Wednesday to a list including thousands of pro-life readers. The report featured three stories discussing the one-year anniversary of the downfall of Planned Parenthood of Greater NY, the recent decline in Planned Parenthood facilities, and the recent effects of the Marian Blue Wave. These reports can all be found on the STOPP.org home page.
Yesterday, American Life League vice president, Hugh Brown, was interviewed by political commentator and former presidential candidate Alan Keyes. The full interview will appear on the show "Let's Talk America with Alan Keyes". Clips of the show can be found on ALL's Facebook page.
Every Friday afternoon, the American Life League social media team, Dwain Currier and Katie Brown, host the Friday Live Show on Instagram Live. The show regularly discusses current events and provides young adults a platform where they can have their culture of life questions answered. Replays of the show can be found on Facebook.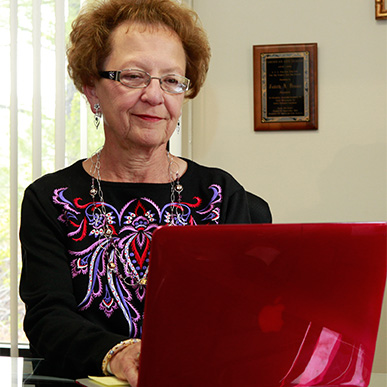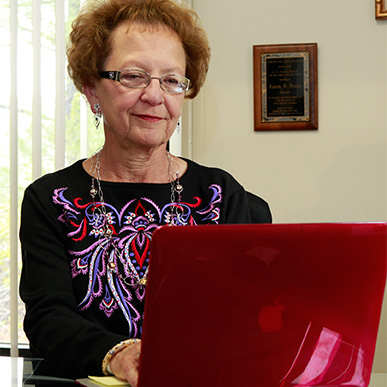 Twice a week, Judie Brown's commentaries are distributed to an expansive media list. The list contains over 100 media outlets such as Fox News, The Federalist, Breitbart, and The Daily Caller, among others. Judie's Tuesday commentary, America's Real Crisis, is featured on the front page of ALL.org. Each commentary is also featured as a part of Judie's recurring column on Renew America.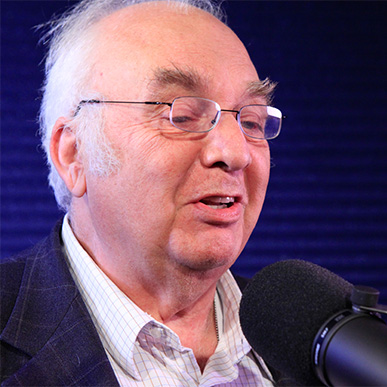 ---
Video of the Week – Catholic Drive Time
The executive editor of Culture of Life Studies and ALL's Celebrate Life Magazine joined Guadalupe Radio Network's show "Catholic Drive Time" to discuss the pro-life movement as it might look in 2021.
---
Action Item of the Week – Let's make 2021 the year of Pro-Life Activism.
Courtesy of the National March for Life, we bring you information on Pro-life marches and walks for January.
Walk for Life West Coast – January 23, San Francisco, CA
National March for Life – January 29, Washington, DC
Birmingham March for Life – January 16, Birmingham, AL
Emerald Coast Walk for Life – January 16, Pensacola, FL
March for Life St. Augustine – January 16, St. Augustine, FL
North Carolina Rally and March for Life – January 16, Raleigh, NC
Nebraska Walk For Life – January 16, Lincoln, NE
Arkansas Right to Life – January 17, Little Rock, AZ
Rocky Mountain March for Life & Prayer Vigil – January 18, Colorado Springs, CO
Topeka Rally for Life – January 21, Topeka, KS
Indiana March for Life – January 22, Indianapolis, IN
Standing Up 4 Life Oakland Walk – January 22, Oakland, CA
Prayer Walk for Life – January 22, Sarasota, FL
OneLife LA – January 23, Los Angeles, CA
March for Life Chicago – January 23, Chicago, IL
Texas Rally for Life – January 23, Austin, TX
Oregon March for Life – January 23, Salem, OR
Natrona County March for Life – January 23, Casper, WY
March for Life NY – January 23, Hauppauge, NY
Montana March for Life 2021 – January 25, Helena, MT
March for Life Mobile, AL – January 29, Mobile, AL
North Dakota March for Life – January 29, Bismarck, ND
March for Life Utah Car Parade – January 30, Salt Lake City, UT
March for Life Utah South Car Parade – January 30, St. George, UT
---
Pro-life Social Media – We don't agree with silencing voices on social media.
We don't agree with silencing voices on social media. How else would we know where the heresy is? We couldn't help but notice Catholics for Choice's rebuke of a familiar message:
"YoU cAn'T bE cAtHoLiC aNd PrO cHoIce"

*Yes, yes you can and yes, yes we are*#CatholicsForChoice #CFC pic.twitter.com/rBDaOkRy59

— Catholics for Choice (@Catholic4Choice) January 12, 2021
Catholics for Choice is about as Catholic an organization as Death with Dignity. It believes there is no right or wrong because each person is his or her own god. His laws are irrelevant because conscience is king.
Faithful Christians, both Catholic and non-Catholic, saw right through C4C attempt at trolling.
Try this argument at the pearly gates. See where it gets you. https://t.co/pAOIDkqOQN

— Jack Posobiec 🇺🇸 (@JackPosobiec) January 14, 2021
yOu CaNt Be MaRrIeD AnD a BaChELor https://t.co/tsfsdFecnH

— Kay (@jacelala) January 13, 2021
If you need to borrow my catechism just say that baby

— Lottie Jewpree: it's happening (@jewliette) January 13, 2021
January 13, 2021
Pius X for the win!
You can't.

CCC 2270-2273

— JP (@fraile_tok) January 13, 2021
are pages in your bible missing?

— Uncle YpmuJ 🇺🇸 (@Ypmuj_) January 14, 2021
Entire copies of the Catechism and the Holy Bible are likely missing from the offices of Catholics for Choice.