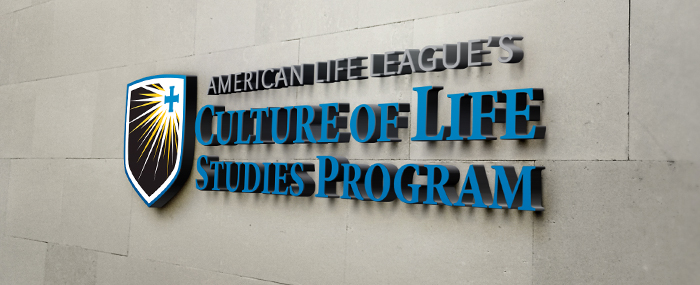 Pro-Life Education Just Got Easier
By Laura Kizior
Did you ever wish that everything you needed to teach about human development to middle schoolers was in one place? What if that lesson were available immediately?
We've got you covered.
We've decided to release the long-awaited Defend Life unit study for 7th and 8th grade students as ready-to-use digital downloads. The first lesson, Defend Life: The Beauty of the Developing Human Being was released this past Tuesday.
For only $9, parents and teachers can download a 30-page instructor guide, plus 18 pages of printable student handouts (including craft templates, essay assignment, and an in-class human development word game). Defend Life: The Beauty of the Developing Human Being explores the earliest moments of a human being's development.
Through crafts and activities, students learn more than facts about the development of a preborn baby. They develop an understanding of the special and unique creation of every human person by God. When students understand that they are specially loved by God, they develop and innate sense of self-worth—a value that the culture of death constantly attacks.
Defend Life: The Beauty of the Developing Human Being also includes instructions for a pro-life Action Activity that encourages students to use their knowledge to make a difference in their own community. Building a culture of life takes more than just education. If we want to follow the gospel of life and change society for the better, we must train students to practice all aspects of the culture of life—education, prayer, activism, and service.
In the coming months, we plan to release the other three lessons from Defend Life, including lessons on the sanctity of marriage, defending the life of a human being against abortion and other threats, and building a culture of life in today's world. Once all of the lessons in Defend Life have been released via the digital format, users will have the opportunity to purchase the complete unit study in a hard copy version (with a discount).
Laura Kizior is a content developer for American Life League's Culture of Life Studies Program, which stresses the culture of life as an integral part of every academic discipline. CLSP is dedicated to helping students become effective communicators of the pro-life message. Sign up for our e-mail newsletter to see how we can help you foster a culture of life at home and in school.