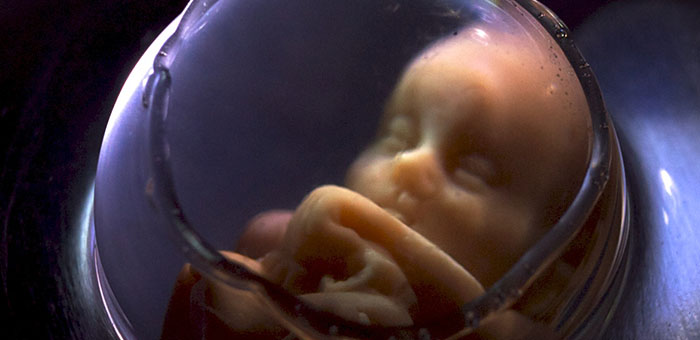 Planned Parenthood Using Guttmacher to Push for Unlimited, Free Abortions
By Jim Sedlak
Having gotten its flunkies elected to key positions (including president, vice president, and speaker of the house) in the federal government, and the appointment of many more abortion lovers (e.g., Xavier Becerra) to key federal positions, Planned Parenthood is using the Guttmacher Institute (originally part of PP) to push its radical baby-killing agenda.
Guttmacher published a REPORT in its 2021 Guttmacher Policy Review DEMANDING that the federal government open the doors to the mass murder of preborn babies.
The tone of the Guttmacher Report can best be explained by this paragraph from the beginning of the document:
The current crises also point clearly to the necessity of holistic, values-based and justice-oriented solutions. For example, when someone decides to have an abortion, they should be able to do so with dignity, on the timeline that meets their needs, and with affordable, equitable access to care. Together, Congress and the Biden-Harris administration have the power, mandate and moral imperative to make this vision a reality.  
Wow! Ending the life of a preborn child created by God is not murder, according to Planned Parenthood—it is a moral imperative!
After spending the first three pages of this seven-page report describing all the reasons the authors believe that even more of God's children are not being killed every year, the report launches into a description of what it demands be done.
Beginning on page four, the report describes what it calls "priorities for federal action." Included in those priorities are:
"Congress and the Biden-Harris administration must act swiftly to shore up and expand access to abortion."
"Congress and the Biden-Harris administration must use their platforms to speak clearly and often about abortion rights and equitable access, condemn antiabortion violence and intimidation, and destigmatize the full range of abortion methods, including self-managed abortion." ["self-managed abortions" is an industry term for killing a baby at home or elsewhere using the abortion pill.]
"Congress must act without delay to pass the Women's Health Protection Act, which would establish a federal statutory right for providers to deliver and patients to receive abortion . . . free from medically unnecessary bans and restrictions."
"Congress must ensure (abortion) is affordable to everyone who wants to end a pregnancy [i.e., kill a baby]. This will require a number of significant steps, including:

Removing the Hyde Amendment and related coverage bans from annual spending bills.
Passing the EACH Woman Act to ensure people can obtain insurance coverage of abortion whether they get their coverage or care through Medicaid, Medicare, other public programs or private health plans.
Passing the HEAL for Immigrant Women and Families Act; among other things, it would enable all lawfully present immigrants to enroll in Medicaid and the Children's Health Insurance Program if they are otherwise eligible.
Expanding comprehensive health insurance coverage to those who are currently uninsured."

[To remove conscience protections,] "Congress must . . . eliminate the Weldon Amendment from the annual spending bill that funds the U.S. Department of Health and Human Services (HHS)."
[To make abortion pills available by mail] "the administration must immediately issue guidance confirming that the FDA will not require in-person dispensing of abortion pills for the duration of the COVID-19 pandemic. Next, the FDA should review all the restrictions it currently places on abortion pills."
"Congress must do its part to fulfill [a] basic right by ensuring that the criminal code cannot be used to punish someone for self-managing an abortion." The document further states the government should produce resources to instruct women how to kill their preborn child using self-managed abortions.
"Congress must also take action to ensure young people have the information and support they need to access affordable and confidential abortion . . . including by passing the Real Education for Healthy Youth Act and ensuring that health care reform efforts include coverage and confidentiality protections for young people and abortion."
"Congress can also increase the availability of abortion . . . by creating a service corps that would provide incentives and support for clinicians to offer the full range of reproductive health care, including abortion, in underserved areas."
So, there you have it: Planned Parenthood's plans to make the killing of preborn children a government-protected right paid for, as much as possible, with your tax money. Now you know their plans, and you know which bills are most important to them.
Whether they succeed or not is up to you. Take action now.
Jim Sedlak is executive director of American Life League, founder of STOPP International, and host of a weekly talk show on the Radio Maria Network. He has been successfully fighting Planned Parenthood since 1985.
This article, and others to help you fight Planned Parenthood, can be found on the STOPP website at stopp.org/article.php?id=15519.