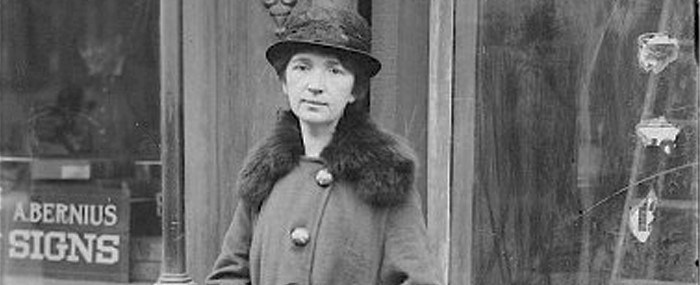 How Many Really Knew?
By Jim Sedlak
Planned Parenthood's world is being rocked these days. Its continuing admissions of being a white supremacist, racist organization—not only in the past, but also in the present day—have a lot of its supporters feeling betrayed.
People who believed the Planned Parenthood lies of being a benevolent healthcare organization have been forced to come to terms with the fact that the organization and its founder are simply not what they pretended to be.
The shock and disappointment are palpable. It is similar to the anguish felt by generations of fans when the truth was revealed about Bill Cosby. The apparently wholesome, funny, family man, who, we discovered, was a member of Planned Parenthood's National Board of Advocates, was ultimately convicted on three counts of aggravated indecent assault. The shock waves that sped through his fans were devastating.
That same kind of devastation is now beginning to flow through the Planned Parenthood workers and supporters who believed Planned Parenthood's forceful denials of the charges of racism and eugenics. They are beginning to question if Planned Parenthood's sexuality education programs are really there to help kids or if they are focused—as the opposition claims—on creating customers for Planned Parenthood products.
It all reminds me of the time, back in 1995, when we were actively fighting Planned Parenthood sexuality education programs for teens. There was a woman who was a major donor of Planned Parenthood in Westchester County, New York. She would listen to our arguments but would always insist that she would continue funding the organization.
Then, around the country, Planned Parenthood started pushing a book for children 10-years-old and up entitled It's Perfectly Normal, by Robie Harris. Planned Parenthood people loved the book. We took one look at its drawings of naked people, teens in bed together, and much worse, and labeled it pornography. I actually took the book to a local police lieutenant and asked what he would say if he saw me in a park showing the book to 10-year-olds. He said he would arrest me.
Someone said that we should show the book to the Westchester woman, so we took it to her. She leafed through the book and was appalled. When we told her Planned Parenthood endorsed the book, she immediately called the local office and identified herself. She told them that she had just seen the book and asked if Planned Parenthood endorsed the book. She was told, "Yes. We think the book is great." She said: "Then you will never get another dime from me" and hung up.
This is the kind of "aha" moment that is happening today across America and the world. People in all walks of life who believed in Planned Parenthood are now unnerved. The EPIC museum in Dublin, Ireland—that has repeatedly defended the presence of Sanger's picture—has now agreed to remove it.
What particularly concerns us at American Life League are the prominent individuals and organizations that have accepted awards from Planned Parenthood without knowing the truth. We are aware from our conversations with former Planned Parenthood affiliate board members that the organization frequently hides things from them. If its board members don't know the whole truth, how much less do its award recipients know?
Over the years, Planned Parenthood has handed out 62 Margaret Sanger Awards and hundreds of Maggie Awards to media. Do you think all these recipients knew the true nature of Planned Parenthood when they accepted the supposed honor?
Realistically, we're sure some of them did. But we bet the great majority did not. If we are going to move forward from here, American Life League believes we must set the record straight. Now that the ugly truth is emerging, how many of the award winners honestly knew the real white supremacist and racist nature of Planned Parenthood?
We need an answer to that question, and American Life League will be contacting each of the award winners (or their families, if the award winner is deceased) and ask the question:
Did you (or your family member) really know the nature of Planned Parenthood when you accepted the award?
It is past time that Planned Parenthood stops getting away with all its lies.
---
Jim Sedlak is executive director of American Life League, founder of STOPP International, and host of a weekly talk program on the Radio Maria Network. He has been successfully fighting Planned Parenthood since 1985.