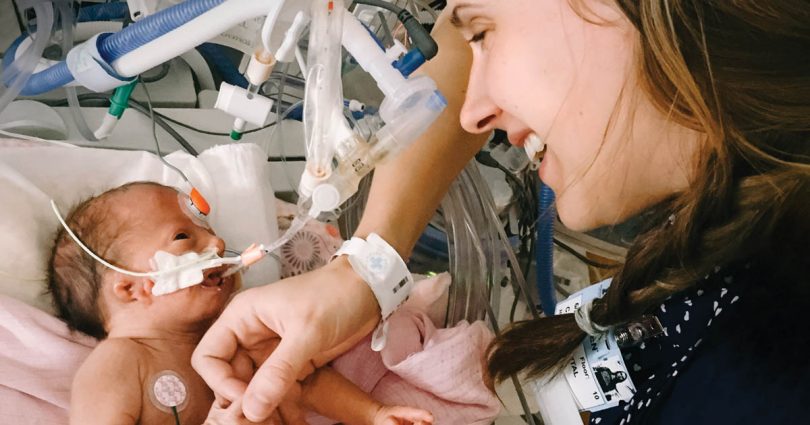 Everlynn Hope
By Gideon Zielinski
Everlynn arrived in silence, limp, like a worn fabric doll. The doctor tossed her upon her mother's chest. Her fingers and toes were blue and still. Her muscles loose. She didn't cry. She didn't breathe. One. Two. Three seconds. A kiss on her cool forehead. The nurses whisked her away and into the resuscitation room. She needed help.
Can a child fail on her first day of school? People aren't fired on their first day of work. Yet somehow, on Everlynn's first day of life, she had already begun to die.
Joy turns to sorrow
My wife, Hope, and I share a deep love for children. Our first child, Callen, was born in October 2018. Time passed, and Hope became pregnant again. Before long, we discovered we were having a girl. We decided to name her Everlynn. A boy and a girl. It was all dreamy and perhaps too perfect.
Early June 2020: Everlynn was due July 16. After weeks of delays, Hope finally had an appointment. She called me, her throat cracking: "She's too small."
I reassured her and reminded her that they said that about Callen, and he was over nine pounds at birth.
But the follow-up ultrasound had us on edge. Hope called. Again, in tears.
"They say Everlynn's heart is enlarged," she said.
To read the rest of this Celebrate Life Magazine article, visit clmagazine.org/topic/human-dignity/everlynn-hope.
For other inspirational pro-life articles, visit clmagazine.org.