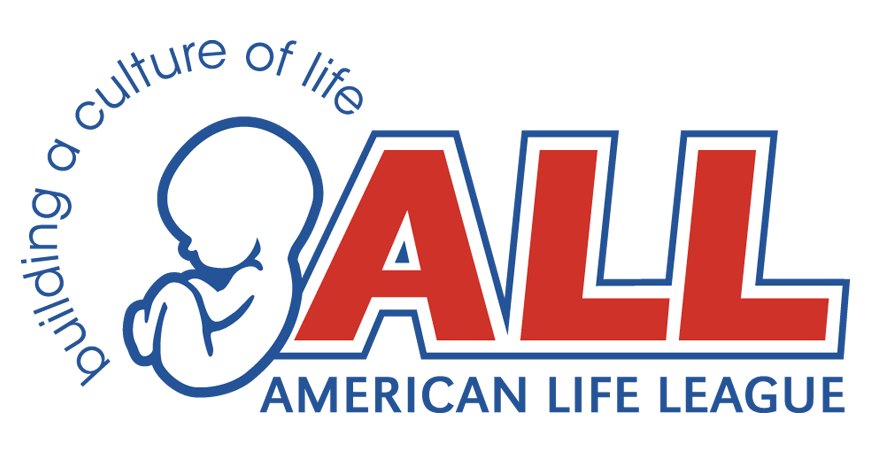 Dr. Wen Is Beginning to Learn PP-Speak
By Jim Sedlak
Dr. Leana Wen takes over as head of Planned Parenthood Federation of America on November 12. It appears she is beginning to get extensive training on how to speak Planned Parenthood. You see, PPFA has its own language and its own euphemisms. All Planned Parenthood staff—from the new president to the youngest volunteer—are expected to know and use the preferred terminology.
To date, Dr. Wen has used her Twitter account as a platform to speak about Planned Parenthood. When the Kavanaugh hearings transformed from a discussion of his qualifications to a focus on allegations that he somehow abused a woman, Dr. Wen spoke out. On October 4, Wen tweeted: "If you are assaulted, you can received [sic] confidential care at Planned Parenthood, no matter your orientation or immigration status. We are here to help."
"Confidential care" at Planned Parenthood actually means more than you may think. Most people read that and think that PP won't tell parents, boyfriends, or spouses. The matter will be kept confidential between the woman assaulted and her Planned Parenthood clinician. But Planned Parenthood means more than that.
To PP, "confidential care" apparently means that it will not tell authorities about crimes. Not if you are a minor and are being assaulted by a relative and have been brought to Planned Parenthood to get an abortion to cover up the crime. Not if you are being forced to be a "sex slave" and your pimp is bringing you to Planned Parenthood. And not even if you actually tell the people at Planned Parenthood that you are being assaulted and beg them for help.
I'm not making this up. Over the years, there have been many court cases that Planned Parenthood lost over not reporting these happenings. In fact, Live Action, a pro-life organization, released a full report entitled "Aiding Abusers: Planned Parenthood's Cover-Up of Child Sexual Abuse" in May of this year.
The following are just two examples of Planned Parenthood's "confidential care":
Timothy David Smith had sexually abused his stepdaughter for seven years and took her to Planned Parenthood when she became pregnant at 13. Planned Parenthood performed an abortion without notifying her parents and without reporting the suspected abuse to authorities as required by Colorado law.
Planned Parenthood performed an abortion on a 12-year-old at the request of her 23-year-old foster brother, who was also her abuser. Shawn Michael Stevens took her home afterwards and continued to rape her. Planned Parenthood not only neglected to notify authorities but also failed to notify the victim's foster parents that they were going to perform the abortion.
We wonder if Dr. Wen will feel compelled to put an end to this massive violation of the law by Planned Parenthood affiliates across the country. Will she insist that Planned Parenthood change its basic method of operating and actually provide patient-centered care?
A sampling of Dr. Wen's other quotes over the last week further demonstrates that she is either entirely misinformed about Planned Parenthood or has already become inebriated by Planned Parenthood's language:
Wen: October 3 – "Sexual assault is a public health crisis. The medical community has a responsibility to treat not only its consequences, like unintended pregnancy and physical and emotional trauma, but also its root causes. To contain the epidemic, we most hold perpetrators accountable."
We ask: If Planned Parenthood covers up the sexual assault and returns the victims to their assaulters, does not Planned Parenthood become one of the perpetrators?
Wen: October 6 – "Make no mistake, the single biggest public health catastrophe of our time is the threat to women's health and the threat to the health of our most vulnerable communities."
We ask: Approximately 460,000 preborn women die from surgical and chemical abortions every year in the United States. About 160,000 of those women die at Planned Parenthood-owned facilities. Does that not make Planned Parenthood the single biggest threat to women's health?
Wen: October 5 – "As a doctor, I'm very concerned that Kavanaugh will put lives in jeopardy. (A new) report finds that 25 million women may lose access to abortion if he's confirmed. Make no mistake: we will pay for it with women's lives."
Let's examine that. Abortion (surgical and chemical) is the largest killer of women in the United States today. Some 460,000 preborn women die from abortion, while heart disease and cancer each take the lives of about 300,000 women a year. If, as Dr. Wen asserts, the confirmation of Kavanaugh will reduce the availability of abortion, shouldn't she, as a doctor, rejoice?
Of course, as of November 12, Dr. Wen will no longer be a doctor advocating for women's lives. She will be president of Planned Parenthood. Her job will be fighting to keep its business of killing 321,384 innocent human beings a year thriving. Every true OB/GYN knows that, when a pregnant woman comes into his office, there are two patients to care for—the mother and the child.
Dr. Wen knows of the Carnegie Stages of Human Development. She is well aware that a new human being's existence begins at the beginning of Stage 1A. All the Planned Parenthood-speak in the world cannot change that scientific fact. As we see it, she has two choices: The first is to continue giving patient-centered care and the second is to make a lot of money as president of Planned Parenthood. We pray she will opt for her patients.
Jim Sedlak is executive director of American Life League, founder of STOPP International, and host of a weekly talk show on the Radio Maria Network. He has successfully fought Planned Parenthood since 1985.