You Won't Believe the Evil Acts That Pelosi, Schumer, and Their Gang Are Doing!
Hundreds of millions of Americans are facing frightening situations due to the COVID-19 pandemic, but Pelosi and Schumer and the rest of their gang don't seem to care about that as much as they do their own personal agenda. They could have prioritized the needs of Americans who are now facing . . .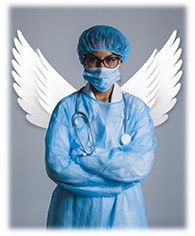 Being ill in a hospital or in quarantine at home with a life-threatening infection of the COVID-19 virus
Having to deal with the serious illness or death of a loved one from COVID-19
Becoming suddenly unemployed
Having their small business suffer or close because customers can't come to it
Being enclosed in a restricted shelter-in-place environment while caring for children, elderly, or the ill
Living in constant fear of infection from the virus
Feeling isolated and lonely from no personal contact with family or friends
Being unable to attend Mass, religious services, or receive the sacraments
Being a medical professional or first responder who is physically and mentally worn out from being on the front lines of the battle against the virus, while unselfishly and heroically risking his/her own life to care for others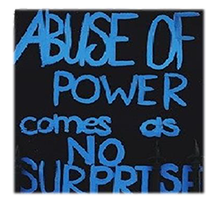 Yet, while these tragic situations are happening in the lives of people across the country, House Speaker Pelosi, Senator Schumer, and their cohorts cared more about trying to sneak $1 billion of funding for death-by-abortion and for Planned Parenthood into the COVID-19  Relief Act than they cared about the needs and lives of everyday Americans. That kind of concern to keep killing babies seems truly evil!
They acted as though they had a delirious, almost diabolically guided agenda to fund the killing of lives through abortion rather than making it a priority to help save lives, even during this historic pandemic when everyone else wants to save lives!
This is the kind of twisted mentality that leads to evil life-threatening actions, which ALL works to battle every day.
If American Life League does not fight the good fight to save lives every day, who will? 
The babies depend on ALL to protect them and to defend their lives! ALL MUST NOT FAIL! We must keep working!
We know you can't be on the front lines to battle against the abortion-minded politicians as we do, but your support is crucial for our work to continue during this crisis. Please be generous.
Thank you!
---