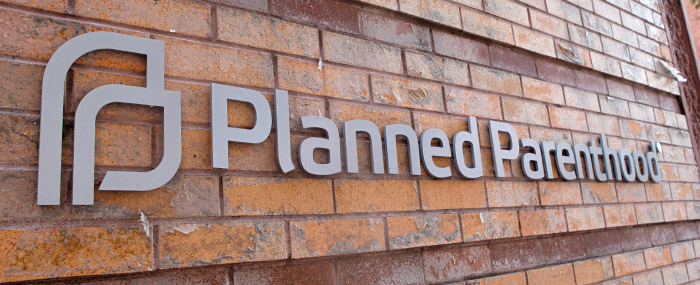 American Life League Comments on Planned Parenthood's Latest Annual Report
Abortions Down, Medical Services Down, Profits Up, Income at Record Level
Washington, DC — Over the New Year's weekend, Planned Parenthood Federation of America released its 2016-2017 Annual Report. The report shows that the organization had a record income of $1.46 billion and the fifth highest annual profit—$98.5 million—in its history.
"The latest Planned Parenthood annual report shows that the organization committed 321,848 medical and surgical abortions in 2016," said Jim Sedlak, executive director of American Life League. "Although PP's abortion numbers continue to be high, this year's number is actually 7,000 less than the year before and is the lowest annual abortion number reported by PP since 2007."
"In addition to the reduction in abortions, Planned Parenthood also reported a slight lessening in its government funding (from $554.6 million to $543.7 million)," Sedlak continued. "Planned Parenthood also reported lower numbers of female birth control customers, emergency contraceptive kits, PAP tests, and pregnancy tests. In fact, it reported that its total number of unique customers was the same as last year—2.4 million individuals."
Even though all of these numbers declined, Sedlak revealed how Planned Parenthood achieved record income and profit levels:
American Life League will issue a complete analysis of the latest Planned Parenthood report in about 10 days, but our initial analysis is that Planned Parenthood spent the last year reducing medical activity and increasing its community and political organizing. Planned Parenthood reports that it attracted 721,000 new donors who donated an average of $120 each. That alone added $86.5 million to its income. It also claims to have added 250,000 new volunteers and had 90,000 people join its new PP Defenders—a core group of supporters who pledge their time to defend Planned Parenthood.
The basic numbers from the 2016-2017 Planned Parenthood Federation of America Annual Report include:
Total Income …. $1,459.6 million (that's $1.46 billion)
Government …… $543.7 million
Donations ……. $532.7 million
Non-Government .. $318.1 million
clinic income
Other ……….. $65.1 million
Abortions……… 321,848
Adoption refs …..3,889
Prenatal care….. 1,346 individuals (7,762 services)
Media inquiries, please contact Rob Gasper at 540-659-4171 or at [email protected]
###
American Life League was co-founded in 1979 by Judie Brown, a three-time appointee to the Pontifical Academy for Life. ALL is the oldest national Catholic pro-life education and advocacy organization in the United States. For more information, please visit
www.ALL.org
or call 540-659-4171.