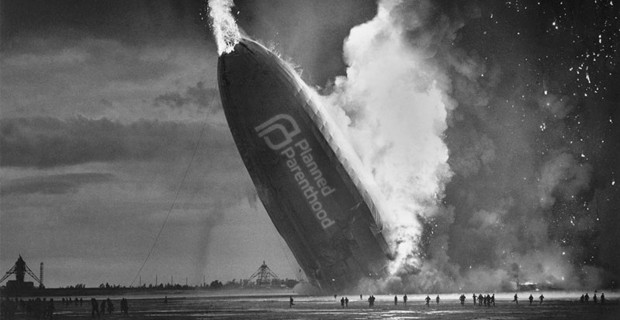 ALL's Stop Planned Parenthood International Crushing Planned Parenthood with Proven Strategy
Planned Parenthood's admission of criminal behavior adds fuel to the fire
Washington, DC—The continued evidence, including evidence from Planned Parenthood president Cecile Richard's own letter, that the abortion giant is involved in the criminal selling of baby body parts and other illegal activities, has caused an increasing number of people across the country to fight Planned Parenthood.
In response to that demand, American Life League's STOPP International is increasing the availability of its training sessions on how to peacefully and prayerfully close down local Planned Parenthood centers. The grassroots strategy taught by STOPP has proven highly effective over the last two decades. Planned Parenthood has closed more than 270 facilities since 1995.
Responding to Cecile Richards' letter, Jim Sedlak, American Life League vice president and founder of STOPP International, stated:
Richards' letter is an obvious effort to try to give cover to elected officials who still want to give taxpayer money to Planned Parenthood. PP tells the legislators in one paragraph that only two of its 59 affiliates are involved in providing "fetal tissue," so it is a very small part of its operation. Then, just a few paragraphs later, PP admits that just 42 days earlier, six of its affiliates were involved. But, it said, four affiliates have stopped since the videos were first released so they should not be counted! In other words, Richards says that PP was caught red-handed, but is stopping now, so legislators should look the other way. Planned Parenthood's ego is so outlandish that it thinks it is "entitled" to taxpayer money, no matter what.
Media Availability – Jim Sedlak, vice president of ALL and founder of STOPP International, is available for in-depth media appearances and interviews. Contact American Life League's chief communications officer, Matt Wielgos, at  [email protected] or at 540-846-3822
###
American Life League was co-founded in 1979 by Judie Brown, a three-time appointee to the Pontifical Academy for Life. ALL is the oldest national Catholic pro-life education and advocacy organization in the United States. For more information, please visit https://www.all.org or call 540-659-4171.