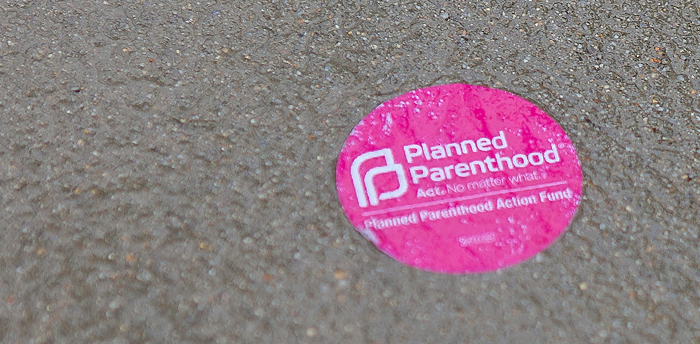 Abortion Funding through Medicaid Reimbursement Exploited for Profit by Planned Parenthood
Coalition calls on Congress to eliminate Medicaid reimbursements to Planned Parenthood
Washington, D.C., October 5, 2015: A coalition of over 35 organizations delivered a letter to Congress today calling for the elimination of a loophole which has allowed Planned Parenthood and a host of other abortion providers to receive federal funds in exchange for performing the lion's share of the over one million abortions performed in America annually.
Planned Parenthood and its affiliates have recently been under fire for their involvement in what some characterize as a cover-up of alleged criminal activity related to their provision of human body parts sold through partnerships with suspect organizations. These abortion clinics perform nearly 330,000 of these procedures, generating about $200 million in revenue. Overall, the government is responsible for at least 46 percent—or $528 million dollars—of revenue funneled into the abortion chain coffers. It should be noted that 17 states pay for most abortions through their state Medicaid programs.
Judie Brown, president of American Life League and a signatory on the letter, issued the following statement:
As president of American Life League, I am pleased to sign a letter that is long overdue. Medicaid funding to Planned Parenthood is an oxymoron! Medicaid was established to provide healthcare to the indigent, not to provide the means to kill their offspring. It is time to end Medicaid funding to Planned Parenthood.
The letter, addressed to Senator Mike Enzi, chairman of the Senate budget committee, and Tom Price, chairman of the House budget committee, requests the use of the "reconciliation process," a procedure by which redirection of Medicaid funding may be achieved. The letter states, "Planned Parenthood, America's largest abortion business, is engaged in unethical and possibly illegal abortion practices connected to the trafficking of unborn children's organs for profit." These accusations arise from evidence presented by recent videos showing Planned Parenthood and others involved in such practices.
The letter further confirms how these videos show "Planned Parenthood's willingness to manipulate abortion methods—possibly even using the banned partial-birth abortion procedure—to more easily obtain hearts, lungs, brains, and other organs to be sold to tissue brokers." Further, the videos show that "manipulation of abortion methods can result in babies being born intact, with a heart beating or able to be restarted, and therefore alive."
The coalition concludes by stating, "These tax dollars would be put to better use at local community health centers, which provide all the same health services Planned Parenthood does (and usually more), but do not abort the lives of unborn children and callously harvest their body parts for profit."
Media Inquiries: Judie Brown, president of American Life League, and Jim Sedlak, vice president of American Life League, are available for briefings, commentary, and interviews on this topic.
Media Contact: Contact Matt Wielgos, chief communications officer at American Life League, at540-846-3822. E-mail requests to [email protected].